Patients who presented to a laser and cosmetic dermatology clinic were significantly more likely to be on a psychiatric medication and/or carry a psychiatric diagnosis, compared with those who presented to a medical dermatology clinic, results from a large retrospective analysis showed.
"As the rate of cosmetic procedures continues to increase, it is crucial that physicians understand that many patients with a psychiatric disorder require clear communication and appropriate consultation visits," lead study author Patricia Richey, MD, told this news organization.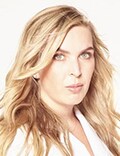 While studies have displayed links between the desire for a cosmetic procedure and psychiatric stressors and disorders – most commonly mood disorders, personality disorders, body dysmorphic disorder, and addiction-like behavior – the scarce literature on the subject mostly comes from the realm of plastic surgery.
For the retrospective cohort study, which was published online in the Journal of the American Academy of Dermatology, Richey; Mathew Avram, MD, JD, director of the Dermatology Laser and Cosmetic Center at MGH; and Ryan W. Chapin, PharmD, of Beth Israel Deaconess Medical Center, Boston, reviewed the medical records of 1,000 patients from a cosmetic dermatology clinic and 1,000 patients from a medical dermatology clinic, both at MGH. Those who crossed over between the two clinics were excluded from the analysis.
Patients in the cosmetic group were significantly younger than those in the medical group (a mean of 48 vs. 56 years, respectively; P < .0001), and there was a higher percentage of women than men in both groups (78.5% vs. 21.5% in the cosmetic group and 61.4% vs. 38.6% in the medical group; P < .00001).
The researchers found that 49% of patients in the cosmetic group had been diagnosed with at least one psychiatric disorder, compared with 33% in the medical group (P < .00001), most commonly anxiety, depression, ADHD, and insomnia. In addition, 39 patients in the cosmetic group had 2 or more psychiatric disorders, compared with 22 of those in the medical group.
Similarly, 44% of patients in the cosmetic group were on a psychiatric medication, compared with 28% in the medical group (P < .00001). The average number of medications among those on more than one psychiatric medication was 1.67 among those in the cosmetic dermatology group versus 1.48 among those in the medical dermatology group (P = .020).
By drug class, a higher percentage of patients in the cosmetic group, compared with those in the medical group, were taking antidepressants (33% vs. 21%, respectively; P < .00001), anxiolytics (26% vs. 13%; P < .00001), mood stabilizers (2.80% vs. 1.10%; P = .006), and stimulants (15.2% vs. 7.20%; P < .00001). The proportion of those taking antipsychotics was essentially even in the two groups (2.50% vs. 2.70%; P = .779).
Richey and colleagues also observed that patients in the cosmetic group had significantly higher rates of obsessive-compulsive disorder (OCD) and ADHD than those in the medical group. "This finding did not particularly surprise me," she said, since she and her colleagues recently published a study on the association of stimulant use with psychocutaneous disease.
"Stimulants are used to treat ADHD and are also known to trigger OCD-like symptoms," she said. "I was surprised that no patients had been diagnosed with body dysmorphic disorder, but we know that with increased patient access to medical records, physicians are often cautious in their documentation."
She added that the overall results of the new study underscore the importance of consultation visits with cosmetic patients, including obtaining a full medication list and accurate medical history, if possible. "One could also consider well-studied screening tools mostly from the mood disorder realm, such as the Patient Health Questionnaire–2," Richey said. "Much can be gained from simply talking to the patient and trying to understand him/her and underlying motivations prior to performing a procedure."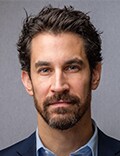 Evan Rieder, MD, a New York City–based dermatologist and psychiatrist who was asked to comment on the study, characterized the analysis as demonstrating what medical and cosmetic dermatologists have been seeing in their practices for years. "While this study is limited by its single-center retrospective nature in an academic center that may not be representative of the general population, it does demonstrate a high burden of psychopathology and psychopharmacologic treatments in aesthetic patients," Rieder said in an interview.
"While psychiatric illness is not a contraindication to cosmetic treatment, a high percentage of patients with ADHD, OCD, and likely [body dysmorphic disorder] in cosmetic dermatology practices should give us pause." The nature of these diseases may indicate that some people are seeking aesthetic treatments for reasons yet to be elucidated, he added.
"It certainly indicates that dermatologists should be equipped to screen for, identify, and provide such patients with the appropriate resources for psychological treatment, regardless if they are deemed appropriate candidates for cosmetic intervention," he said.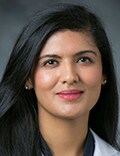 In an interview, Pooja Sodha, MD, director of the Center for Laser and Cosmetic Dermatology at George Washington University, Washington, noted that previous studies have demonstrated the interplay between mood disorders and dermatologic conditions for years, namely in acne, atopic dermatitis, psoriasis, and immune mediated disorders.
"In these conditions, the psychiatric stressors can worsen the skin condition and impede treatment," Sodha said. "This study is an important segue into further elucidating our cosmetic patient population, and we should try to ask the next important question: how do we as physicians build a better rapport with these patients, understand their motivations for care, and effectively guide the patient through the consultation process to realistically address their concerns? It might help us both."
Neither the researchers nor Sodha reported having financial disclosures. Rieder disclosed that he is a consultant for Allergan, Almirall, Bristol-Myers Squibb, Brandt, L'Oreal, Procter & Gamble, and Unilever.
This story originally appeared on MDedge.com, part of the Medscape Professional Network.
Credits:
Lead Image: Springdt313/Dreamstime
Image 1: Dr Patricia Richey
Image 2: Dr Evan Rieder
Image 3: Dr Pooja Sodha
Cite this: Study Finds High Rate of Psychiatric Burden in Cosmetic Dermatology Patients - Medscape - Nov 10, 2022.