From the Centers for Disease Control and Prevention (CDC) to the White House Office on HIV/AIDS, there has been much focus of late on addressing racism, bigotry, and health inequities among people affected by HIV. Yet despite efforts to understand key drivers of widening disparities in care, one of the most affected and historically overlooked patient populations continues to be transgender women (trans women – ie, persons assigned male at birth but later identifying as female or "other" than male).
Global and US estimates demonstrate that the HIV burden among trans women is great, with data reinforcing that they are 66 times more likely than the general population to acquire HIV. Transgender women of color are especially at risk according to the CDC, with HIV prevalence rates as high as 3.6 times that of their White peers.
Still, efforts to better understand the unique factors driving disparities among trans women have been limited by a dearth of research and further compounded by an overall lack of gender-identity data collection and misclassification. Without these data, efforts to improve HIV care engagement and outcomes are being thwarted.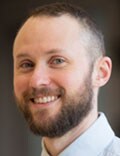 "Transgender women of color are so often conflated with cisgender sexual minority men [cis-SMM]. The groups are treated synonymously, and lumped together," said Jules Chyten-Brennan, DO, the lead author of a study published online November 1 in Journal of Acquired Immune Deficiency Syndrome. Chyten-Brennan was formerly medical director for transgender care at the Santa Clara Valley Medical System in San Jose, California, and he will soon start a position at Thundermist Health Center in Woonsocket, Rhode Island.
"There are many overlapping challenges, but there's added health needs amongst trans populations for gender affirmation," he explained to Medscape Medical News. "When we stratified by whether people were receiving estrogen as a surrogate for gender-affirming care, the outcomes were better."
Using electronic health records, Chyten-Brennan and his team examined retention in care (measured by two or more HIV-related laboratory results for at least 3 months within a calendar year); antiretroviral therapy (ART) prescriptions; and viral suppression within a calendar year in 11,562 patients who were followed for a median 4 years. The study sample comprised 166 trans women, 67% (112) of whom were prescribed estrogen, 1936 cis-SMM, 4715 non-SMM (cisgender men), and 4745 cisgender women.
Discussing the findings, he explained that trans women and cis-SMM appeared to be comparable in terms of HIV outcomes. But after stratifying them by estrogen prescription, care retention was significantly higher for trans women receiving estrogen (adjusted risk ratio [aRR] 1.15), and lower (aRR, 0.92) for trans women not receiving estrogen.
Chyten-Brennan said that estrogen receipt appeared to be a surrogate for gender-affirming care. In fact, in the unconditional analyses, estrogen prescriptions were associated with significantly higher rates of ART prescriptions (6%, aRR 1.06) and viral suppression (8%, aRR 1.08) compared with cis-SMM. Conversely, trans women not receiving estrogen had significantly lower rates (10%, aRR 0.90, and 15%, aRR 0.96, respectively).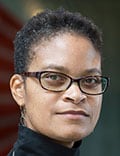 Among the limitations inherent in using existing medical records or relying on the experiences of patients attending a single site where cultural context plays an important role, "[the investigators] used algorithms or ways to identify trans people in the dataset, which doesn't have a gold standard [for accuracy]," noted Tonia Poteat, PhD, PA-C, MPH, associate professor of social medicine and core faculty at the University of North Carolina's Center for Health Equity Research in Chapel Hill.
"These are important to consider and sort of a call for more research. A longitudinal study [for example] could track the kinds of things that we would be interested in knowing, including whether or not people wanted to be on hormones, anything about their providers, and their willingness to prescribe hormones," said Poteat, who was not involved in the study.
"But I think that the question that they are trying to answer is an important one," she said.
Unique Challenges All Tied to Gender Identity
Transgender women are at risk for transphobia, which many studies have documented as an important drive of housing, economic, and healthcare-setting discrimination as well as increased violence. As a group, trans women are also more likely to have public or no insurance, higher rates of mental health issues and/or substance use disorders, and gender dysphoria.
"This is where the concept of intersectionality is really critical," Poteat told Medscape Medical News. "Their experience lies at the intersection not only of racism, but probably a lot of homophobia because of that conflation of trans women with cisgender men who have sex with men, even though they may not have a gay identity" she added.
That is why gender-affirming care, especially proper use of pronouns, is so critical in this patient population.
"There are providers who don't know a lot about providing care for transgender people and come with the same sort of preconceived notions and prejudices that people who are not healthcare providers bring to interactions with transgender people," explained Poteat.
She noted that it's important that clinicians ask what name patients go by, what pronouns they use, and that they conduct an anatomical survey so that they are aware of what body parts that person has.
"If you can provide HIV care, which is pretty complex these days, then you can provide gender-affirming care and hormone therapy," said Poteat. "It's pretty straightforward in comparison."
Providing that care in the same location can go a long way, said Chyten-Brennan. "To not do it is a disservice."
Chyten-Brennan reports no relevant financial relationships. Poteat is a consultant to Viiv Healthcare Limited.
J Acquir Immune Defic Syndr. Published online November 1, 2022. Abstract
Liz Scherer is an independent journalist specializing in infectious and emerging diseases, cannabinoid therapeutics, health equity, and women's health.
For more news, follow Medscape on Facebook, Twitter, Instagram, YouTube, and LinkedIn
Credits:
Lead Image: Medscape Illustration/Getty Images
Image 1: Montefiore Medical Center
Image 2: UNC School of Medicine
Medscape Medical News © 2022 WebMD, LLC

Send news tips to news@medscape.net.
Cite this: Gender-Affirming Care Key to HIV Outcomes in Transgender Women - Medscape - Nov 10, 2022.