The Canadian Cardiovascular Harmonized National Guideline Endeavour (C-CHANGE) has updated its guideline for preventing and managing cardiovascular disease in primary care.
Of the 83 recommendations in the latest guideline, more than half (48) are new or have been revised. The document recommends that clinicians suggest pedometers and smartphone apps as means of encouraging patients to exercise more, promote water as the beverage of choice, encourage a reduction or elimination of alcohol intake, and promote smoking cessation.
"These are the kinds of individual recommendations that you can tailor to the patient in front of you," Rahul Jain, MD, MScCH, co-chair of C-CHANGE and family physician at Sunnybrook Health Sciences Centre in Toronto, told Medscape Medical News. "We are opening up a discussion on where they feel they can change."
The guidelines were published online November 7 in CMAJ.
Toward Individualized Care
Established in 2008, the C-CHANGE guidelines have been updated several times. The most recent revision was published in 2018.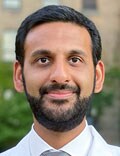 The guideline builds on the work of Canada's other cardiovascular guideline groups, such as the Canadian Cardiovascular Society/Canadian Heart Rhythm Society. Many of these organizations published new, evidence-based recommendations in recent years. The revisions in these documents range from changes in medication management to new thresholds for lipid levels in secondary prevention, said Jain.
The new version of the C-CHANGE guideline is meant to serve as a comprehensive resource for caring for patients' common cardiovascular comorbidities, such as obesity, hypertension, and diabetes. It addresses, among other topics, the potential for certain medications to help people address obesity and potentially avoid diabetes.
In his own work as a family physician, Jain said he might recommend joining a local gym and seeking out aquatics activities for a patient who needs to exercise more and enjoys swimming but has arthritis of the knee. Local cooking classes on how to use herbs and spices to replace salt can be helpful for patients who want to adapt to a Dietary Approaches to Stop Hypertension (DASH) diet.
"Guidelines are intended to help us manage populations, but as clinicians, we often
know the patients best," Jain said. "We should provide person-centered, individualized care informed by evidence and best practice."
The team of physicians and researchers who drafted the update convened focus groups and conducted interviews to solicit feedback from patients.
Among the authors' suggestions is a greater emphasis on the role of depression as a risk factor for developing cardiovascular conditions and for worse outcomes from these conditions. Comorbidity screening for people with, or at risk for, atherosclerotic cardiovascular disease should include depression, as mood disorders may be present in about a quarter of older adults, the authors wrote.
Stages of Acceptance
Commenting on the revised C-CHANGE update for Medscape, Michael Vallis, PhD, associate professor of family medicine at Dalhousie University in Halifax, Nova Scotia, said that it presents a well-organized overview of guidelines on cardiovascular medicine that will be especially helpful to clinicians in primary care.
"Every single guideline that's been created drops onto a primary care doctor's office. So, there's just no way that they could follow them," said Vallis. "One of the biggest impediments to physicians following new guideline recommendations is just that they're overwhelmed."
But the problem with guidelines like the new C-CHANGE document, and with chronic disease management in general, is that they tend to assume that patients will be immediately on board with treatment, said Vallis.
Clinicians too often prescribe drugs without first addressing the critical question of whether the patient intends to take these medicines as directed, said Vallis. Clinicians may presume that a patient is ready (immediately upon receiving a new diagnosis) to adapt and make needed changes in lifestyle, including following complex drug regimens.
"The person who comes in and says, 'Doctor, you tell me what to do, and I will do it. Take three medications? Fine. Five medications? Fine. You want me to take eight medications? Thanks, Doc, that's exactly what I will do.' I've got to be honest with you: that patient is as rare as hen's teeth," said Vallis.
There needs to be greater realization of the stages of acceptance that patients must work through following a diagnosis for a chronic disease, he added. Physicians may describe patients as being in denial of their medical conditions, when what they actually need is help in adjusting to them.
"They're not in denial. They're just struggling to accept the diagnosis," Vallis said. "They don't want to be sick. Nobody wants to be sick. They don't want to organize their life around their illness. They just want to be normal."
The C-CHANGE update was supported by Canadian Institutes of Health Research, the Public Health Agency of Canada, and the Ontario Ministry of Health and Long-Term Care. Jain had no relevant financial disclosures. Vallis has received research funding, consulting arrangements, and speaking fees from AbbVie, Abbott, Bausch, Lifescan, Lyceum, Novo Nordisk, Pfizer, Roche, and Sanofi.
CMAJ. Published November 7, 2022. Full text
Kerry Dooley Young is a freelance journalist based in Miami Beach. Follow her on Twitter: @kdooleyyoung .
Credits:
Lead image: Image Source/Getty Images
Image 1: Dr Rahul Jain
Medscape Medical News © 2022 WebMD, LLC

Send news tips to news@medscape.net.
Cite this: C-CHANGE Updates Cardiovascular Disease Guideline - Medscape - Nov 09, 2022.