The National Resident Matching Program's (NRMP) decision to nix a proposal for a 2-day medical resident matching process has left some students scratching their heads about why the organization discounted the opinions of the majority of respondents — mostly medical students, residents, and fellows — who supported the change.
The program's decision comes after nearly 3 months of feedback from the public, medical students, and education community. Although about 60% of public respondents believed the change could reduce stress and allow students more time for momentous career decisions, the program's board of directors decided the disadvantages were "of greater consequence," according to a October 28 statement.
Those disadvantages included introducing application or interview behaviors that could increase students' stress; potentially identifying partially matched or unmatched applicants, which could lead to bias and stigmatization; and extending the match process time for those applicants.
In addition, members of 12 medical education and student organizations raised other concerns, such as the proposed change not addressing high application numbers, according to the statement. NRMP has reported record numbers of applicants over the past few years, typically with more applicants than available program slots.
"While the testimony gave nod to the positive aspects of the proposal...there was substantially more concern voiced about the potential negative consequences identified in the public comments," NRMP President and CEO Donna Lamb told Medscape Medical News. Some of those issues could not be addressed without further study, so the board decided not to proceed with the proposal, she explained.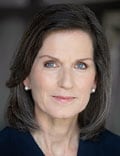 The proposal would have separated the Main Residency Match into two phases and replaced the Supplemental Offer and Acceptance Program (SOAP), in which unmatched or partially matched applicants apply for unfilled residency positions. Under the proposed change, each phase would have operated the same way, from rank order lists and using a matching algorithm to a pair of Match Days instead of a single day.
The two-phase process would have given students who didn't match more time to carefully weigh residency programs — they can apply to up to 45 placements as part of SOAP — that will guide their career path for the next few years, PGY-1 intern Asim A., who asked not to be identified further, told Medscape. The alternative is a hasty decision once students learn which residency spots are available, he added. "Applicants would have breathing room to make a more informed decision."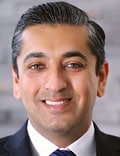 Asim, who is Canadian, said he is participating in a transitional year in internal medicine in the hopes of being matched into internal medicine or psychiatry. He said Canada's two-phase match is a "lot less stressful" than the US system.
Meanwhile, students on Reddit's medical school community also questioned NRMP's decision.
"A significant majority of those surveyed thought it would be beneficial. But NRMP decides to not go through with it," one Reddit user wrote. Another posted, "The one thing that could have improved the match and they chose not to do it."
Others supported the decision to retain a 1-day match.
"I think this was the right call," Bryan Carmody, MD, an outspoken medical education blogger, tweeted after learning of NRMP's decision. Carmody, a pediatric nephrologist, previously expressed to Medscape misgivings about whether the two-phase match would make it difficult for programs to thoroughly review candidates and vice versa. Adding that it would compress the interview season and pressure programs to rapidly review applicants and conduct interviews.
More than 8000 people responded to the public survey that began in August and ran for a month. Nearly two thirds of the respondents (60%) were students, residents, or fellows. About 25% included faculty, program directors, and staff. Among the survey findings, respondents were equally divided between whether the two-phase match would be modestly advantageous (30%) or significantly advantageous (30%) compared to 20% who viewed it as modestly or significantly disadvantageous.
The NRMP said it would continue engaging with the community through focus groups and other means to improve the match experience and transition to residency.
"It is important to remember that a proposal is just that," Lamb told Medscape, "an opportunity to discuss the pros and cons of an idea or framework...and to mitigate unwanted consequences determined to be detrimental to learners and programs."
The NRMP will involve the community in future discussions "to continue to give learners a voice," she said.
For more news, follow Medscape on Facebook, Twitter, Instagram, and YouTube.
Credits:
Lead Image: E+/Getty Images
Image 1: National Residents Matching Program
Image 2: Salman Rana
Medscape Medical News © 2022 WebMD, LLC

Send news tips to news@medscape.net.
Cite this: Roni Robbins. Med Students Dismayed That Residency Match Process Won't Change - Medscape - Nov 02, 2022.