When two Canadian provinces passed deemed consent laws, public reaction was divided, and some people suggested ways of making such laws more palatable to the public, according to a descriptive study.
Deemed consent, an effort to increase deceased organ donation and transplantation rates, is the presumption that everyone consents to being an organ donor and that those who do not will opt out. In 2019, Nova Scotia and Alberta, Canada, became the first jurisdictions in North America to pass deemed consent legislation.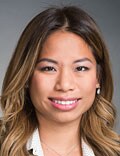 "One of the themes that came out from our study is the general public's distrust of the government and healthcare system," study author Ngan N. Lam, MD, associate professor of nephrology at the University of Calgary, Calgary, Alberta, Canada, told Medscape Medical News. "Public awareness campaigns with communication that is transparent and effective may help rebuild and strengthen the public's trust and support of the deemed consent legislation. As with other public health issues, addressing the spread of misinformation would also be important."
The investigators' analysis of public comments in news outlets identified the following three types of responses to the legislation: perceived positive implications, perceived negative implications, and key considerations. The latter included the need to improve government transparency and communication, clarify questions and address the public's concerns, and provide evidence to support the legislation.
The study was published online Oct. 26 in the Clinical Journal of the American Society of Nephrology.
Beneficial or Presumptuous?
The researchers extracted public comments about deemed consent from online articles published by four Canadian news outlets between January 2019 and July 2020. A total of 4357 comments were extracted from 35 eligible news articles (19 from CBC News, eight from Global News, five from The Globe and Mail, and three from HuffPost Canada).
Themes of comments regarding the perceived positive implications of the legislation included majority rules, societal benefits, and prioritizing donation. Examples of positive comments were, "It is easier for a few to opt out than to require the majority to opt in," and, "This system is going to help many people in need of an organ."
Themes regarding the perceived negative implications raised the right to choose, the potential for abuse and errors, and the possibility of a slippery slope. Examples included such comments as, "The state should not presume that it can harvest your organs without your explicit consent," and, "What next, required donation?"
Comments regarding key considerations included, "More people would probably support the legislation if they were told in advance how to opt out and given the option in an easy, accessible manner," "Who has the last say if there is no family? Not everyone has a next of kin," and, "The end result is great, but the way it's being implemented isn't."
Lam concluded, "If the overall goal is to increase rates of organ transplantation in the country, deemed consent legislation alone may not be effective in achieving this goal. Understanding and addressing public concerns is needed to ensure successful implementation."
Study limitations included potential bias from using public comments as research data, lack of demographic data to compare views of different individuals, and the inability to include all comments because many were no longer available.
Opting In
Commenting on the study for Medscape Medical News, Barry Massa, president of the Association of Organ Procurement Organizations in McLean, Virginia, said, "The United States, with an opt-in donation policy, has the highest-performing organ donation system in the world. Americans can register as donors in a process that protects an individual's rights and bodily autonomy once deceased, which aligns with the public culture.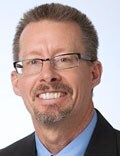 "It is critically important that this alignment occur," he said, "otherwise, support for organ donation can be undermined. For example, wearing masks during the current pandemic was generally accepted as important to protect yourself and those around you. However, when masks were mandated, many individuals protested the mandates as an infringement on their rights. Therefore, enacting a policy where all Americans are designated organ donors unless an individual opts out may have the same effect.
"International data suggest a limited distinction between models for increasing donor numbers," he noted. "There is no example of a country performing anywhere near the current US deceased donation rate experiencing an increase due to moving from an opt-in to opt-out policy. The most effective and culturally aligned policy for the US is to optimize opt-in through new and innovative campaigns to encourage Americans to register as organ, eye, and tissue donors at registerme.org."
Paul T. Conway, immediate past president of the American Association of Kidney Patients in Falls Church, Virginia, noted in an accompanying article that the architects of similar failed proposals in the US "show little interest in using retrospective media analysis as a proactive means of assessing stakeholder community interest or addressing predictable, legitimate concerns…. Perhaps, before more precious energy is expended on proposals with little likelihood of success, it would be wise for some within our community to follow the research example set by our Canadian colleagues."
In a related editorial, Catherine R. Butler, MD, a nephrologist at the University of Washington's Kidney Research Institute in Seattle, wrote, "Understanding public values beyond a simple preference for opt-in or opt-out offers opportunities to develop a more ethical and effective system of deceased donation."
No commercial funding was disclosed. Lam, Massa, Conway, and Butler reported no relevant conflicts of interest.
CJASN. Published online Oct. 26, 2022. Full text.
Follow Marilynn Larkin on Twitter: @MarilynnL.
For more news, follow Medscape on Facebook, Twitter, Instagram, and YouTube.
Credits:
Lead image: iStock/Getty Images
Image 1: University of Alberta
Image 2: LifeCenter Organ Donor Network
Medscape Medical News © 2022

Cite this: Deemed Consent for Deceased Organ Donation: Yea or Nay? - Medscape - Nov 01, 2022.