Knee and hip replacements can improve how well patients get around and can significantly increase their quality of life. But if a bone near the new joint breaks, the injury can be a major setback for the patient's mobility, and the consequences can be life-threatening.
The proportion of patients who experience a periprosthetic fracture within 5 years of total hip arthroplasty is 0.9%. After total knee arthroplasty (TKA), the proportion is 0.6%, research shows.
Those rates might seem low. But given that more than a million of these joint replacement surgeriess are performed each year in the United States ― they are the most common inpatient surgical procedures among people aged 65 and older ― thousands of revision surgeries due to periprosthetic fractures occur each year.
Primary care physicians, surgeons, and researchers are trying to identify risk factors, medication regimens, and nondrug approaches to avoid these complications. Primary care clinicians who make their patients' bone health a priority early on ― years before surgery, ideally ― may help patients enjoy the benefits of new joints long term.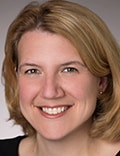 At the 2022 annual Santa Fe Bone Symposium this summer, Susan V. Bukata, MD, professor and chair of orthopedics at the University of California, San Diego (UCSD), showed an image of "what we're trying to avoid" – a patient with a broken bone and infection. Unfortunately, Bukata said, the patient's clinicians had not adequately addressed her skeletal health before the injury.
This is a complete disaster for this person who went in having a total hip to improve their function and now will probably never walk normally on that leg.
"This is a complete disaster for this person who went in having a total hip to improve their function and now will probably never walk normally on that leg," Bukata said at the meeting.
The patient eventually underwent total femur replacement. Five surgeries were required to clear the infection.
Medical and surgical advances have allowed more people ― including older patients and those with other medical conditions ― to undergo joint replacement surgery, including replacement of knees, hips, and shoulders.
The surgeries often are performed for adults whose bones are thinning. Sometimes surgeons don't realize just how thin a patient's bone is until they are operating.
Prioritizing Bone Health
In patients with osteoporosis, the bone surrounding the new joint is weaker than the metal of the prosthesis, and the metal can rip out of the bone, Bukata told Medscape Medical News. A periprosthetic fracture should be recognized as an osteoporotic fracture, too, although these fractures have not typically been categorized that way, she said.
People live with total joints in place for as long as 40 years, and fractures around the implants are "one of the fastest growing injuries that we are seeing in older patients," Bukata said. "People don't think of those as osteoporotic fractures. But a 90-year-old who falls and breaks next to their total knee, if they didn't have that total knee in place, everybody would be, like, 'Oh, that's an osteoporotic fracture.' "
Periprosthetic fractures tend not to occur right after surgery but rather after the bone continues to lose density as the patient ages, Bukata said.
Missed Chances
One approach to preventing periprosthetic fractures could involve prioritizing bone health earlier in life and diagnosing and treating osteoporosis well before a patient is scheduled for surgery.
A patient's initial visit to their primary care doctor because of joint pain is an opportunity to check on and promote their bone health, given that they might be a candidate for surgery in the future, Bukata said.
Ahead of a scheduled surgery, patients can see endocrinologists or rheumatologists to receive medication to try to strengthen bones. Doctors may be limited in how much of a difference they can make in a matter of several weeks or months with these drugs, however. These patients still likely will need to be treated as if they have osteoporosis, Bukata said.
When surgeons realize that a patient has weaker bones while they are in the middle of an operation, they should emphasize the importance of bone health after the procedure, Bukata said.
Strengthening, maintaining, and protecting bone should be seen as a long-term investment in the patient's success after a joint replacement. That said, "There is no clear evidence or protocol for us to follow," she said. "The mantra at UCSD now is, let's keep it simple. Get the patient on track. And then we can always refine things as we continue to treat the patient."
Health systems should establish routines in which bone health is discussed before surgery in the way patient education programs address smoking cessation, nutrition, and weight management, Bukata said. Another step in the right direction could involve setting electronic medical records to automatically order assessments of bone health when a surgeon books a case.
Linda A. Russell, MD, rheumatologist and director of perioperative medicine at the Hospital for Special Surgery, in New York City, said periprosthetic fractures are a "complication we fear."
"It's a big deal to try to repair it," Russell said. "Sometimes you need to revise the joint, or sometimes you need to put lots more hardware in." Surgeons increasingly appreciate the need to pay attention to the quality of the bone before they operate, she said.
Nevertheless, Russell does not necessarily say that such cases call for alarm or particularly aggressive treatment regimens ― just regular bone health evaluations before and after surgery to see whether patients have osteoporosis and are candidates for treatment.
Lifelong Effort
In some ways, to address bone health at the time of surgery may be too late.
Bone health "is not something that you can have as an afterthought when you're 75 years old," said Elizabeth Matzkin, MD, chief of women's sports medicine at Brigham and Women's Hospital, in Boston.
The chance of being able to rebuild bone mass at that age is slim. If patients maximize bone density when they are young, they can afford to lose some bone mass each year as they age.
To that end, a healthy diet, exercise, not smoking, and cutting back on alcohol can help, she said.
For Matzkin, a fragility fracture is a red flag that the patient's bone density is probably not optimal. In such cases, she prepares for various scenarios during surgery, such as a screw not holding in a low-density bone.
Recently published research reflects that prior fragility fractures are a significant risk factor for complications after surgery, including periprosthetic fractures.
Edward J. Testa, MD, with the Warren Alpert Medical School of Brown University in Providence, Rhode Island, and colleagues analyzed insurance claims to compare outcomes for 24,398 patients who had experienced a fragility fracture ― that is, a break caused by low-velocity trauma such as a fall ― during the 3 years before their TKA procedure and a matched group of patients who were similar in many respects but who had not had a fragility fracture in the 3 years before surgery.
Testa's group found that a history of fragility fracture was associated with higher rates of complications in the year after surgery, including hospital readmissions (hazard ratio = 1.30; 95% CI, 1.22 – 1.38), periprosthetic fractures (odds ratio [OR] = 2.72; 95% CI, 1.89 – 3.99), and secondary fragility fractures (OR = 4.62; 95% CI, 4.19 – 5.12). Patients who had previously experienced fragility fractures also experienced dislocated prostheses (OR = 1.76; 95% CI, 1.22 – 2.56) and periprosthetic infections (OR = 1.49; 95% CI, 1.29 – 1.71) at higher rates.
The rates of complications were similar regardless of whether patients had filled a prescription for medications used to treat osteoporosis, including bisphosphonates, vitamin D replacement, raloxifene, and denosumab, the researchers reported.
The lack of a clear association between these treatments and patient outcomes could be related to an insufficient duration of pharmacotherapy before or after TKA, poor medication adherence, or small sample sizes, Testa said.
Given the findings, which were published online August 30 in The Journal of Arthroplasty, "patients with a history of fragility fracture should be identified and counseled appropriately for a possible increased risk of the aforementioned complications, and optimized when possible, prior to undergoing TKA," Testa told Medscape Medical News. "Ultimately, the decision to move forward with surgery is far more complex than the identification of this sole, yet important, risk factor for certain postoperative, implant-related complications."
Treatment Gaps
Prior research has shown that women aged 70 years and older are at higher risk for periprosthetic fractures. Many women in this age group who could receive treatment for osteoporosis do not, and major treatment gaps exist worldwide, noted Neil Binkley, MD, with the University of Wisconsin School of Medicine and Public Health, in Madison, in a separate talk at the Santa Fe Bone Symposium.
Ensuring adequate protein intake and addressing the risk of falling are other measures that clinicians can take to promote healthy bones, apart from prescribing drugs, he said.
Unpublished data from one group show that nearly 90% of periprosthetic fractures may result from falls, while about 8% may be spontaneous. "We need to be thinking about falls," Binkley said.
Bukata has consulted for Amgen, Radius, and Solarea Bio and has served on a speakers bureau for Radius. She also is a board member for the Orthopaedic Research Society and the American Academy of Orthopaedic Surgeons Board of Specialty Societies. Binkley has received research support from Radius and has consulted for Amgen.
For more news, follow Medscape on Facebook, Twitter, Instagram, and YouTube.
Credits:
Images: Dr Susan Bukata
Medscape Medical News © 2022

Cite this: How to Prevent a Feared Complication After Joint Replacement - Medscape - Oct 31, 2022.