Results from an observational study exploring the link between dairy intake and risk of cardiovascular disease events in patients with stable angina pectoris suggest different dairy products may have different health effects.
The study, which analyzed a cohort from the Western Norway B-vitamin Intervention Trial (WENBIT), showed that higher dairy and milk consumption were associated with increased risk of mortality and stroke and butter was associated with an increased risk of acute myocardial infarction (AMI), but that cheese was associated with a decreased risk of AMI.
The findings are published in the European Journal of Preventive Cardiology.
"Dairy is a diverse food group, and different dairy products should be considered individually and not only in combination," senior author Vegard Lysne, MSc, from the Centre for Nutrition, University of Bergen and the Department of Heart Disease, Haukeland University Hospital, Bergen, Norway, told theheart.org | Medscape Cardiology.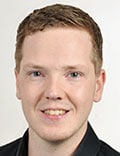 "Today's dietary recommendations regarding dairy products are mainly based on the nutrient contents, with a focus on calcium, iodine, and saturated fat," Lysne said.
Previous studies have indicated that different dairy products may influence cardiovascular health differently, even in opposite directions, but this has primarily been investigated in healthy populations, he noted.
"Data on CVD patients are scarce, and therefore, we wanted to investigate this in a population of patients with established CVD. Our primary aim in this study was to explore how the intake of different dairy products might be linked to cardiovascular outcomes and mortality in such a population," he said.
The researchers analyzed 1929 patients who had stable angina pectoris and were participants in WENBIT, a randomized, double-blind, placebo-controlled prospective secondary prevention study investigating the effect of vitamin B treatment on mortality and cardiovascular outcomes.
The majority, 80%, of the cohort were men, and the mean age of the patients was 61.8 years. In addition to stable angina pectoris, 47% of the cohort had hypertension, 31% had diabetes, and 29% were smokers. Most (90%) of the patients were taking acetylsalicylic acid, 90% were taking statins, and 77% were on beta-blockers.
Dietary data were obtained by a food frequency questionnaire that was given to patients at their first visit and returned either by mail or at a follow-up visit 1 month after the initial visit.
Frequency of consumption was given as times per day, week, month, or never consumed. Quantity was estimated using units such as slices, pieces, etc, or household measures.
The milk variable included high-fat, low-fat, skimmed, or unspecified milk. Cheese included brown cheese, which is a Norwegian caramel-like cheese made from whey, milk, and cream; white cheese; cream cheeses; cooked or processed cheeses; and boxed cheeses.
Total dairy was calculated as the sum, in grams, of milk, cheese, yogurt, cream, sour cream, ice cream, and butter.
Median follow-up times were 5.2 years for stroke, 7.8 years for AMI, and 14.1 years for mortality.
Patients who reported a higher intake of total dairy and milk had a higher risk of stroke and mortality.
Among those who reported a higher intake of total dairy, the hazard ratio (HR) for stroke was 1.4 (95% CI, 1.02 - 1.27).
Among those who reported a higher intake of milk, the HR for stroke was 1.13 (95% CI, 1.02 - 1.27).
Cardiovascular mortality also appeared heightened in those who reported a higher intake of total dairy (HR, 1.06; 95% CI, 1.00 - 1.12) and in those who reported a higher intake of milk (HR, 1.07; 95% CI, 1.01 - 1.13).
Similarly, all-cause mortality was greater in those who reported higher total dairy consumption (HR, 1.07; 95% CI, 1.03 - 1.11) and in those who reported higher milk consumption (HR, 1.06; 95% CI, 1.03 - 1.10).
Higher cheese intake was inversely associated with AMI risk (HR, 0.92; 95% CI, 0.83 - 1.02).
Butter was associated with increased AMI risk (HR, 1.10; 95% CI, 0.97 - 1.24), as well as all-cause mortality (HR, 1.10; 95% CI, 1.00 - 1.20).
Lysne stressed that the results are from an observational study, and that doctors should not change what they tell their patients based on the results alone.
"There is a growing literature indicating that cheese might be linked to reduced cardiovascular risk, but if this is a causal effect, or if cheese is a marker of higher socioeconomic status and a healthier overall lifestyle remains unknown," he said.
"I would like for future studies to evaluate dairy products on an individual basis, rather than a collective one. If the data suggest that different dairy products have distinct health effects, this should be implemented in dietary recommendations," Lysne added.
Dairy a Heterogeneous Food Group
"These results are not really surprising, because we have been hearing advice to consume low-fat milk, avoid whole milk, and so on, for a long time, so this study confirms what we already know," Qi Sun, MD, ScD, associate professor in the departments of nutrition and epidemiology, Harvard T.H. Chan School of Public Health, Boston, Massachusetts, told theheart.org | Medscape Cardiology.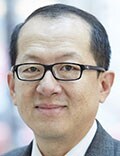 "However, I would be more specific about milk, and I don't see any data regarding the fat content of the different types of milk. Their data only show the association for total milk. I would like to see data for low-fat milk versus high-fat milk in relation to heart disease," Sun said.
"They also say in their conclusion that cheese was associated with a decreased risk of acute myocardial infarction, but as the hazard ratio shows, this is a nonsignificant association," he said.
Sun agrees that dairy is a heterogeneous group of foods and that it is best to consider each type separately with regard to cardiovascular health.
"For example, heavy cream contains tons of saturated fat, butter contains a lot of saturated fat. Then there is yogurt, which also comes in regular, reduced fat and low-fat varieties, which is a fantastic food. I would say it's very healthy and is associated with a lower risk of heart disease and diabetes, so a good type of dairy. Yogurt and fermented dairy products should be beneficial, at least more so than full-fat milk or butter. I think butter and full-fat milk are still the primary dairy foods for people to avoid to reduce risk for cardiovascular disease," he said.
Lysne and Sun have disclosed no relevant financial relationships.
Eur J Prev Cardiol. 2022;zwac217. Abstract
For more from theheart.org | Medscape Cardiology, follow us on Twitter and Facebook.
Credits:
Lead Image: Image Source/Getty Images
Image 1: Jorgen Barth, University of Bergen
Image 2: Harvard T.H. Chan School of Public Health
Medscape Medical News © 2022

Send news tips to news@medscape.net.
Cite this: Fran Lowry. Milk Bad, Cheese Not? Dairy Products Tied to Different CVD Risks - Medscape - Oct 24, 2022.