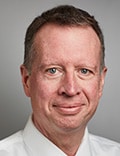 One in seven older adults die within a year of undergoing major surgery, with significantly greater mortality among individuals who are over age 80, frail, or have probable dementia, according to a new study of community-living individuals.
The findings suggest that geriatric conditions may be valuable for predicting outcomes, according to the researcher, who cautioned they could not determine the causes of mortality differences or identify risk factors.
The research, published online October 19 in JAMA Surgery, was prompted by a dearth of comprehensive mortality data for older people following surgery even though such population-based estimates "are easily interpretable indicators of the welfare of older persons," write the authors from the Yale School of Medicine, New Haven, Connecticut.
Led by Thomas Gill, MD, professor of medicine, epidemiology, and investigative medicine at Yale, the researchers examined a representative sample of 5590 fee-for-service Medicare beneficiaries from the National Health and Aging Trends Study, which includes data on frailty and dementia. Medicare records provided data on surgery and mortality.
Gill and colleagues found 1193 major surgeries among 992 participants between 2011 and 2017. The mean age was 79.2 years, and 665 (55.7%) were women. Thirty (2.5%) were Hispanic, 198 (16.6%) were non-Hispanic Black, and 915 (76.7%) were non-Hispanic White.
Mortality Varied Widely
The most common types of surgery were musculoskeletal, abdominal, and vascular. Abdominal procedures — which included gastrointestinal operations — were twice as common for nonelective as opposed to elective procedures.
Overall mortality within 1 year of surgery was 13.4% (95% CI, 10.9% - 15.9%), but rates varied widely among subgroups.
One-year mortality for patients undergoing elective surgeries was 7.4% (95% CI, 4.9% - 9.9%) versus 22.3% (95% CI, 17.4% - 27.1%) for nonelective surgeries. Patients with elective surgeries "generally had a more favorable profile" in terms of age, educational attainment, Medicaid eligibility, frailty, and possible or probable dementia, Gill's group reported.
Mortality was markedly higher for individuals in the oldest age groups, with unadjusted hazard ratios of 2.44 (95% CI, 1.30 - 4.57) for patients aged 80 to 84 years, 2.89 (95% CI, 1.41 - 5.91) for those aged 85 to 89 years, and 6.06 (95% CI, 2.93 - 12.6) for those 90 years or older.
More than one in four frail patients (27.8%; 95% CI, 21.2% - 34.3%) died in the year after a major surgery, as did nearly one in three (32.7%; 95% CI, 24.3% - 41.0%) with probable dementia.
Age- and sex-adjusted hazard ratios for 1-year mortality were 4.41 (95% CI, 2.53 - 7.69) for frailty, with a reduction in mean survival time of 48.8 days, and 2.18 (95% CI, 1.40 - 3.40) for probable dementia, with a reduction in mean survival time of 44.9 days, according to the researchers.
Mortality differences associated with frailty and probable dementia "were much larger than we had anticipated," the lead researcher told Medscape Medical News.
Implications for Physicians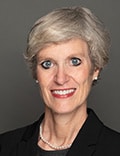 The takeaway for primary care physicians, Gill said, is that "older persons who have major surgery should be assessed for indicators of geriatric vulnerability. Those who are vulnerable because of frailty and/or dementia warrant special attention to improve their long-term outcomes."
Mary McDermott, MD, a general internist and professor of medicine at Northwestern University School of Medicine, Chicago, Illinois, who was not involved in the study, said the findings may be useful for counseling patients who are contemplating elective surgery.
However, she noted that the study lacked a control group, "so we really don't know how these rates compare to people over age 65 who aren't having surgery."
She added that patients who undergo surgery tend to have more health problems, such as cancer and heart disease. "It's tempting to say that surgery is the cause of mortality, but we don't know that from the data," she said.
Two organizations, the American College of Surgeons' Geriatric Surgery Verification Program and the Society for Perioperative Assessment and Quality Improvement have published recommendations to improve geriatric surgical outcomes.
The surgical community "should encourage participation" in such initiatives, according to an accompanying commentary by Jennifer Perone, MD, and Daniel Anaya, MD, of the H. Lee Moffitt Cancer Center & Research Institute, Tampa, Florida.
The finding of elevated mortality for older adults with dementia and frailty suggests "a break in the system where goals of surgery are often not accomplished following surgery," Perone and Anaya write.
However, they added that such data may lead to "a better understanding of trade-offs in the consideration of surgery" compared with other treatment options.
The study was supported by a grant from the National Institute on Minority Health and Health Disparities. The National Health and Aging Trends Study was supported by a grant from the National Institute on Aging. Gill has reported receiving grants from the National Institutes of Health. Other study authors, as well as Perone, Anaya, and McDermott, have reported no relevant financial relationships.
JAMA Surg. Published online October 19, 2022. Abstract, Commentary
Mary Chris Jaklevic is a healthcare journalist in the Midwest.
For more news, follow Medscape on Facebook, Twitter, Instagram, YouTube, and LinkedIn.
Credits:
Lead image: E+/Getty Images
Headshot 1: Yale School of Medicine
Headshot 2: Jovanka Novakovic
Medscape Medical News © 2022 WebMD, LLC

Send comments and news tips to news@medscape.net.
Cite this: One in Seven Older Adults Die Within a Year After Surgery - Medscape - Oct 20, 2022.