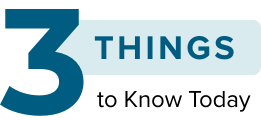 One in Seven Older Adults Die Within 1 Year After Surgery

One in seven older adults die within 1 year of major surgery. The risk for mortality is higher among people older than 80 years or who are frail or may have dementia, according to a new study of community-living individuals.
The study did not determine why mortality is higher among that population, although geriatric conditions may help predict such outcomes, the study suggests. It was published in JAMA Surgery. The study attempts to fill a gap in comprehensive mortality data for older people after surgery.
Medicare data: The study looked at a representative sample of 5590 fee-for-service Medicare beneficiaries from the National Health and Aging Trends Study, which includes data on frailty and dementia. Medicare records provided data on surgery and mortality.
Demographics: The study dealt with 1193 major surgeries among 992 participants between 2011 and 2017 with a mean age of 79.2 years. Some 665 were women, 30 were Hispanic individuals, 198 were non-Hispanic Black individuals, and 915 were non-Hispanic White individuals.




Confirmed: ECT Tops Ketamine for Major Depression

Electroconvulsive therapy (ECT) is more effective than intravenous (IV) ketamine is in treating a major depressive episode (MDE), according to a new meta-analysis. The findings were published in JAMA Psychiatry and confirm an earlier head-to-head trial of ketamine and ECT.
An earlier trial showed that ECT was more effective than IV ketamine was for hospitalized patients with severe depression and yielded higher remission rates and greater reduction of symptoms.
A caveat: The new meta-analysis cautions that treatment options for MDE should be individualized because ketamine works faster and may be desirable for patients with severe MDE who require quick recovery.
Analysis details: The review looked at six clinical trials with 340 patients with MDE. Of those patients, 162 were treated with ECT, and 178 were treated with ketamine. The analysis considered improvement of depressive symptoms and found that ECT was superior to ketamine across different depressive symptom measures.




Monkeypox Presentations, Prevention Strategies Shifting

New information suggests that monkeypox is presenting differently and that vaccination strategies have changed as well. The information comes 3 months after the World Health Organization declared monkeypox a public health emergency.
Monkeypox transmissions are now occurring in people experiencing homelessness, and severe cases are showing up in immunocompromised persons. A demographic shift has also occurred, away from White non-Hispanic men to non-Hispanic Black and Hispanic men.
A decline in US: Confirmed worldwide cases now number 73,288, with 27,317 in the United States. But US case counts have been decreasing since early August.
Most common patients: Monkeypox cases are most commonly found in men who have sex with men. But monkeypox has also been diagnosed in cisgender and transgender women, children, and men who do not report recent sex with other men, though there has been no sustained spread beyond the men-who-have-sex-with-men community.
Changing tactics: Initial strategy was to administer the vaccine after known exposure, but new guidance includes vaccinating after both known and presumed exposures and to administer preexposure inoculations to a wide group of people who are at greater risk.
For more news, follow Medscape on Facebook, Twitter, Instagram, and YouTube
© 2022 WebMD, LLC

Send comments and news tips to news@medscape.net.
Cite this: One in Seven Older Adults Die Within 1 Year of Surgery; ECT Bests Ketamine for Depression; and Monkeypox Changes - Medscape - Oct 21, 2022.