Editor's note: Find the latest long COVID news and guidance in Medscape's Long COVID Resource Center.
Healthcare use among adults in Ontario, Canada, increased in the postacute phase of SARS-CoV-2 infection, particularly for those with long-lasting symptoms, according to a new report.
So far, patients have experienced more healthcare encounters overall, as well as more hospital admissions, home care encounters, and long-term care days.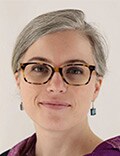 "We planned this study about a month before the World Health Organization released its definition of long COVID last year. At the time, there were signals that postacute COVID healthcare burden was going to be significant, but we did not have a clear understanding of how big that burden would be," study author Candace McNaughton, MD, PhD, associate professor of medicine at the University of Toronto and emergency physician at Sunnybrook Health Sciences Centre, told Medscape Medical News.
"Even back then, we were already seeing patients in clinics and the emergency department for symptoms like palpitations, shortness of breath, or cognitive dysfunction months after even mild infections," she said. "We wanted to know whether these symptoms could be tied directly to their bouts of COVID several months before."
The study was published October 17 in CMAJ.
Comparing the Sexes
McNaughton and colleagues conducted a retrospective cohort study to quantify the postacute burden of healthcare use after SARS-CoV-2 infection among community-dwelling adults in Ontario. They compared people with positive or negative polymerase chain reaction (PCR) test results between the beginning of January 2020 and the end of March 2021. During that time, COVID-19 tests were widely available and were free throughout the province.
The investigators linked PCR test results to healthcare encounters. They started the analysis about 2 months after the PCR test. They matched patients with positive results and those with negative results on a comprehensive propensity score based on more than 20 factors. They compared per-person-year rates for healthcare encounters at the mean and 99th percentiles. Because previous studies had found that SARS-CoV-2 infection affects women and men differently, the research team evaluated the differences between women and men in how much and what kind of healthcare they used.
Between January 2020 and March 2021, more than 11 million PCR tests were completed for more than 3.7 million adults in Ontario. Among the 3.6 million people included in the study, about 269,000 (7.4%) had a positive PCR test result. The average follow-up was 240 days. The matched cohort included about 532,000 people, and their average age was 44 years. About 51% were women.
Among women, the per-person-year rate for each type of healthcare encounter except emergency department visits was significantly higher among those who tested positive. The increase was greatest for long-term care days, at about 0.81 more days per person year. There were 0.49 more outpatient encounters, 0.36 more days in the hospital, and 0.31 more home care encounters.
For women, on average, the number of long-term care days was 151% higher; of days hospitalized, 48% higher; of home care visits, 7% higher; and of outpatient clinic visits, 6% higher.
At the 99th percentile, women who tested positive had an additional 28 more home care encounters per person year, as well as 6 more days in the hospital. The 99th percentile of total healthcare encounters was 56.7 higher in women who tested positive than in those who tested negative.
Among men, the per-person-year rate for each type of healthcare encounter, except home care visits and emergency department visits, was significantly higher among those who tested positive. The increase was greatest for long-term care, with about 0.48 more days, followed by 0.47 more days in the hospital and 0.14 more outpatient encounters.
For men, on average, the number of long-term care days was 92% higher; of hospitalized days, 53% higher; of emergency department visits, 4% higher; and of outpatient clinic visits, 3% higher. Home care visits were 11% lower.
At the 99th percentile, men who tested positive had an additional 8.7 days in the hospital per person year, although the number of home care visits was significantly less. The 99th percentile of total healthcare encounters was 39.3 higher for men who tested positive than for those who tested negative.
Scarce Resources
The greatest increase in healthcare use occurred among the top 1% of people who were infected. In practical terms, about 1% of people infected with SARS-CoV-2 will spend about 7 more days in the hospital during the following year, said McNaughton.
"Based on the number of people infected during the first half of 2022, this 1% of infected people will use a lot of hospital days," she said. "This may create quite a challenge on top of ongoing nursing shortages, closures of rural hospitals, and ongoing healthcare needs for patients with cancer, heart attacks, and strokes."
In addition, based on the number of recent infections, a primary care provider who had 20 clinic visits per day before the COVID-19 pandemic will need to find time and resources for 100 more clinic visits per year, McNaughton noted.
"What this all means is that individuals with long COVID will experience a burden of needing more healthcare, and they — and everyone in the healthcare system — will be competing with each other for the scarce resources available," she said. "In other words, someone with cancer may spend their hospitalization in an ED hallway rather than in a room upstairs in the hospital because there aren't enough staffed hospital beds, or it may mean that someone with uncontrolled diabetes may have to go to the ED because they were unable to get into an appointment with their primary care provider for several weeks or more."
McNaughton and colleagues would like to understand better why some people have more healthcare visits and what factors contribute to higher needs for certain types of healthcare. This could inform future policy and funding considerations.
Healthcare use was higher among women and increased more across all types of encounters, while additional healthcare use among men was highly concentrated among a small subset. In addition, home care use decreased among men. This could mean that men received unpaid care from family after their illness, and such care may have been provided in other ways before the pandemic, the study authors write.
Future studies should investigate the burden of long COVID care, as well as the effects of new variants, treatments, and vaccines, the authors write.
"There Is Hope"
Commenting on the findings for Medscape, Kieran Quinn, MD, PhD, a palliative care specialist and clinician-scientist at Sinai Health System in Toronto, said, "Research suggests that approximately 60% of Canadians have been infected with COVID-19, so that means that there are a lot of people out there suffering with persistent symptoms who need help from their healthcare providers."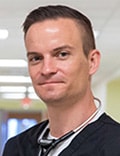 Quinn, who wasn't involved with this study, has researched postacute COVID-19 conditions and the anticipated healthcare use by patients. He and his colleagues plan to launch a clinical trial soon to discover new treatments for patients with long-term effects.
"I know that many people suffering with the post-COVID-19 condition feel abandoned by our healthcare system and that things may appear hopeless, as we currently do not have any proven treatments for them. There is hope," he said. "Our goal is to ensure that the right person gets the right care at the right time."
The study was supported by ICES, which is funded in part by an annual grant from the Ontario Ministry of Health and the Ministry of Long-Term Care. The study authors are supported by several grants. They and Quinn have disclosed no relevant financial relationships.
CMAJ. Published October 17, 2022. Full text
Carolyn Crist is a health and medical journalist who reports on the latest studies for Medscape, MDedge, and WebMD.
For more news, follow Medscape on Facebook, Twitter, Instagram, and YouTube.
Credits:
Lead image: E+/Getty Images
Image 1: ICES
Image 2: Sinai Health
Medscape Medical News © 2022

Cite this: Healthcare Use Increased After SARS-CoV-2 Infection in Ontario - Medscape - Oct 19, 2022.