Allergen immunotherapy (AIT) for allergic rhinitis and asthma is effective long-term, according to a literature review of real-world evidence by researchers in Germany and Poland.
"Real-world data for AIT complement those from randomized controlled trials. The RWE [real-world evidence] studies summarized in this review demonstrated the effectiveness of AIT in hampering the progression of rhinitis and asthma and onset of asthma for AIT with different allergens, AIT products, and for different age groups in daily practice," lead author Christian Vogelberg, MD, PhD, Department of Pediatric Pneumology and Allergology, University Hospital Carl Gustav Carus, Dresden, Germany and colleagues write in Allergy.
Allergen immunotherapy is the only treatment that targets the underlying pathophysiology of allergy with disease-modifying effects, they add.
To investigate the long-term effectiveness and medication adherence of immunotherapy in allergic rhinitis and asthma, the authors searched PubMed for retrospective cohort assessments of prescription databases in Europe as of March 31, 2022.
The 13 publications that met their search criteria involved studies of people allergic to grass pollen, tree pollen, or house dust mites, as well as studies not differentiating between allergens. Three reports focused on medication adherence. Some analyses were funded by allergen immunotherapy manufacturers. All 13 studies collected and analyzed data of retrospective cohorts from national prescription databases of patients in Germany, France, and the Netherlands.
The researchers summarized and evaluated data on long-term effectiveness of allergen immunotherapy (AIT) shots, tablets and drops for four endpoints: allergic rhinitis, allergic asthma, time to onset of asthma, and medication adherence.
For allergic rhinitis progression, they compared the number of prescriptions for symptomatic treatment of allergic rhinitis with or without allergic conjunctivitis during follow-up vs pre-index (before AIT application) compared to a non-AIT group receiving only symptomatic treatment.

AIT reduced allergic rhinitis progression more effectively than a non-AIT control group receiving only symptomatic allergic rhinitis treatment for up to 6 years.

For asthma development in patients without pre-index asthma, they compared prescriptions for anti-asthma medication with those in the non-AIT control group. For asthma progression in patients with pre-index asthma, they compared the number of prescriptions for asthma medication in AIT-treated vs non-AIT control patients.

Asthma development and progression were hampered for most endpoints in patients treated with most preparations, compared with the non-AIT group receiving only anti-asthma medication.

Results for time from beginning AIT to asthma onset were inconsistent.

In adherence to AIT medication, although AIT decreased during the recommended 3-year treatment period, most studies showed higher adherence to subcutaneous than to sublingual AIT.
Findings Confirm What Allergists See in Clinic
Samuel Friedlander, MD, clinical assistant professor at Case Western Reserve University School of Medicine in Cleveland, Ohio, told Medscape Medical News that this study supports what allergists see in clinical practice.
"Allergy immunotherapy (allergy shots) improves nasal and eye allergies as well as asthma, and this immune system improvement prevents the development of asthma in real-world settings," said Friedlander, who was not involved in the study.
"In the United States, allergy shots are the dominant method for treating patients with immunotherapy, but in this European study, under-the-tongue tablets also successfully treated allergies," he added.
Patricia Lynne Lugar, MD, associate professor of medicine in pulmonary, allergy, and critical care medicine at Duke University School of Medicine in Durham, North Carolina, said by email that allergists have known for decades that AIT is effective.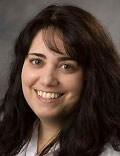 "Allergen immunotherapy, when administered by a trained allergist, can not only impact allergic symptoms, it can also halt progression of the 'atopic march,' a phenomenon where the allergic disease state is progressive, developing a larger range of allergens bringing on symptoms and developing asthma," she explained.
"Including randomized controlled clinical trials is a strength of the study, but using prescription medication to track symptoms is a weakness," noted Lugar, who was not associated with this research.
"In the US, most allergy medications are over-the-counter; therefore, a similar study in the US could be performed for asthma but not for allergies," she said. "It is important to mention that patient symptoms scores were not recorded in these studies — only medication reduction and thus implied disease control."
Asthma and Allergic Rhinitis Rates Rising Worldwide
"Global rates of asthma and allergic rhinitis are rising, with more persons worldwide suffering from these disease states," Lugar cautioned. "With many factors contributing to the rise in allergic diseases, including climate change and decreasing air quality due to pollution, this trend is not expected to slow down but rather to continue to rise globally."
With over-the-counter allergy medication increasingly available, Lugar advised clinicians to be aware that these medications only control symptom management.
"To control disease states and worsening of disease states, AIT can provide long-lasting symptom management, and for many patients, can be curative," she said.
Allergopharma GmbH & Co. KG funded the study. All study authors report financial relationships with Allergopharma and other commercial entities. Friedlander and Lugar report no relevant financial relationships.
Allergy. Published online September 8, 2022. Full text
For more news, follow Medscape on Facebook, Twitter, Instagram, YouTube, and LinkedIn
Credits:
Lead image: iStock/Getty Images
Image 1: Duke Health
Medscape Medical News © 2022 WebMD, LLC

Send news tips to news@medscape.net.
Cite this: Immunotherapy for Allergic Rhinitis and Asthma Has Lasting Effects - Medscape - Oct 13, 2022.