It's not a new drug — it's been available in topical form for hair loss since 1988 and was approved as an anti-hypertensive in 1979 — but a low-dose oral form of minoxidil is gaining new currency — and a growing public profile — as an adjunctive therapy for hair loss.
The number of scholarly publications examining its use for hair loss has grown dramatically in the last two years: there were 2 in 2019, and that jumped to 17 in 2020 and 20 in 2021, with another 16 published so far this year, according to a PubMed search. An August article in The New York Times touting it as a potential cheap magic bullet is likely to drum up even more interest, said dermatologists.
The low-dose formulation is especially exciting for women, as there have been few great oral options for them, clinicians said.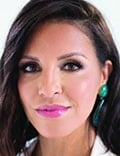 Female hair loss "is devastating," said Lily Talakoub, MD, adding that topical minoxidil (Rogaine), topical serums, and supplements "really do not provide the considerable growth that women really want to see." Oral minoxidil is not approved by the US Food and Drug Administration (FDA) for hair loss, but "it has been shown in studies to cause the hairs to grow," and has become a "lifeline" for women, said Talakoub, a dermatologist who is in private practice in McLean, Virginia.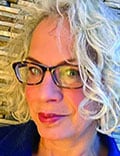 "For many years we haven't had anything new to tell patients medically," said Lynne J. Goldberg, MD, professor of dermatology and pathology at Boston University School of Medicine. "Now, all of the sudden there's a cheap, widely available efficacious medicine. That's huge for female pattern hair loss," said Goldberg, who is also the director of the Boston Medical Center's Hair Clinic.

"I've been using oral minoxidil for about 4 years with great success," said dermatologist Eva Simmons-O'Brien, MD, who is in private practice in Towson, Maryland. She has used it primarily in women, mainly because she sees more women than men for hair loss.
Simmons-O'Brien said the excitement about low-dose oral minoxidil follows an increasing recognition in the medical and scientific community that hair loss is more than just a cosmetic issue.
Mechanism Not Fully Understood
When minoxidil was first brought to market as an antihypertensive, clinicians noted hair growth in "balding patients," which led to the development of the topical form. Even though it has been used for hair growth for decades, its mechanism of action is not fully understood. It is known that minoxidil is a vasodilator; it may also increase DNA synthesis and enhance cell proliferation, according to a review published in 2019.
"The positive effect of minoxidil on hair growth is mainly due to its metabolite, minoxidil sulfate, and the enzyme responsible for this conversion is sulfotransferase, which is located in hair follicles and varies in production among individuals," write the authors, all affiliated with Mahidol University in Bangkok, Thailand.
Writing in the American Academy of Dermatology's Dermatology World Insights and Inquiries in January, Warren R. Heymann, MD, observed that "even after decades of use," how minoxidil improves alopecia is still not completely understood. He noted that a 2020 review found that minoxidil's vasodilatory effects "are propagated by upregulation of vascular endothelial growth factor (VEGF), increasing cutaneous blood flow with resultant increase in oxygen and growth factor delivery to the hair follicle." The medication prolongs the anagen phase and shortens the telogen phase, added Heymann, head of dermatology, at Rowan University, Camden, New Jersey.
As an antihypertensive, minoxidil is given at 5 mg to 40 mg daily. Those doses have produced serious side effects such as sodium and fluid retention, ischemic heart disease, pericardial effusion, and pulmonary hypertension, according to the Thai researchers.
Those side effects have appeared to be rare with low-dose oral minoxidil. However, in this month's edition of JAAD Case Reports, South African researchers reported a case in which LDOM may have led to cardiac side effects. A healthy 40-year-old woman, who after three weeks of treatment with 5% topical minoxidil, tacrolimus ointment 0.1%, clobetasol propionate ointment, 100 mg of doxycycline twice daily, and 0.25 mg of oral minoxidil daily, was hospitalized with full-body edema. An ultrasound showed fluid collections in the pericardium, pleural space, and abdomen. She also had a pleural effusion. The patient was given 40 mg of intravenous furosemide daily for 4 days, and the edema resolved.
"Having excluded other causes of pericardial effusion and anasarca in the previously healthy, young woman, we concluded that LDOM [low-dose oral minoxidil] was responsible for her clinical presentation," write the authors.
A review of 17 studies published in 2020 in the Journal of the American Academy of Dermatology found low dose minoxidil to be safe and effective. Androgenetic alopecia was the most commonly studied, with doses of 0.25 to 1.25 milligrams proving to be effective and safe. It was also safe and effective for female pattern hair loss, traction alopecia, chronic telogen effluvium, lichen planopilaris, alopecia areata, and permanent chemotherapy-induced alopecia.
The most common adverse effect was hypertrichosis. Other adverse events included postural hypotension and dizziness, lower limb edema, and mild blood pressure changes.
In another multicenter, 1404-patient safety study published in 2021 in JAAD, the authors found that hypertrichosis was the most frequent adverse event, reported by 15% of patients. Systemic adverse events included lightheadedness (1.7% of patients), fluid retention (1.3%), tachycardia (0.9%), headache (0.4%), periorbital edema (0.3%), and insomnia (0.2%). Only 29 patients (1.2%) withdrew because of these side effects.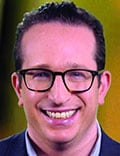 "It definitely helps, and it's relatively safe," said Adam Friedman, MD, professor and chair of dermatology at George Washington University School of Medicine & Health Sciences in Washington, DC. "But I wouldn't want to call it a game-changer," he said, adding that it works best when used in combination with other therapies. He often uses it with a 5-alpha reductase inhibitor — finasteride (Propecia) or dutasteride (Avodart) —"rather than as a monotherapy," said Friedman.
From Australia to Around the Globe
The first publication on low-dose oral minoxidil for hair loss was in December 2017. The pilot study in female pattern hair loss was published in the International Journal of Dermatology by Rodney Sinclair, MBBS, MD, a Melbourne, Australia-based dermatologist.
Amy McMichael, MD, professor of dermatology at Wake Forest University School of Medicine, said she first heard Sinclair present his findings at an alopecia research meeting in Japan shortly before his initial publication.
"After that, I think all of us said, 'Huh, this is interesting and let's try it, because we're always looking for something more to help our patients,' " McMichael said, adding that she's been prescribing low-dose minoxidil to her patients for 5 years.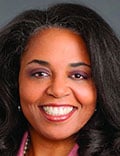 She and colleagues at Wake Forest, along with Jerry Cooley, MD, a dermatologist in private practice in Charlotte, published a retrospective case series in March, looking at 105 adult patients — 80 women (ages 24-80) and 25 men (ages 19-63) — who were treated for androgenetic alopecia and/or telogen effluvium with oral minoxidil (dose range of 0.625–2.5 mg) once daily for a year, matched to 105 case controls.
Efficacy was based on the clinician's assessment of clinical response and clinical photographic evaluation using a 3-point scale (worsening, stabilization, and improvement). Half of those treated demonstrated clinical improvement and 43% demonstrated stabilization. There was a significant difference (P < .001) in clinical response between those who received minoxidil and the controls.
Ideal Patients?
Given its ease of use and low cost — $4 to $12 for a 30-day supply of 2.5 mg tablets, according to GoodRX — low-dose minoxidil is a good fit for many patients, said dermatologists.
The best candidate is "a woman who's perimenopausal or menopausal who's got what we would say is moderate-to-severe loss of hair that's kind of just starting," said Simmons-O'Brien. The medication is not likely to grow hair where there is scarring already, however, she said.
"I tend to use it in people who either don't want to do the topical minoxidil or have used it and have a lot of potential side effects from it," like itching and irritation, said McMichael. She said oral minoxidil can also be helpful as an adjunct in patients with alopecia areata and that it can be used after anti-inflammatory treatments in central centrifugal cicatricial alopecia (CCCA).
Goldberg said low-dose minoxidil would not be her first choice for female pattern hair loss but that it's "a great alternative" for people who can't tolerate the topical form. Most of the women she has prescribed it to "have been pretty happy," she added.
"I would be a little cautious in patients on a number of other medications," Goldberg said, noting minoxidil's potential systemic side effects.
Clinicians said they generally consult with a patient's internist when they are starting them on oral minoxidil. "I always want to touch base with the primary care physician first," said Friedman.
"If they're on oral antihypertensive medications already, then I would ask them to talk to either their primary care physician or their cardiologist to make sure it's okay to give this low dose," said McMichael.
At the low doses, minoxidil rarely has any blood pressure-lowering effects, dermatologists said.
Women are usually started on 1.25 mg, while men can start at a higher, 2.5 mg dose, said clinicians.
Goldberg and Simmons-O'Brien said that recent additional warnings for finasteride about sexual side effects and the potential for suicide have changed the way they approach its use in young men, and that it has highlighted the potential for oral minoxidil as an alternative.
Oral minoxidil is rarely used as a monotherapy. "It takes a village" to address hair loss, said Simmons-O'Brien, noting that she likes to evaluate nutrition, vitamin D levels, and whether a patient is anemic or has thyroid disease when determining a course of action.
Dermatologists said they use oral minoxidil in combination with spironolactone, topical minoxidil, finasteride, or dutasteride. If patients are already on antihypertensives or at risk for excessive blood pressure-lowering effects of a combination that includes spironolactone, the dermatologists said again they will consult with a patient's primary care physician first.
For women, the main limiting factor with oral minoxidil may be unwanted hair growth, usually on the face. Most of the clinicians interviewed for this story said they did not use spironolactone to counteract that hypertrichosis.
McMichael said she cautions African American women or women of African descent —who tend to have more body hair at baseline — that they should be aware of the potential for excess hair growth associated with low-dose minoxidil. She and other dermatologists interviewed for this story said they urge patients who are bothered by the excess hair to shave or wax or use other nonpharmacologic approaches.
The excess hair growth is less bothersome for men, they said.
Not a Magic Wand
Despite the increased profile and interest, oral minoxidil is not a cure-all, clinicians said.
"It's important for patients to realize that hair loss can be complicated and there is no one magic wand," said Simmons-O'Brien. Clinicians typically "are using several things to help encourage these follicular units to not miniaturize and disappear and create scars," she said.
Friedman said he finds that patients have a hard time hearing that to continue to maintain growth, they have to take a medication for the rest of their life. "If you stop, you will have to start again," he said.
Oral minoxidil, when used in combination with other therapies, will improve hair growth, said Goldberg. But it will not take someone back a decade, she said. "I try to temper expectations — promise a little and achieve more," Goldberg said.
The study was independently supported. Smith and Jones report no relevant financial relationships. Simmons-O'Brien reports that she has received speaking fees from Isdin. McMichael disclosed relationships with Eli Lilly, Pfizer, Nutrafol, Revian, and UCB Pharma. Friedman, Goldberg, and Talakoub reported no disclosures.
Alicia Ault is a Lutherville, Maryland-based freelance journalist whose work has appeared in publications including JAMA and Smithsonian.com. You can find her on Twitter @aliciaault.
For more news, follow Medscape on Facebook, Twitter, Instagram, YouTube, and LinkedIn
Credit:
Lead image: iStock/Getty Images
Image 1: Lily Talakoub
Image 2: Lynne Goldberg
Image 3: Adam Friedman
Image 4: Amy McMichael
Medscape Medical News © 2022 WebMD, LLC

Send news tips to news@medscape.net.
Cite this: Dermatologists Embrace Low-Dose Oral Minoxidil as Hair Loss Adjunctive Therapy - Medscape - Oct 12, 2022.