Editor's note: Find the latest COVID-19 news and guidance in Medscape's Coronavirus Resource Center.
As the United States enters a third fall with COVID-19, the virus for many is seemingly gone — or at least out of mind. But for those keeping watch, it is far from forgotten as deaths and infections continue to mount at a lower but steady pace.
What does that mean for the upcoming months? Experts predict different scenarios, some more dire than others — with one more encouraging.
In the United States, more than 300 people still die every day from COVID and more than 44,000 new daily cases are reported, according to the Centers for Disease Control and Prevention (CDC).
But progress is undeniable. The stark daily death tolls of 2020 have plummeted. Vaccines and treatments have dramatically reduced severe illness, and mask requirements have mostly turned to personal preference.
Epidemiologists and other medical experts laud the progress, but as they look at the maps and the numbers, they see several scenarios ahead that signal a coming wave of disease, among them more-resistant variants coupled with waning immunity, the potential for a "twindemic" with a flu/COVID onslaught, and underuse of lifesaving vaccines and treatments.
Variants Loom/Waning Immunity
Omicron variant BA.5 still makes up about 80% of infections in the United States, followed by BA4.6, according to the CDC, but other subvariants are emerging and showing signs of resistance to current antiviral treatments.
Eric Topol, MD, founder and director of the Scripps Research Translational Institute and Medscape's editor-in-chief, said about COVID this fall: "There will be another wave, magnitude unknown."
He said subvariants XBB and BQ.1.1 "have extreme levels of immune evasion and both could pose a challenge," explaining that XBB is more likely to cause trouble than BQ.1.1 because it is even more resistant to natural or vaccine-induced immunity.
Topol points to new research on those variants in a preprint posted on the bioRxiv server. The authors' conclusion: "These results suggest that current herd immunity and BA.5 vaccine boosters may not provide sufficiently broad protection against infection."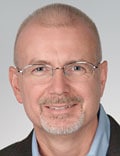 Another variant to watch, some experts say, is Omicron subvariant BA.2.75.2, which has shown resistance to antiviral treatments. It is also growing at a rather alarming rate, says Michael Sweat, PhD, director of the MUSC (Medical University of South Carolina) Center for Global Health in Charleston. That subvariant currently makes up under 2% of US cases but has spread to at least 55 countries and 43 US states after first appearing at the end of last year globally and in mid-June in the United States.
A nonpeer-reviewed preprint study last month from Sweden found that the variant in blood samples was neutralized on average "at titers approximately 6.5-times lower than BA.5, making BA.2.75.2 the most [neutralization-resistant] variant evaluated to date."
Katelyn Jetelina, PhD, director of population health analytics at Meadows Mental Health Policy Institute, told Medscape Medical News the US waves often follow Europe's, and Europe has seen a recent spike in cases and hospitalizations not related to Omicron subvariants, she said, but to weather changes, waning immunity, and changes in behavior.
The World Health Organization reported Wednesday that while cases were down in every other region of the world, Europe's numbers stand out, with an 8% increase in cases from the week before.
Jetelina cited events such as Oktoberfest in Germany, which ended last week after drawing nearly 6 million people over 2 weeks, as a potential contributor, and people heading indoors as weather patterns change in Europe.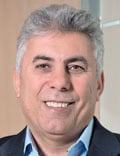 Ali Mokdad, PhD, chief strategy officer for population health at the University of Washington in Seattle, told Medscape Medical News he is less worried about the documented variants we know about than he is about the potential for a new immune-escape variety yet to emerge.
"Right now we know the Chinese are gearing up to open up the country, and because they have low immunity and little infection, we expect in China there will be a lot of spread of Omicron," he said. "It's possible because of the number of infections we could see a new variant."
Mokdad said waning immunity could also leave populations vulnerable to variants.
"Even if you get infected, after about 5 months, you're susceptible again. Remember, most of the infections from Omicron happened in January or February of this year, and we had two waves after that," he said.
The new bivalent vaccines tweaked to target some Omicron variants will help, Mokdad said, but he noted, "people are very reluctant to take it."
Jennifer Nuzzo, DrPH, professor of epidemiology and director of the Pandemic Center at Brown University School of Public Health in Providence, Rhode Island, worries that in the United States we have less ability this year to track variants as funding has receded for testing kits and testing sites. Most people are testing at home — which doesn't show up in the numbers — and the United States is relying more on other countries' data to spot trends.
"I think we're just going to have less visibility into the circulation of this virus," she told Medscape Medical News.
"Twindemic": COVID and Flu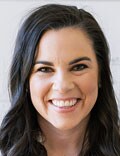 Jetelina noted Australia and New Zealand just wrapped up a flu season that saw flu numbers returning to normal after a sharp drop in the last 2 years, and North America typically follows suit.
"We do expect flu will be here in the United States and probably at levels that we saw prepandemic. We're all holding our breath to see how our health systems hold up with COVID-19 and flu. We haven't really experienced that yet," she said.
There is some disagreement, however, about the possibility of a so-called "twindemic" of influenza and COVID.
Richard Webby, PhD, an infectious disease specialist at St. Jude Children's Research Hospital in Memphis, Tennessee, told Medscape Medical News he thinks the possibility of both viruses spiking at the same time is unlikely.
"That's not to say we won't get flu and COVID activity in the same winter," he explained, "but I think both roaring at the same time is unlikely."
As an indicator, he said, at the beginning of the flu season last year in the Northern Hemisphere, flu activity started to pick up, but when the Omicron variant came along, "flu just wasn't able to compete in that same environment and flu numbers dropped right off." Previous literature suggests that when one virus is spiking it's hard for another respiratory virus to take hold.
Vaccine, Treatment Underuse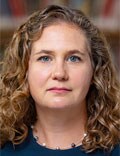 Another threat is vaccines, boosters, and treatments sitting on shelves.
MUSC's Sweat referred to frustration with vaccine uptake that seems to be "frozen in amber."
As of October 4, only 5.3% of people in the United States who were eligible had received the updated booster launched in early September.
Nuzzo says boosters for people at least 65 years old will be key to severity of COVID this season.
"I think that's probably the biggest factor going into the fall and winter," she said.
Only 38% of people at least 50 years old and 45% of those at least 65 years old had gotten a second booster as of early October.
"If we do nothing else, we have to increase booster uptake in that group," Nuzzo said.
She said the treatment nirmatrelvir/ritonavir (Paxlovid, Pfizer) for treating mild-to-moderate COVID-19 in patients at high risk for severe disease is greatly underused, often because providers aren't prescribing it because they don't think it helps, are worried about drug interactions, or are worried about its "rebound" effect.
Nuzzo urged greater use of the drug and education on how to manage drug interactions.
"We have very strong data that it does help keep people out of hospital. Sure, there may be a rebound, but that pales in comparison to the risk of being hospitalized," she said.
Calm COVID Season?
Not all predictions are dire. There is another little-talked-about scenario, Sweat said — that we could be in for a calm COVID season, and those who seem to be only mildly concerned about COVID may find those thoughts justified in the numbers.
Omicron blew through with such strength, he noted, that it may have left wide immunity in its wake. Because variants seem to be staying in the Omicron family, that may signal optimism.
"If the next variant is a descendant of the Omicron lineage, I would suspect that all these people who just got infected will have some protection, not perfect, but quite a bit of protection," Sweat said.
Topol, Nuzzo, Sweat, Webby, Mokdad, and Jetelina have reported no relevant financial relationships.
Marcia Frellick is a freelance journalist based in Chicago. She has written for the Chicago Tribune, Science News, and Nurse.com, and was an editor at the Chicago Sun-Times, Cincinnati Enquirer, and St. Cloud (Minnesota) Times. Follow her on Twitter: @mfrellick
Follow Medscape on Facebook, Twitter, Instagram, and YouTube.
Credits:
Lead image: Medscape Illustration/Dreamstime
Image 1: Michael Sweat, PhD
Image 2: Katelyn Jetelina, PhD
Image 3: University of Washington
Image 4: Jennifer Nuzzo, DrPh
Medscape Medical News © 2022 WebMD, LLC

Send comments and news tips to news@medscape.net.
Cite this: Three COVID Scenarios That Could Spell Trouble for the Fall - Medscape - Oct 07, 2022.