Consuming higher levels of omega-3 polyunsaturated fatty acids (PUFAs) is associated with larger hippocampal volumes and better abstract reasoning in healthy middle-aged adults, new research shows.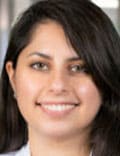 The results suggest the brain-boosting benefits of omega-3 PUFAs begin in midlife, lead study author Claudia L. Satizabal, PhD, assistant professor, Department of Population Health Sciences, University of Texas, San Antonio, told Medscape Medical News.
"Patients should be encouraged to increase their intake of omega 3 either with their diet or supplements, although diet is better," Satizabal said.
The findings were published online October 5 in Neurology.
Earlier Benefits?
The main dietary sources of omega-3 include oily fish, such as salmon and sardines.
Previous research has linked higher levels of omega 3s with better cognitive function and decreased risk for dementia in older individuals. "But studies looking at a younger population are not that frequent," said Satizabal. "We wanted to understand if the benefits can start earlier."
The current analysis included 2183 participants without dementia or stroke from the Framingham Heart Study. Of these, 2109 were from the Third-generation cohort, and 74 were from the non-White Omni cohort.
Launched in 1948, Framingham is a community-based, multigenerational study investigating determinants of cardiovascular disease. Omni cohorts were added later to reflect changing demographics. The ages of participants ranged from 24 to 83 years (mean age, 46 years), and 53% were women.
From red blood cells, researchers measured levels of docosahexaenoic acid (DHA) and eicosapentaenoic acid (EPA), two of the most abundant omega-3 PUFAs. They also calculated the omega-3 index as the sum of EPA and DHA.
All participants underwent brain MRI. Among other brain measures, researchers were interested in hippocampal volume and white matter hyperintensities (WMHs).
Satizabal noted that the hippocampus, a key region involved with memory, atrophies with the onset of dementia. And WMH is indicative of small-vessel disease in the brain, she said.
Participants completed a detailed neuropsychological battery. Tests assessed delayed episodic memory, processing speed, and executive function. The Similarities test was used to assess abstract reasoning.
In addition to other possible confounders, researchers adjusted for vascular risk factors, such as systolic blood pressure, antihypertensive medication, smoking, diabetes, total cholesterol to high density lipoprotein ratio, body mass index, lipid-lowering medication use, and prevalent cardiovascular disease.
They also examined standard deviation units (SDUs) to assess whether "the more the better" when it comes to omega-3 levels, said Satizabal.
In addition, to assess whether having just a slightly higher level of omega-3 was beneficial, the investigators divided fatty acid levels into quartiles and used the bottom quartile as the reference group.
More May Be Better
Results showed that every SDU increase of log-transformed omega-3 index was related to 0.003 cm3 larger hippocampal volume relative to intracranial volume (P = .04). Similar results were obtained for DHA or EPA concentrations individually.
There was a threshold effect for DHA levels and the Omega-3 index in which participants in the top three quartile levels had larger hippocampal volumes compared with those in the bottom quartile.
Satizabal noted that there was an effect even among those in the second-lowest group, suggesting "just having a little bit" higher omega 3 level "is enough to show an effect."
Associations between higher omega-3 levels and larger hippocampal volumes remained significant after adjusting for vascular risk factors.
Regarding cognition, the researchers found higher levels of all omega-3 predictors were associated with better abstract reasoning. For the omega-3 index, the SDU was 0.17 (P = .013).
Being in the top three quartiles of EPA levels was associated with better performance on the Similarities test compared with the bottom quartile of EPA. Associations remained after adjusting for vascular risk factors.
These results were surprising because study participants were deemed to have normal cognition, Satizabal noted. "We did not expect to see many differences," she said.
"Intriguing" APOE Outcomes
Researchers also investigated the role of APOE, the main function of which is in transporting fatty acids in the body. About 22% of participants had at least one copy of the APOE-e4 allele, which is linked to Alzheimer's disease.
Elevated DHA levels and Omega-3 index were related to larger hippocampal volumes only in APOE-e4 noncarriers.
Higher levels of all omega-3 PUFA markers were related to lower WMH burden, and higher EPA levels were related to better abstract reasoning ― but only among APOE-e4 carriers. Again, these associations remained after adjusting for vascular risk factors.
"Intriguingly, it was actually in e4 carriers where we saw the most benefit. With increasing omega 3, they had reduced burden of small-vessel disease," said Satizabal.
Previous animal studies have shed some light on a possible mechanism for omega 3. DHA and EPA deficiency in mice has been shown to lead to downregulation of the presynaptic vesicle proteins and glutamate receptor subunits in hippocampal synapses. Aged mice that were fed a diet enriched with omega-3s had larger hippocampal volumes and other signals of brain health.
Satizabal noted that the new results may help explain why some studies in which participants increased their intake of omega-3 did not show positive brain effects. "This might be because interventions started too late," she said.
Building Up to Benefits
Commenting for Medscape Medical News, Elaine Jones, MD, a tele-neurologist based in Sarasota, Florida, and a fellow of the American Academy of Neurology, said the study "certainly supports trends we've noticed" among those following a healthy lifestyle that includes eating less meat and less processed meats and more fish, fresh fruits, and vegetables.
"Things are building up to suggest there may be some benefits of omega-3s," said Jones, who was not involved with the research.
She added that it's "exciting" that the study highlights the benefits of dietary omega-3 earlier in life.
"So much research in dementia is focused on folks who are diagnosed or have clear predementia characteristics; and so it's good to look at folks in this more middle-age group," Jones said.
"I strongly believe once you have preclinical or clinical diagnoses, the horse is kind of out of the barn," she added.
Jones noted that a study limitation was that its population was predominantly White and middle class, but "there are huge racial differences with dementia." She said she would like to see if the results hold in other populations.
The study was funded by the National Heart, Lung, and Blood Institute, the National Institute on Aging, and the National Institute of Neurological Disorders and Stroke. Satizabal was supported by a New Investigator Research Grant from the Alzheimer's Association to promote diversity. Jones has reported no relevant financial relationships.
Neurology. Published online October 5, 2022. Abstract
For more Medscape Neurology news, join us on Facebook and Twitter
Credits:
Lead Image: E+/Getty Images
Image 1: UT Health
Medscape Medical News © 2022

Cite this: Higher Levels of Omega-3 Linked to Better Brain Health - Medscape - Oct 05, 2022.