Gender-affirming hormone therapy's effect on transgender patients with rheumatic disease is unclear but does not appear to modulate its course and does not need to be strictly contraindicated in most patients, according to a case series and systematic literature review.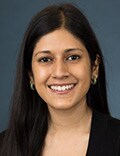 More doctors are practicing transgender medicine, yet a limited amount of information is available on rheumatic disease in transgender and gender diverse (TGGD) individuals, Kristen Mathias, MD, a rheumatology fellow at Johns Hopkins University, Baltimore, Maryland, said in her presentation of the study at The Lancet Summit: Sex and gender in rheumatology.
"This is important, as it is well known that sex hormones affect the pathogenesis and expression of autoimmune diseases," Mathias said. Knowing more about the effects of gender-affirming hormone therapy (GAHT) and gender-affirming surgery on disease activity in TGGD individuals could better inform decisions about care in this population.
Mathias and colleagues identified 7 transgender patients with rheumatic diseases from a pool of 1053 patients seen at the Los Angeles County and University of Southern California Medical Center from June 2019 through June 2021. This included five transgender males and two transgender females. They ranged in age from 13 to 52 years.
All seven were on GAHT, and its impact on disease activity was considered "possible" in 2 of the 7 patients.
In a systematic literature review, investigators found 11 studies that included 11 transgender women and 2 transgender men, ranging in age from 22 to 49 years. All the patients were on GAHT. In 12 of 13 patients, the hormones were considered possibly related to their rheumatic disease activity.
The 20 patients had diagnoses of rheumatoid arthritis, cutaneous and systemic lupus erythematosus, adult-onset Still disease, spondyloarthritis, myositis, and systemic sclerosis.
GAHT should not be a strict contraindication in these patients, based on these findings, Mathias noted. Information to clarify the effect of GAHT on rheumatic disease is sparse, however. Physicians should adopt a personalized, shared decision-making approach when consulting patients, she advised.
"During patient encounters, they should be screened for psychosocial barriers when appropriate," Mathias recommended.
Findings Could Pave Way for Larger Studies, More Data
Studies on the impact and consequences of rheumatic disease in TGGD individuals are sorely lacking, said Vagishwari Murugesan, MBBS, a clinical fellow in rheumatology at the University of Toronto, Canada.
"While this is a small study of only seven patients and no conclusive results can be drawn, studies like these can help pave the way for larger multicentric studies, which can give us more definitive data on gender-affirming hormone therapy and its consequences on rheumatic diseases," said Murugesan, who was not involved in the study.
A registry would be a great way to collaborate with other stakeholders interested in the same topic and conduct larger studies, she said. "I would recommend that not only do we screen for psychosocial barriers but also actively engage as a healthcare community in addressing how we can overcome the barriers for patients to access effective healthcare."
No external funding was obtained for the study.
The Lancet Summit: Sex and gender in rheumatology: Abstract P.14. Presented September 22, 2022.
Jennifer Lubell is a freelance medical writer in the greater Washington, DC area.
For more news, follow Medscape on Facebook, Twitter, Instagram, YouTube, and LinkedIn
Credits:
Lead image: Dreamstime
Image 1: Johns Hopkins Medicine
Medscape Medical News © 2022 WebMD, LLC

Send news tips to news@medscape.net.
Cite this: Hormones' Impact Described in Transgender Rheumatology Patients - Medscape - Sep 30, 2022.