A growing number of Americans with cardiovascular disease (CVD) have limited or uncertain access to food, results of a new study suggest.
An analysis of data from the National Health and Nutrition Examination Survey (NHANES) representing more than 300 million American adults found that, overall, 38.1% of people with cardiovascular disease were food insecure in 2017-2019.
Twenty years earlier, that rate was 16.3%.
The findings were published online Sept. 28 in JAMA Cardiology.
"What really stood out from our study is how frequent food insecurity is among people with cardiovascular disease, compared to those without cardiovascular disease," lead author, Eric J. Brandt, MD, MHS, a cardiologist at the University of Michigan Health Frankel Cardiovascular Center, Ann Arbor, told theheart.org | Medscape Cardiology.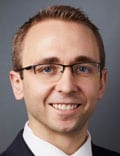 "We believe that the relationship between food insecurity and cardiovascular disease is bidirectional. Food insecurity puts people at risk for cardiovascular disease, which then makes them vulnerable to events like myocardial infarction or stroke, which in turn may make them less able to work, thereby worsening their financial situation, and increasing their vulnerability to food insecurity," Brandt said.
For the analysis, Brandt and his team used an analytic sample of 57,517 adults to represent 312 million non-institutionalized adults in the US.
Overall, 6770 individuals (11.8%) in the analytic sample reported food insecurity.
Food insecurity was more prevalent among Hispanics (n = 1938, 24.0%) and non-Hispanic Blacks (n = 1202, 18.2%), compared with non-Hispanic Asians (n = 100, 8.0%), and non-Hispanic Whites (n = 3221, 8.5%).
The prevalence of cardiovascular disease in the sample was 7.9% (n = 4527).
Hypertension was the most prevalent CVD risk factor, reported in 49.6% of the sample. This was followed by obesity in 33.2%, dyslipidemia in 30.8%, and diabetes in 11.2%.
"All cardiovascular disease and cardiometabolic diseases except coronary artery disease were more prevalent among those with food insecurity," Brandt noted.
"The results of our study are especially timely, as the White House just hosted its first conference on Hunger, Nutrition, and Health in over 50 years. Food insecurity is a focus of that conference. In the last few years, especially in relation to the pandemic, there has been expansion of some of the federal programs to prevent food insecurity. I would like to see a continued effort to solve this," he said.
Brandt added he hopes clinicians will be more cognizant of the problem of food insecurity and other social determinants of health when they see their patients.
"If someone is not going to be able to afford the food on their table, they're probably not going to pay for their medications. Recognizing these social determinants in the clinical setting and helping our patients access local resources may address the underlying factors contributing to heart disease," he said.
Uphill Battle
Johanna Contreras, MD, advanced heart failure and transplant cardiologist at the Mount Sinai Hospital, New York City, treats food insecure cardiovascular patients in her practice, and tries to educate them about good nutrition. But it is an uphill battle.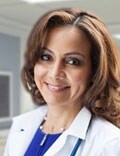 "A lot of my patients live in the South Bronx. They have hypertension, hypercholesterolemia, and there are no grocery stores where they can buy fresh vegetables. I talk to them about eating healthy. They tell me it's impossible. The stores only have pre-packaged foods. So even in the South Bronx, even though it is in New York City, it is very hard to get fresh food. And when it is available, it is very expensive," Contreras told theheart.org | Medscape Cardiology.
"Fresh pineapples can cost $8. A fast-food burger costs $3. So that is what they buy, it's what they can afford. Even the store managers don't want to stock fresh produce because it can spoil. They open stores, like Whole Foods, but in the more affluent neighborhoods. They should open one in poor neighborhoods," she said.
Contreras says she spends much of her time educating her patients about good nutrition. She asks them to keep a food diary and analyses the results at each visit.
"I look at what they eat, and I try to see how I can use this information in a good way. I advise them to use frozen foods, and avoid canned, because it is a lot healthier. I am pragmatic, because I know that if I tell my patients to eat salmon, for example, they aren't going to be able to afford it, if they can even access it."
She also informs them about relatively healthy fast-food choices.
"I tell them to order 100% fruit juice, water, or milk when they go to McDonalds or other fast-food places. So I think this study is very important. Food insecurity is a very important component of cardiovascular disease, and unfortunately, minority communities are where this occurs."
Brandt and Contreras report no relevant financial relationships.
JAMA Cardiol. Published online Sept. 28. Full Text.
For more news, follow Medscape on Facebook, Twitter, Instagram, and YouTube.
Credits:
Lead image: E+/Getty Images
Image 1: Robert A Lisak (credit embedded with the image)
Image 2: Mount Sinai Hospital, NY
Medscape Medical News © 2022

Cite this: Food Insecurity a Growing Problem for Many With CVD - Medscape - Sep 29, 2022.