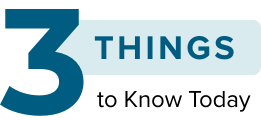 The Future of Epidemics
It seems like one epidemic after another is in the news these days. But are there really more of them? Short answer: yes.
Emerging, reemerging diseases: Some diseases have appeared in recent years for the first time; some are old ones that are resurging. New vectors include SARS-CoV-1, SARS-CoV-2, and H1N1. Transmitted from animals to humans, these viruses initially appear in populations in which there is no specific immunity. Other risks come from viruses that caused epidemics in the past and that are reemerging — either owing to transmission between humans, from animals to humans, or even from vaccine strains to humans.
Increasing risk? Yes, as the WHO has confirmed. Expanding human populations, habitat overlap, climate change, and other factors are all possible causes for the increase.
Preventive actions: Organizations are now calling for the One Health approach, which seeks to protect human and animal health via a global and transdisciplinary strategy involving interconnections of humans, animals, and their shared environment.




New Tool May Predict Mortality Risk for Older Adults With Dementia
A new prognosis prediction model may help clinicians accurately predict death among older adults with dementia. Millions of Americans have Alzheimer's disease or another form of dementia. The median survival time from age at diagnosis ranges widely, from 3.3 to 11.7 years; that's where the model comes in.
Survival predictions: The ability to better predict which patients are more likely to survive longer with dementia could help with financial planning, clinical choices, the use of long-term care, and other decisions. For example, some interventions have immediate risks and delayed benefits, which might only make sense if a patient can expect to live a certain amount of time. Life expectancy can help differentiate between patients likely to benefit from or be harmed by those interventions.
Clinician challenge: The model predicted with 75% accuracy in a test situation. Communicating to patients and caregivers the usefulness of such models, which aren't very precise, can be a challenge for clinicians.




Physician Burnout Is Reaching Critical Levels
A 10-year survey has shown that burnout rates among doctors in the United States have risen to alarming levels. 63% of physicians surveyed reported at least one symptom of burnout at the end of 2021 and the beginning of 2022, an increase from 44% in 2017 and 46% in 2011. Only 30% felt satisfied with their work-life balance compared with 43% 5 years earlier.
Even compared with the early stages of the pandemic, the numbers have gotten worse.
Physical consequences: Emotional burnout among physicians has physical consequences for them — it's tied to substance abuse and suicidal thoughts — and for patients; medical errors increase and patient outcomes worsen.
Major causes: A number of factors are to blame: Some doctors are exhausted from treating the pandemic itself, but research shows that that burnout can spread locally. And some doctors point to political developments as factors, naming the politicization of science, labor shortages, and the harassment of healthcare workers.
For more news, follow Medscape on Facebook, Twitter, Instagram, and YouTube
© 2022 WebMD, LLC

Send comments and news tips to news@medscape.net.
Cite this: The Future of Epidemics; A New Dementia Prognosis Tool; Physician Burnout Is Reaching Alarming Levels - Medscape - Sep 30, 2022.