People increased risk for syphilis — including asymptomatic, nonpregnant adolescents and adults who have ever been sexually active and are at high risk for the disease — should be screened for it, according to a reaffirmation by the United States Preventive Services Task Force (USPSTF) of its 2016 recommendation of syphilis screening for people at increased risk for infection.
"Using a reaffirmation process, the USPSTF concludes with high certainty that there is a substantial net benefit of screening for syphilis infection in nonpregnant persons who are at increased risk for infection," the authors, led by Carol M. Mangione, MD, MSPH, of the David Geffen School of Medicine at the University of California, Los Angeles, write this week in JAMA.
Reported cases in the United States of primary and secondary syphilis — a sexually transmitted infection (STI) caused by the bacterium Treponema pallidum that can damage the brain, nerves, eyes, and cardiovascular system if left untreated — increased from a low of 2.1 cases per 100,000 people in 2000 and 2001 to 11.9 cases per 100,000 in 2019, the authors report. In 2019, men accounted for 83% of all primary and secondary syphilis cases, and men who have sex with men (MSM) accounted for 57% of all primary and secondary syphilis cases in men. Screening and follow-up treatment can cure syphilis and prevent complications.
To help them evaluate the effectiveness and safety of screening, the USPSTF authors reviewed the literature and visually displayed key questions and linkages to interventions and outcomes, according to Michelle L. Henninger, PhD, Sarah I. Bean, MPH, and Jennifer S. Lin, MD, MCR, of the Kaiser Permanente Evidence-based Practice Center in Portland, Oregon, in a related evidence report of the post-2016 recommendation data
Reaffirming its 2016 recommendation, the USPSTF now advises clinicians to:
Assess risk: Clinicians should know how common syphilis is in their community and assess their patient's individual risk.

Risk for syphilis is higher in MSM, people with HIV infection or other sexually transmitted infections, and those who use illicit drugs, or who have a history of incarceration, sex work, or military service.
Screen and confirm by testing:

Traditional screening algorithm: Start with a nontreponemal test such as Venereal Disease Research Laboratory [VDRL] or rapid plasma reagin [RPR]. If positive, confirm result with a treponemal antibody detection test, such as T pallidum particle agglutination [TP-PA].

Reverse sequence algorithm: Screen with an initial automated treponemal test such as enzyme-linked or chemiluminescence immunoassay. If positive, confirm result with a nontreponemal test.
Consider screening interval:

Evidence on optimal screening intervals is limited for the general population, but MSM and people with HIV may benefit from screening yearly or every 3-6 months if they remain at high risk.
The authors acknowledge that primary and secondary syphilis rates are higher in Blacks, Hispanics, Native Americans/Alaska Native, and Native Hawaiians/Pacific Islanders, and that the disparities are primarily driven by social determinants of health including differences in income, education, and access to coverage and care.
They add that differences in sexual networks also play a role in disparities and that sexually active people in communities with higher STI rates may be more likely to become infected.
More Testing, Treatment, and Research Are Needed
Four experts welcomed the reaffirmation.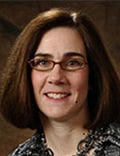 "It is important and necessary that the task force has chosen to reaffirm their syphilis screening recommendations, given the continued increase in sexually transmitted infections in the US since the 2016 published recommendations," Judith A. O'Donnell, MD, director of the Department of Infection Prevention and Control at Penn Presbyterian Medical Center in Philadelphia, told Medscape Medical News.
"Awareness of the ongoing incidence, understanding of the importance of screening in interrupting transmission, and getting people diagnosed and treated before serious complications are key," she added.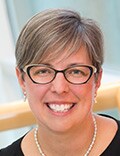 Heidi Gullett, MD, MPH, associate director of the Center for Community Health Integration at Case Western Reserve University School of Medicine in Cleveland, Ohio, said, "The reaffirmation document authors demonstrated a comprehensive review of high-quality studies and epidemiologic data.
"Primary care clinicians rely on USPSTF recommendations to help prioritize evidence-based prevention in practice, so this reaffirmation is a critical step to remind us of the importance of regularly assessing risk and screening with a readily available screening test in the office," she added.
Testing during office visits is not easy, Gullett said, because of competing priorities, stigma associated with STIs, and testing and treatment costs.
"Under the Affordable Care Act, USPSTF screening recommendations are supposed to be covered without cost sharing by patients. This should be the case for syphilis screening," Gullett pointed out. "Patients are often reluctant to do screening because of cost."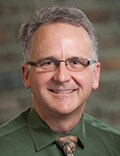 Michael Anthony Moody, MD, director of the Collaborative Influenza Vaccine Innovation Center (CIVIC) at Duke University School of Medicine in Durham, North Carolina, said that the true incidence and prevalence of syphilis is unknown.
"The more we test, the more accurate our data will be," he said.
"Syphilis can hide in plain sight, has symptoms that mimic many other diseases, and is usually not diagnosed," he added. "Reaffirming that testing for syphilis is important reminds providers that this is a key test for their patient's health."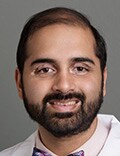 Aniruddha Hazra, MD, medical director of the University of Chicago Medicine Sexual Wellness Clinic, noted that the United States is in a syphilis epidemic.
"Screening asymptomatic people at risk for syphilis is important, but without comprehensive education and training of primary care providers on how to address STIs and sexual health, these recommendations fall flat," he said.
In an accompanying editorial, Susan Tuddenham, MD, MPH; and Khalil G. Ghanem, MD, PhD, of Johns Hopkins University School of Medicine in Baltimore, Maryland, urge that funding to develop novel syphilis diagnostics be prioritized, "just as there has been for development of syphilis vaccines, which are still many years from becoming a reality."
"Relying on emerging biomedical prevention interventions that hold promise, such as doxycycline postexposure prophylaxis, without concomitant robust screening strategies will not lead to syphilis control. Failure to modernize screening strategies for syphilis will also mean failure to control this infection," they caution.
USPSTF Recommendation Statement:
USPSTF website
JAMA September 27, 2022.
Evidence Report
Editorial
The authors of the recommendation statement and the evidence report, as well as O'Donnell, Gullett, Moody, and Hazra, who were not involved in the study, reported no relevant financial relationships. Editorial author Tuddenham reports financial relationships with the pharmaceutical and publishing industries. Ghanem reports financial relationships with the publishing industry. The research was federally funded. All experts commented by email.
For more news, follow Medscape on Facebook, Twitter, Instagram, YouTube, and LinkedIn
Credit:
Lead image: Science Photo Library/Getty Images
Image 1: Penn Medicine

Image 2: Daniel Milner

Image 3: Duke Health
Image 4: The University of Chicago
Medscape Medical News © 2022 WebMD, LLC

Send news tips to news@medscape.net.
Cite this: USPSTF: Screen At-Risk, Nonpregnant People for Syphilis - Medscape - Sep 28, 2022.