Female physicians received lower financial compensation from drug and medical device companies than their male counterparts, and gender payment disparities further widened from 2013 to 2019, according to a study published today in JAMA Surgery.
The cross-sectional analysis was conducted by faculty from the University of California and Weill Cornell Medicine surgery departments. Researchers used publicly reported data from the Open Payments database to identify the 15 highest-grossing medical supply companies and the total compensation each paid to physicians.
Some top companies included Medtronic, Fresenius, Abbott, Stryker, and Novartis. Compensation was calculated using only general payments, such as gifts, royalties, travel and lodging expenses, and consulting and speaking fees. Physicians were excluded if a substantial proportion of their compensation resulted from an ownership interest.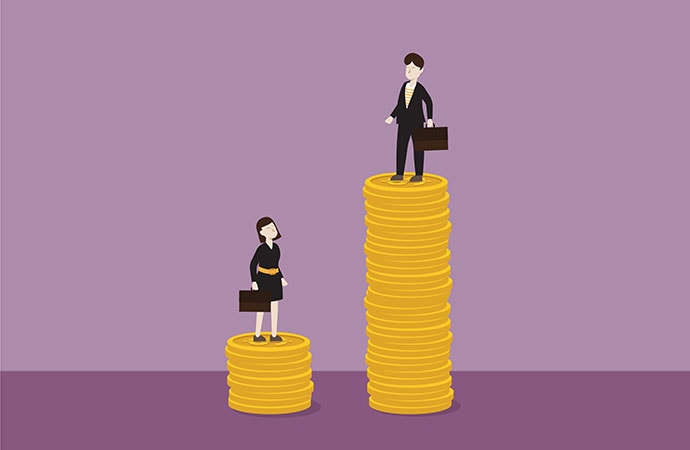 Of the 1050 payments made by the companies during the 6-year period January 2013 to January 2019, just 3.1% of the highest earners were women. On average, female physicians were paid $41,320, whereas male physicians were paid $1,226,377. The difference in median compensation between female and male physicians grew from $54,343 in 2013 to $166,778 in 2019.
Male gender was significantly associated with higher payments after adjusting for academic rank, specialty, and the number of articles published.
Mehraneh Jafari, MD, director of clinical research in the department of surgery at Weill Cornell Medicine and a researcher in the study, told Medscape Medical News the results were "staggering."
"I did not expect such low rates of women as top earners and the huge payment gap," she said. "To find a top [female] earner in companies, we had to look at 79 men, on average. This is the reality that women professionals live, and it is important to show [disparities] other than salary."
Besides compensation, females who are not engaged in the "industry-physician relationship" miss out on "networking opportunities and connections that could lead to opportunities for mentorship, access to research, and career advancement," said the study.
Gender Bias Remains Across the Board
Female physicians have long reported earning less than their male peers. The JAMA study found that men had higher median compensation across all specialties, even in female-predominant specialties like pediatrics and obstetrics and gynecology. For example, male ob/gyns received industry payouts three times higher than female ob/gyns, even though, according to the study, women comprise more than 60% of all ob/gyns.
The most substantial payment disparity was in orthopedic surgery, with males receiving a median general payment of $1,752,573 and women receiving $24,387. Other male-dominated fields, like urology and neurosurgery, also had significant payment gaps.
In specialties with a higher female-to-male ratio, females were still compensated less than men. Of the 81 top-earning general surgeons, 44 were female and 37 were male. However, male general surgeons received 12.5 times higher median general payments than their female counterparts (men $82,678, women $6504).
Compensation disparities also affect academic medicine. The study found that female academic physicians who were professors earned 6.6 times less than male colleagues who were professors — and women were more likely to be associate or assistant professors whereas men were more likely to hold full professor positions.
Jafari says these results align with a 2016 study in which researchers could not account for a 39% pay gap between male and female academic physicians, even after controlling for multiple factors, including faculty rank, age, years of experience, specialty, NIH funding, clinical trial participation, publication count, and Medicare reimbursements.
"Putting the burdens of inequity on women has allowed this to continue," says Jafari. "[Women] are just not asked to the table, and excuses such as parenthood need to stop being part of the conversation. Men have children too."
While Jafari says additional studies are needed to determine the cause of ongoing pay disparities, now is the time to "fix the system" as more than half of US medical students and one third of physicians are female.
JAMA Surgery. Published September 28, 2022. Abstract
Steph Weber is a Midwest-based freelance journalist specializing in healthcare and law.
For more news, follow Medscape on Facebook, Twitter, Instagram, YouTube, and LinkedIn
Credits:
Images: DigitalVision Vectors/Getty Images
Medscape Medical News © 2022 WebMD, LLC

Send news tips to news@medscape.net.
Cite this: Female Physicians Rarely Earn Highest Drug, Medical Device Payouts: Study - Medscape - Sep 28, 2022.