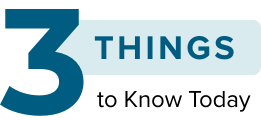 Why Patients Prefer Same-Sex Doctors
Research suggests that men and women are both more likely to ask for a primary care physician of the same gender.Why? A bad experience with a physician of the opposite gender, a patient's comfort level, a religious belief, or outright bias can lead to the preference. Knowing the reason a patient seeks a physician of the same gender can also help providers determine how to respond.
Two-way street: Physicians similarly may prefer to deal with patients of the same gender. Some 57% of female physicians and 19% of male physicians have seen patients show gender discrimination, according to a survey, Medscape Physicians' Views on Gender Discrimination Issues Report 2022: Strong Emotions, Contrary Opinions.
Therapeutic alliance: "It's important for there to be a therapeutic alliance between patients and their doctors," said Arghavan Salles, clinical associate professor and special advisor for diversity, equity, and inclusion programs at Stanford University. "To the extent it is possible, it is likely beneficial for all involved to try to support such requests."




Less Data Affects COVID-19 Tracking
A lack of reliable data about current COVID-19 infections has led reporting agencies to scale back their efforts. More people now use home COVID-19 tests, whose results are not reported to the government, and official reported cases have fallen rapidly.
Retooled tracking: Johns Hopkins University and the University of Washington's Institute for Health Metrics and Evaluation have retooled their tracking of COVID-19 tests, cases, and more. For example, Johns Hopkins updates its numbers and projections once a day, 7 days a week, instead of previously updating once an hour.
Why it matters: "Undercounting is bad because it does not give us a handle on the status of the pandemic and magnitude of spread or potential harm," said Eric Topol, director of Scripps Research Translational Institute and editor-in-chief of Medscape.




New Biomarker Explains Why Fentanyl Can Be Lethal
Fentanyl can cause breathing to stop minutes before distress is evident, new research shows.
Fentanyl depresses breathing about 4 minutes before distress symptoms are clear and at a dose that is 1700 times lower than that needed for sedation, according to a study published in PNAS Nexus.
Unique EEG: Researchers identified a unique EEG signature produced by fentanyl, the first known biomarker of an opiate's effect on the brain.
The takeaway: "This makes it clear that no amount of fentanyl is safe outside of a clinical setting," said Patrick Purdon, chair of anesthesia innovation and bioengineering at Massachusetts General Hospital and an associate professor of anesthesia at Harvard Medical School.
For more news, follow Medscape on Facebook, Twitter, Instagram, and YouTube
© 2022 WebMD, LLC

Send comments and news tips to news@medscape.net.
Cite this: Why Patients Prefer Same-Sex Doctors; Less Data Affects COVID-19 Tracking; and New Biomarker Explains Fentanyl Lethality - Medscape - Sep 27, 2022.