An athletic coach stands in front of a packed gym full of high school students.
"Don't have sex," he instructs, "because you will get pregnant and die. Don't have sex in the missionary position. Don't have sex standing up. Just don't do it, promise? Okay, everybody take some rubbers."
Sad to say, this scene from the 2004 movie Mean Girls bears a striking resemblance to the actual sex education courses taught in schools across the US today. In fact, things may have gotten measurably worse.
National data recently published by the Guttmacher Institute showed that adolescents were less likely to receive adequate sex education from 2015–2019 than they were in 1995. Only half of kids aged 15–19 received sex education that met minimum standards recommended by the US Department of Health and Human Services, and fewer than half were given this information before having sex for the first time. With such a vast learning gap, it is no surprise that the US has some of the highest rates of teenage pregnancy and sexually transmitted infections (STIs) in the developed world.
Concerned and motivated by this need for sex education, physicians and other medical professionals are stepping in to fill the void, offering sexual health information through a range of methods to students of all ages (some a lot older than one may think). It is a calling that takes them outside their hospitals and exam rooms into workshops and through educational materials, video, and social media content created from scratch.
"The fact that we're able to go in and provide factual, scientific, important information that can affect the trajectory of someone's life is powerful," says Julia Rossen, part of a contingent of Brown University med students who now teach sex ed as an elective.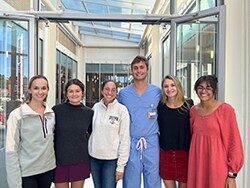 Their goals are not just about protecting health. Many are also teaching about other topics commonly ignored in sex education classes, such as consent, pleasure, LGBTQ+ identities, and cultural competence. There is a mutually beneficial relationship, they say, between their sex education work and their medical practice.
Changing the Status Quo
A jumble of state laws govern how and when schools should offer sex education courses. Individual school districts often make the final decisions about their content, creating even more inconsistent standards. Only 29 states and the District of Columbia mandate sex education, and 13 of those do not require that it be medically accurate. Abstinence-only education, which has been shown to be ineffective, is exclusively taught in 16 states.
Without formal instruction, many young people must learn about sex from family members, who may be unwilling, or they may share knowledge between themselves, which is often incorrect, or navigate the limitless information and misinformation available on the internet.
The consequences of this were apparent to several medical students at the Warren Alpert Medical School of Brown University, in Providence, Rhode Island, in 2013. At the time, the rate of teenage pregnancy across Rhode Island was 1 in 100, but in the small city of Central Falls, it was 1 in 25. Aiming to improve this, the group created a comprehensive sex education program for a Central Falls middle school that was taught by medical student volunteers.
The Sex Ed by Brown Med program continues today. It consists of eight in-person sessions. Topics include anatomy, contraception, STIs, sexual decision-making, consent, sexual violence, and sexual and gender identity. Through this program, as well as other factors, the Central Falls teenage pregnancy rate declined to 1.6 in 100 from 2016–2020, according to the Rhode Island Department of Health.
"Historically, sexual education has been politicized," says Rossen, one of the current program leaders. "It's been at the discretion of a lot of different factors that aren't under the control of the communities that are actually receiving the education."
Among seventh graders, the teachers say they encounter different levels of maturity. But they feel that the kids are more receptive and open with younger adults who, like them, are still students. Some volunteers recall the flaws in their own sex education, particularly regarding topics such as consent and gender and sexual identity, and they believe middle school is the time to begin the sexual health conversation. "By the time you're talking to college-age students, it's pretty much too late," says another group leader, Benjamin Stone.
Stone feels that practicing having these often-awkward discussions enhances their clinical skills as physicians. "Sex and sexual history are part of the comprehensive medical interview," Stone says. "People want to have these conversations, and they're looking for someone to open the door. The kids are excited that we're opening that door for them. And I think patients feel the same way."
Conquering Social Media
Opening the door has been more like releasing a floodgate for Danielle Jones, MD, an ob-gyn physician who is originally from Texas but who moved to New Zealand in 2021. Known on social media as "Mama Doctor Jones," she has garnered more than 3 million followers across YouTube, TikTok, Twitter, Instagram, and Facebook. Jones produces short, friendly, entertaining videos on a range of reproductive health and sex education topics. They appeal to an adolescent audience hungry for a trustworthy voice on issues such as, "5 'Strange' Things Your Vagina Does That Are NORMAL," and "Condom Broke...Now What?"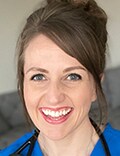 Jones uses her platform to debunk some of the misleading and inaccurate sexual health information being taught in classrooms, by other social media influencers, and that is found on the internet in general. Her no-nonsense-style videos call out such myths as being unable to pee with a tampon in, Plan B emergency contraception causing abortions, and COVID-19 vaccines damaging fertility.
"The way sex ed is done in the US in most places is continuing the taboo by making it a one-time discussion or health class," says Jones, "particularly if boys and girls are separated. That doesn't further communication between people or foster an environment where it's okay to discuss your body and puberty and changes in sexual health in general. And if you can't talk about it in educational spaces, you're certainly not going to be comfortable talking about that in a one-on-one situation with another 16-year-old."
Taking on other taboos, Jones has been outspoken about abortion and the consequences of the recent Supreme Court decision, both as an ethical issue and a medical one that endangers lives. Raised in a deeply religious family, Jones says she was indoctrinated with antiabortion views, and it took time for her thinking to evolve "from a scientific and humanistic standpoint." While working in a Texas private practice, Jones describes being unable to mention abortion online because of fear of losing her patients and for her own safety.
Now free of those constraints, Jones feels that her videos can be important resources for teachers who may have little health training. And she is enthusiastic about the complementary relationship between her social media work and her clinical practice. "There are conversations I have all the time in the clinic where patients tell me, 'Nobody's ever really had this conversation in this way with me. Thank you for explaining that,' " says Jones. "And then I think, 'Well, now I'll have it with a hundred thousand other people too.'"
Promoting Pleasure
While not an ob-gyn, discussing sexuality with patients has become a focus for Evelin Dacker, MD, a family physician in Salem, Oregon. Dacker is certified in functional medicine, which takes a holistic and integrative approach. During her training she had a sudden realization: Sexuality had not been discussed at any point during her medical education.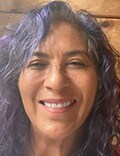 "I recognized that this was a huge gap in how we deal with a person as a human," Dacker explains. "Since sexuality plays a role in so many aspects of our humanness, not just having sex."
Dacker believes in rethinking sexuality as a fundamental part of overall health, as vital as nutrition or blood pressure. Outside her medical practice, she teaches classes and workshops on sexual health and sex positivity for young adults and other physicians. She has also developed an educational framework for sexual health topics. Dacker says she frequently confronts the idea that sexuality is only about engaging with another person. She disagrees. Using food as a metaphor, she argues that just as the pleasure of eating something is purely for oneself, sexuality belongs to the individual.
Sexuality can also be a tool for pleasure, which Dacker believes plays an essential role in physical health. "Pleasure is a medicine," Dacker says. "I actually prescribe self-pleasure practices to my patients, so they can start owning it within themselves. Make sure you get 7 to 8 hours of sleep, do some breathing exercises to help bring down your stress, and do self-pleasure so that you can integrate into your body better." She says the impact of prioritizing one's own desires, needs, and boundaries can transform how people view their sexuality. Her adult students frequently ask, "Why wasn't I taught this as a teenager?"
Speaking of Adult Students ― An Older Generation Learns New Tricks
While the teen cohort is usually the focus, the lack of sex education in previous decades ― and the way sexual culture has evolved in that time ― have an impact on older groups. Among US adults aged 55 and older, the rate of STIs has more than doubled in the past 10 years, according to the Centers for Disease Control and Prevention. While the majority of STI cases still occur among teenagers and young adults, the consistent increase in STIs among older persons is cause for concern among physicians and researchers.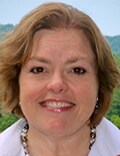 The issue worries Shannon Dowler, MD, a family physician in western North Carolina and chief medical officer for North Carolina Medicaid. Dowler, who has practiced in an STI clinic throughout her career, began seeing more and more older adults with chlamydia, herpes, and other STIs. Dowler cites several factors behind the rise, including the growing retirement community population, the availability of pharmaceuticals for sexual dysfunction, and the "hook-up culture" that is active on dating apps, which research shows are regularly used by more than a third of adults older than 55.
Dowler also sees a lack of communication about sexual health between physicians and their older patients. "Older adults are more likely to be in relationship with their physician outside the exam room, especially if they're in a small community," Dowler says. "Sometimes they aren't as comfortable sharing what their risks are. But we are guilty in medicine all the time of not asking. We assume someone's older so they're not having sex anymore. But, in fact, they are, and we're not taking the time to say, 'Let's talk about your sex life. Are you at risk for anything? Are you having any difficulties with sex?' We tend to avoid it as a healthcare culture."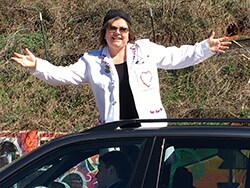 In contrast, Dowler says she talks about sexual health with anyone who will listen. She teaches classes in private schools and universities and for church youth groups and other physicians. She often finds that public schools are not interested, which she attributes to fear of her discussing things "outside the rule book."
Dowler takes creative approaches. In 2017, she released a hip-hop video, "STD's Never Get Old," in which she raps about safe sex for older adults. Her video went viral, was mentioned by several news outlets, and received over 50,000 views on YouTube. Dowler's latest project is a book, Never Too Late: Your Guide to Safer Sex after 60, which is scheduled for publication on Valentine's Day, 2023.
"It's sex ed for seniors," she explains. "It's that gym class that some people got ― I won't say everyone got ― in high school. This is the version for older adults who didn't get that. There are new infections now that didn't exist when they had sex education, if they had sex education."
A Big Subject Requires a Big Mission
For others in the sex education field, physicians are allies in their fight against agendas designed to obstruct or erode sex education. Alison Macklin, director of policy and advocacy at SIECUS: Sex Ed for Social Change, formerly the Sexuality Information and Education Council of the United States, sees this struggle playing out in school boards and state legislatures across the country. For every comprehensive sex education bill passed or school district victory, there is yet another blocked proposal or restrictive law somewhere else.
Macklin urges doctors to get more involved locally and to expand their knowledge of sexual health issues by reaching out to organizations such as Planned Parenthood and to be "hyper vigilant" in their own communities.
"Doctors are trusted. People really respect what they have to say," Macklin says. "And this is an important time for them to speak up."
For more news, follow Medscape on Facebook, Twitter, Instagram, and YouTube.
Credits:
Lead image: The Image Bank/Getty Images
Image 1: Brown University
Image 2: Dr Danielle Jones
Image 3: Dr Evelin Dacker
Images 4 & 5: Dr Margaret Brown
Medscape Medical News © 2022 

Cite this: Dr Birds-n-Bees: How Physicians Are Taking Up the Sex Ed Slack - Medscape - Sep 23, 2022.