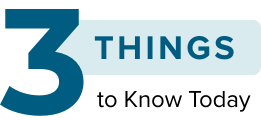 Risks Arise When Physicians Befriend Patients
Physicians sometimes befriend patients, socialize with them, and become close. But professionals caution that such relationships raise ethical issues and could affect patient care.
Friendships between physicians and patients are not unusual: 29% of 1600 physician respondents to Medscape's 2022 Physician Friendships: The Joys and Challenges survey said that they make friends with patients.
Frowning on friendship: Officially, no laws prohibit physician-patient friendships. But most medical associations frown on them; the American College of Physicians said that physicians should "usually not enter into the dual relationship of physician-family member or physician-friend."
Unintentional harm: "Your primary obligation is to do no harm," said Margaret R. McLean, PhD, a senior fellow at the Markkula Center for Applied Ethics at Santa Clara University in California: "If you're friends with a patient, it can lead to unintentional harm, and that concerns me."
Ethical boundaries: Draw strong ethical lines with friends who are patients and be careful with the potential power disparity in a doctor-patient relationship, said Gregory Hood, MD, a general practitioner in Lexington, Kentucky.




Nurses Staff New Primary Care
A chain of primary care clinics in Minneapolis, Minnesota, is staffing only nurse practitioners in a first-of-its-kind business. The Good Clinic offers patients 40-minute exams compared with 10- to 15-minute appointments typically allotted in physician-staffed clinics. It also offers a 1-day wait time instead of the usual 2 weeks.
Mitesco Inc owns the chain of six primary care clinics, which aim to address the shortage of primary care physicians that results in longer wait times, delayed care, and shorter patient visits.
Nurses on the rise: Good Clinic is ahead of the curve. In 2021, the US Bureau of Labor Statistics in predicted a 40% increase in the number of nurse practioners in the next 10 years.
Full authority: Some 26 states and the District of Columbia now give nurse practioners full-practice authority, according to the American Association of Nurse Practitioners.
PCP shortage: The Association of American Medical Colleges predicted a shortage of between 37,800 and 124,000 primary care physicians in the next 12 years.




Physicians Fill Sex Education Gap
Sex education in schools is on the decline, leading some physicians to pick up the slack. Adolescents were less likely to receive adequate sex education from 2015 to 2019 than they were in 1995, according to the Guttmacher Institute.
Only half of young people aged 15-19 years received sex education that met minimum standards recommended by the US Department of Health and Human Services. As a result, the US has some of the highest rates of teenage pregnancy and sexually transmitted infections in the developed world.
Docs step into the breach: Physicians and others offer sexual health information to students of all ages, going outside hospitals and exam rooms into workshops and providing original educational materials, video, and social media content.
Above and beyond: Many also teach about issues ignored in traditional sex education classes, such as consent, pleasure, LGBTQ+ identities, and cultural competence.
For more news, follow Medscape on Facebook, Twitter, Instagram, and YouTube
© 2022 WebMD, LLC

Send comments and news tips to news@medscape.net.
Cite this: Risks Arise When Doctors Befriend Patients; Nurses Staff New Primary Care; and Physicians Fill Sex Education Gap - Medscape - Sep 26, 2022.