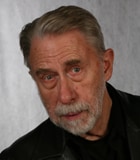 Approximately 1.9 million Americans are diagnosed with a potentially lethal cancer each year. That number is in addition to the approximately 3 million who are diagnosed with basal and squamous cell cancers, the vast majority of whom survive.
Approximately 600,000 Americans experience progression of a potentially lethal cancer to beyond standard of curative care each year. About 280,000 are female and 315,000 are male.
Lung cancer kills more American women (about 60,000 each year) than any other malignancy. Breast cancer is second, killing about 43,000; colorectal is third, killing about 25,000 women, and pancreatic cancer is fourth at 24,000.
Among gynecologic cancers, that of the uterine cervix was once the major killer, but widespread efforts at prevention (vaccination against human papillomavirus) and detection (Pap smears, with early therapy) have lowered that number to about 4000 American women per year. Meanwhile, ovarian cancer will kill about 13,000 and cancer of the body of the uterus will kill another 13,000 American women each year.
Once the cancer has advanced beyond standard of curative care, what more is there to do? Not too many years ago, the answer was repeated rounds of toxic chemotherapy (often futile and with many adverse effects), palliative care, and then hospice.
In the past 15 years or so, the era of genomic knowledge about cancer, molecular testing, precision oncology, and immunotherapy has grown to provide many scientifically valid therapeutic interventions that can offer real (not false) hope for improved quality and length of useful life for many patients with advanced cancer. When faced with a particularly vexing therapeutic challenge, many patients will ask: "Doctor, if you were me, what would you do?"
My blog, Curious Dr. George (CDG), is published regularly at the nonprofit 501(c)(3) organization Cancer Commons and is archived at www.lundberginstitute.org. CDG is hosting a series of questions and answers titled, "How Would an Expert Manage His/Her Own (Hypothetical) Advanced Cancer?" The available topics are open-access; no registration is required:
I hope this information is helpful for you and your patients.
George Lundberg, MD, is contributing editor at Cancer Commons , president of the Lundberg Institute, executive advisor at Cureus, and a clinical professor of pathology at Northwestern University. Previously, he served as editor-in-chief of JAMA (including 10 specialty journals), American Medical News, and Medscape.
Follow Medscape on Facebook, Twitter, Instagram, and YouTube
Credits:
Lead image: Tetra Images/Getty Images
Medscape Internal Medicine © 2022 WebMD, LLC

Any views expressed above are the author's own and do not necessarily reflect the views of WebMD or Medscape.
Cite this: George D. Lundberg. How an Expert Would Manage Her Own Advanced Gynecologic Cancer - Medscape - Sep 23, 2022.