A new guideline aims to help primary care doctors differentiate pollen food syndrome (PFS) — a cross-reactive allergic reaction to certain raw, but not cooked, plant foods — from other food allergies.
The guideline from the British Society of Allergy and Clinical Immunology (BSACI) focuses on birch tree pollen, the major sensitizing PFS allergen in Northern Europe. Providers may be able to diagnose PFS related to birch pollen from clinical history alone, including the foods involved and the rapidity of symptom onset, write lead author Isabel J. Skypala, PhD, RD, of Imperial College London, and her colleagues.
The new BSACI guideline for diagnosis and management of PFS is published in Clinical & Experimental Allergy.
PFS Is Common and Increasingly Prevalent
PFS — also called oral allergy syndrome and pollen food allergy syndrome — is common and increasingly prevalent. PFS can begin at any age but usually starts in pollen-sensitized school-age children and adults with seasonal allergic rhinitis.
Symptoms From Similar Proteins in Food
Mild to moderate allergic symptoms develop quickly when people sensitized to birch pollen eat raw plant foods that contain proteins similar to those in the pollen, such as pathogenesis-related protein PR-10. The allergens are broken down by cooking or processing.
Symptoms usually occur immediately or within 15 minutes of eating. Patients may have tingling; itching or soreness in the mouth, throat, or ears; mild lip and oral mucosa angioedema; itchy hands, sneezing, or eye symptoms; tongue or pharynx angioedema; perioral rash; cough; abdominal pain; nausea; and worsening of eczema. In children, itch and rash may predominate.
Triggers Depend on Pollen Type
PFS triggers vary depending on a person's pollen sensitization, which is affected by their geographic area and local dietary habits. In the United Kingdom, almost 70% of birch-allergic adults and more than 40% of birch-allergic children have PFS, the authors write.
Typical triggers include eating apples, stone fruits, kiwis, carrots, celery, hazelnuts, almonds, walnuts, soymilk, and peanuts, as well as peeling potatoes or other root vegetables. Freshly prepared vegetable or fruit smoothies or juices, celery, soymilk, raw nuts, large quantities of roasted nuts, and concentrated nut products can cause more severe reactions.
Diagnostic Clinical History
If a patient answers yes to these questions, they almost certainly have PFS, the authors write:
Are symptoms caused by raw fruits, nuts, carrots, or celery?

Are the same trigger foods tolerated when they're cooked well or roasted?

Do symptoms come immediately or within a few minutes of eating?

Do symptoms occur in the oropharynx and include tingling, itching, or swelling?

Does the patient have seasonal allergic rhinitis or sensitization to pollen?
Testing Needed for Some Cases
Allergy tests may be needed for people who report atypical or severe reactions or who also react to cooked or processed plant foods, such as roasted nuts, nuts in foods, fruits or vegetables in juices and smoothies, and soy products other than milk. Tests may also be needed for people who react to foods that are not linked with PFS, such as cashews, pistachios, macadamias, sesame seeds, beans, lentils, and chickpeas.
Whether PFS reactions also occur to roasted hazelnuts, almonds, walnuts, Brazil nuts, or peanuts, either alone or in composite foods such as chocolates, spreads, desserts, and snacks, is unclear.
An oral food challenge to confirm PFS is needed only if the history and diagnostic tests are inconclusive or if the patient is avoiding multiple foods.
Dietary Management
PFS is managed by excluding known trigger foods. This becomes challenging for patients with preexisting food allergies and for vegetarians and vegans.
Personalized dietary advice is needed to avoid nutritional imbalance, minimize anxiety and unnecessary food restrictions, and improve quality of life. Reactions after accidental exposure often resolve without medication, and if antihistamines are needed, they rarely require self-injectable devices.
Guideline Helpful Beyond the UK and Birch Pollen
Allyson S. Larkin, MD, associate professor of pediatrics at the University of Pittsburgh School of Medicine, told Medscape Medical News in an email that the guideline summarizes in great detail the pathophysiology behind PFS and highlights how component testing may help diagnose patients and manage the condition.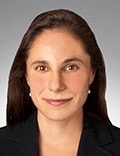 "Patients worry very much about the progression and severity of allergic reactions," said Larkin, who was not involved in the guideline development.
"As the authors note, recognizing the nutritional consequences of dietary restrictions is important, and nutrition consults and suitable alternative suggestions are very helpful for these patients, especially for those with food allergy or who are vegetarian or vegan."
Jill A. Poole, MD, professor of medicine and chief of the Division of Allergy and Immunology at the University of Nebraska College of Medicine in Omaha, noted that PFS, although common, is underrecognized by the public and by healthcare providers.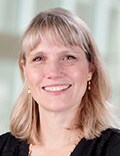 "People are not allergic to the specific food, but they are allergic to a seasonal allergen, such as birch tree, that cross-reacts with the food protein, which is typically changed with cooking," she explained in an email.
"This differs from reactions by those who have moderate to severe allergic food-specific reactions that may include systemic reactions like anaphylaxis from eating certain foods," she said.
"Importantly, the number of cross-reacting foods with seasonal pollens continues to grow, and the extent of testing has expanded in recent years," advised Poole, who also was not involved in the guideline development.
The authors recommend further related research into food immunotherapy and other novel PFS treatments. They also want to raise awareness of factors affecting PFS prevalence, such as increased spread and allergenicity of pollen due to climate change, pollution, the global consumption of previously local traditional foods, and the increase in vegetarian and vegan diets.
The authors, Larkin, and Poole report no relevant financial relationships involving this guideline. The guideline was not funded.
Clinical & Experimental Allergy. Published online August 17, 2022. Full text
For more news, follow Medscape on Facebook, Twitter, Instagram, and YouTube
Credits:
Lead image: Irina Kardasheva/Dreamstime
Image 1: University of Pittsburgh School of Medicine
Image 2: Nebraska Medicine
Medscape Medical News © 2022 WebMD, LLC

Send news tips to news@medscape.net.
Cite this: When Is an Allergic Reaction to Raw Plant Food Due to Tree Pollen? - Medscape - Sep 21, 2022.