Physician burnout remains significantly elevated compared with pre-pandemic levels and could steamroll into a "mental health emergency" if system changes aren't enacted, say physician advocates after the release of a new survey.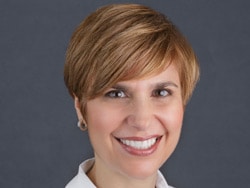 The findings come as the fourth annual National Physician Suicide Awareness (NPSA) Day approaches on September 17 and months after Congress passed historic legislation — the Dr. Lorna Breen Health Care Provider Protection Act — that directed funding and support toward physician mental healthcare and treatment.
Breen, an emergency department physician at NewYork-Presbyterian Hospital, died by suicide in April 2020 after being overwhelmed by the onslaught of patients with COVID.
The online survey was conducted by The Physicians Foundation and collected responses from 1509 US physicians from June 24 to July 3. Respondents were asked questions about their emotional well-being and the effectiveness of interventions to prevent suicide and improve mental health.
More than half of physicians (60%) reported having frequent feelings of burnout compared with 40% before the pandemic. In a similar rise, 11% of physicians had thoughts or actions of self-harm compared with 7% in 2021.
Of those surveyed, just 36% agreed that their workplace culture prioritizes physician well-being, and even fewer (31%) said that suicide prevention resources are available and easy to access.
Corey Feist, JD, MBA, brother-in-law of Breen and cofounder of the Dr. Lorna Breen Heroes' Foundation, told Medscape Medical News that Breen was reluctant to seek mental health services for fear of being ostracized and losing her medical license.
"Sadly, we have heard from a number of families who lost physicians to suicide, and their loved ones expressed nearly identical concerns to Lorna," says Feist. "In some of these instances, like my sister-in-law, the physicians were incorrect about the rules of their states and did not need to fear the loss of their license for taking care of their mental health."
Unfortunately, physicians continue to express concerns about seeking help.
Eighty percent of survey respondents agreed that there is a stigma associated with physicians obtaining mental healthcare, and 39% were either afraid or knew another physician who was afraid to pursue mental health treatment owing to questions asked in medical licensure, credentialing, and insurance applications.
Comparably, this year's Medscape Physician Burnout & Depression Report found that 43% of physicians would not obtain help for their emotional distress to avoid disclosure to medical boards, and 22% would not reach out for fear of being shunned by the profession.
'Life-Saving' Campaigns Address Physician Well-Being
In 2019, The Physicians Foundation partnered with the Heroes' Foundation and First Responders First to expand NPSA Day by pairing it with Vital Signs, an educational campaign to raise awareness of the warning signs associated with physician burnout and suicidal ideation.
The sponsoring organizations use the platform to share resources on suicide prevention and advocate for systemic policy change, such as removing structural barriers that harm physicians' mental health.
For example, the Federation of State Medical Boards suggested updated language for licensing applications in 2018 to eliminate broad questions about physicians' mental health. However, Feist says only 17 states have removed "intrusive mental health questions, leaving 33 states and the District of Columbia with stigmatizing language that makes physicians afraid of seeking mental health."
The Vital Signs and NPSA Day campaigns ensure physicians receive accurate "life-saving" information, a critical step so that the industry can begin to unravel decades of harm.
"We still need to overcome the idea that physicians need to be 'tough enough' to withstand the demands of practicing medicine and that admitting you need emotional help or support is a sign of weakness," Gary Price, MD, president of The Physicians Foundation, told Medscape Medical News, adding that poorly implemented resiliency training has only further ingrained this mentality.
"Every physician should feel empowered to take the time to check in on themselves or one another, and talking about [well-being] is a first step."
In the last year, the number of organizations supporting NPSA Day has doubled, and there has been an influx of interest from organizations representing medical students and residents, indicating that younger generations are leaning into mental health initiatives, says Feist.
He hopes that NPSA Day prompts health organizations to implement the solutions physicians want and deserve, including eliminating excessive EHR clicks and unnecessary training requirements — the "stupid stuff that drives burnout and removes the joy from practicing medicine," says Feist.
Physicians can talk to a psychiatrist by calling the Physician Support Line, a free mental health hotline exclusively for doctors, at 1-888-409-0141. The National Suicide Prevention Lifeline is a free, 24/7 confidential service that can provide people in suicidal crisis or emotional distress, or those around them, with support, information, and local resources. Its number is 1-800-273-TALK (8255).
Steph Weber is a Midwest-based freelance journalist specializing in healthcare and law.
For more news, follow Medscape on Facebook, Twitter, Instagram, and YouTube
Credits:
Lead image: Dreamstime
Image 1: Chris Leary Photography
Medscape Medical News © 2022 WebMD, LLC

Send news tips to news@medscape.net.
Cite this: National Awareness Day Shines Light on Physician Burnout, Suicide - Medscape - Sep 15, 2022.