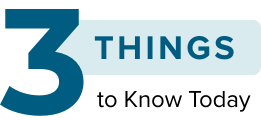 Post-COVID-19 Physician Suicide, Burnout Still High
Most physicians reported burnout and more have thoughts of self-harm than before the pandemic, a new survey found.
A "mental health emergency" looms if the system doesn't change to help physicians in crisis, according to the Physicians Foundation's "Part Two of Three: 2022 Survey of America's Physicians."
The news coincides with the fourth annual National Physician Suicide Awareness Day on September 17. It also comes months after Congress passed the Dr Lorna Breen Health Care Provider Protection Act, named for a New York emergency department physician who died by suicide in 2020 after being overwhelmed by patients with COVID-19.
More burnout: Some 60% of physicians reported frequent feelings of burnout, compared with 40% before the pandemic, and 11% had thoughts or actions of self-harm, compared with 7% in 2021, according to the survey results.
Stigma remains: Some 80% agreed that there is a stigma about physicians receiving mental health care. About 39% were afraid or knew a physician who was afraid to pursue mental health treatment because of fear of being asked about medical licensure, credentialing, and insurance applications.
Little support: Just 36% agreed that workplace culture prioritizes physician well-being. Only 31% said that suicide prevention resources are available and are easy to access.




Cancer Treatment, Wait Time May Offset Gains
The time it takes for cancer patients to receive treatment may offset any prolongation of life the treatment provides.
That's a problem described by a growing number of oncologists, who term it "time toxicity" and say it should be discussed with patients.
Time toxicity includes the time spent traveling to a cancer center, the time lost sitting in waiting rooms, and the time spent dealing with adverse events and other problems.
Back and forth days: People with advanced gastrointestinal cancer can spend 1 of every 4 of their remaining days going back and forth between the hospital, said Arjun Gupta, MD, a gastrointestinal oncologist at the University of Minnesota, Minneapolis.
It's oncology's time: Studies have assessed the time it takes cardiology patients to receive treatment. But the issue has only recently been gaining traction in oncology.




Do Tumor Boards Help?
Tumor boards, which comprise oncologists and other clinicians, don't necessarily improve the outcomes or survival of cancer patients.
Research on the boards' effectiveness is limited, and the evidence that exists is mixed.
The effects of tumor boards are difficult to study in a controlled and critical way, said Sherry Wren, MD, a surgical oncologist at Stanford University, who focuses on gastrointestinal cancers.
Unclear survival benefits: Some studies found that the boards do increase survival, but others found no such advantage. One analysis revealed that a disorganized tumor board was associated with worse survival for patients.
Treatment, life alignment: Tumor boards should be "making sure the logistics of treatment and life align," said Arif Kamal, MD, chief patient officer for the American Cancer Society and a medical oncologist at Duke Cancer Institute in Durham, North Carolina. A good tumor board can build patient trust, improve care coordination, and determine the factors that may get in the way of patient adherence to a plan, he added.
For more news, follow Medscape on Facebook, Twitter, Instagram, and YouTube.
© 2022 WebMD, LLC

Send comments and news tips to news@medscape.net.
Cite this: Post-COVID-19 Physician Suicide, Burnout Still High; Cancer Treatment, Wait Time May Offset Gains; Do Tumor Boards Help? - Medscape - Sep 16, 2022.