Unexpected results from a phase 3 trial exploring the effect of multivitamins and cognition have now been published.
Findings from a phase 3 study show daily multivitamin use, but not cocoa, is linked to a significantly slower rate of age-related cognitive decline.
Originally presented last November at the 14th Clinical Trials on Alzheimer's Disease (CTAD) conference and reported by Medscape Medical News at that time, this is the first large-scale, long-term randomized controlled trial to examine the effects of cocoa extract and multivitamins on global cognition. The trial's primary focus was on cocoa extract, which earlier studies suggest may preserve cognitive function. Analyzing the effect of multivitamins was a secondary outcome.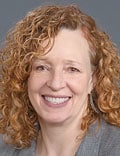 Showing vitamins, but not cocoa, was beneficial is the exact opposite of what researchers expected. Still, the results offer an interesting new direction for future study, lead investigator Laura D. Baker, PhD, professor of gerontology and geriatric medicine at Wake Forest School of Medicine, Winston-Salem, North Carolina, told Medscape Medical News.
"This study made us take notice of a pathway for possible cognitive protection," Baker said. "Without this study, we would never have looked down that road."
The full results were published online today in Alzheimer's and Dementia.
Unexpected Effect
The COSMOS-Mind study is a sub-study to a larger parent trial called COSMOS. It investigated the effects of cocoa extract and a standard multivitamin-mineral (MVM) on cardiovascular and cancer outcomes in more than 21,000 older participants.
In COSMOS-Mind, researchers tested whether daily intake of cocoa extract vs placebo and a multivitamin-mineral vs placebo improved cognition in older adults.
More than 2200 participants aged 65 and older were enrolled and followed for 3 years. They completed tests over the telephone at baseline and annually to evaluate memory and other cognitive abilities.
Results showed cocoa extract had no effect on global cognition compared with placebo (mean z-score, 0.03; P = .28). Daily multivitamin use, however, did show significant benefits on global cognition vs placebo (mean z, 0.07, P = .007).
The beneficial effect was most pronounced in participants with a history of cardiovascular disease (no history 0.06 vs history 0.14; P = .01).
Researchers found similar protective effects for memory and executive function.
Baker suggested one possible explanation for the positive effects of multivitamins may be the boost in micronutrients and essential minerals they provided.
"With nutrient-deficient diets plus a high prevalence of cardiovascular disease, diabetes, and other medical comorbidities that we know impact the bioavailability of these nutrients, we are possibly dealing with older adults who are at below optimum in terms of their essential micronutrients and minerals," she said.
"Even sub-optimum levels of micronutrients and essential minerals can have significant consequences for brain health," she added.
More Research Needed
Intriguing as the results may be, more work is needed before the findings could impact nutritional guidance, according to Maria C. Carrillo, PhD, chief science officer for the Alzheimer's Association.
"While the Alzheimer's Association is encouraged by these results, we are not ready to recommend widespread use of a multivitamin supplement to reduce risk of cognitive decline in older adults," Carrillo said in a statement.
"For now, and until there is more data, people should talk with their healthcare providers about the benefits and risks of all dietary supplements, including multivitamins," she added.
Baker agreed, noting that the study was not designed to measure multivitamin use as a primary outcome. In addition, nearly 90% of the participants were non-Hispanic White, which is not representative of the overall population demographics.
The investigators are now designing another, larger trial that would include a more diverse participant pool. It will be aimed specifically at learning more about how and why multivitamins seem to offer a protective effect on cognition, Baker noted.
The study was funded by the National Institute on Aging of the National Institutes of Health. Baker and Carrillo report no relevant financial relationships.
Alzheimers Dement. Published online September 14, 2022. Full text
Kelli Whitlock Burton is a reporter for Medscape Medical News who covers psychiatry and neurology.
For more Medscape Neurology news, join us on Facebook and Twitter
Credits:
Lead Image: Medscape Illustration/Dreamstime
Image 1: Wake Forest University School of Medicine
Medscape Medical News © 2022 WebMD, LLC

Send news tips to news@medscape.net.
Cite this: Vitamins or Cocoa: Which Preserves Cognition? - Medscape - Sep 14, 2022.