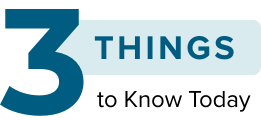 Americans Give Thumbs Down to US Healthcare
Most Americans gave the US healthcare system a poor grade in a recent national poll.
Some 56% of respondents said that healthcare in general was handled "not too well" or "not at all well" in a new poll by The Associated Press-NORC Center for Public Affairs Research. Only 32% said that healthcare was handled "somewhat well," 10% said "very well," and a scant 2% said "extremely well."
The poll of 1500 adults nationwide was conducted between July 28 and August 1.
Federal care favored: About 66% of respondents said that the government should ensure that all Americans have healthcare coverage.
Higher taxes, lower costs: About two thirds said that Americans should pay less for healthcare, even if it means paying higher taxes.
COVID-19 response: About two thirds of respondents approved of the US government's role in the pandemic and its investments in tests, treatments, and vaccines.




Patient Wait Times Are Up
The time patients wait for healthcare treatment has gone up significantly, according to a new report.
The average time that a patient needs to schedule an appointment for nonemergency care increased nationally by 24% since 2004, according to a recent report by the staffing firm AMN Healthcare and its physician consulting subdivision, Merritt Hawkins. The time has increased 8% since 2017, the report added.
It now takes an average of 26 days to schedule a new physician appointment in 15 cities that are the biggest healthcare markets in the country, according to the report.
Blame all around: The report blamed increased patient demand and a dwindling and aging physician workforce. It also cited increasing burnout among healthcare professionals and national shortages of such workers.
COVID-19 didn't help: "The pandemic added accelerant to these problems, and now retaining physicians has become an even greater challenge," said Tom Florence, president of Merritt Hawkins.




Is Sweat the New Blood?
Researchers are looking at an alternative to drawing blood to assess a patient's health — monitoring sweat.
Sweat is easier to get than blood, and researchers ask whether it could be a pain-free way to gain insight into a person's health. Sweat "is like a window into the blood," said Sarah Everts, science journalist and author of The Joy of Sweat: The Strange Science of Perspiration.
Sweat has chemical info: Sweat contains small amounts of sodium, chloride, lactate, glucose, cortisol, ammonia, urea, ethanol, and small proteins as well as trace amounts of chemicals, toxins, heavy metals, and bisphenol A — if they are also present in the blood.
Sweat leads to diagnoses: A high level of chloride in the sweat is a symptom of cystic fibrosis, and research shows a strong link between alcohol levels in blood and in sweat. Wearable technology could also potentially assess blood glucose levels from sweat.
Issues remain: Capturing data from sweat is tricky. Biomonitoring patches and wearable devices may facilitate sweat data capture. A second challenge is determining whether the data is meaningful.
For more news, follow Medscape on Facebook, Twitter, Instagram, and YouTube
© 2022 WebMD, LLC

Send comments and news tips to news@medscape.net.
Cite this: Americans Give Thumbs Down to Healthcare; Patient Wait Times Are Up; and Is Sweat the New Blood? - Medscape - Sep 15, 2022.