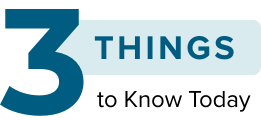 1 Million Transplants, but Problems Remain
It's a milestone: The United States has seen 1 million organ transplants since the first one was performed here in 1954.
The record was reported by the United Network for Organ Sharing, the private nonprofit organization that manages the US organ transplantation system under contract with the federal government.
As the number of transplants grows steadily, observers point out that issues remain in the system, notably the long list of patients waiting for new organs.
Bad news: Critics have described the system's transportation glitches, discarded organs, life-threatening mistakes, and other problems.
Good news: Physicians do things that were unthinkable earlier, such as successfully transplanting organs into adults aged 75 or older, better managing immune suppression, developing better techniques, and other advances.
More than ever: In 2021, more than 40,000 organs were transplanted, the most ever in a single year in the US.




Nature's Brain Benefits Confirmed
A new imaging study confirms what most of us presume: Being in nature positively affects the brain.
A 1-hour walk in: the forest decreased activity in the amygdala, a brain region involved in stress processing, researchers observed. No such decrease was observed after a stroll on a busy city street.
Causal link affirmed The results affirm the positive relationship between nature and brain health, "but this is the first study to prove the causal link," said study investigator Simone Kühn, head of the Lise Meitner Group for Environmental Neuroscience, Max Planck Institute for Human Development in Berlin.
The city's not all bad: "Interestingly, the brain activity after the urban walk in these regions remained stable and did not show increases, which argues against a commonly held view that urban exposure causes additional stress," Kühn added.




CBD May Help Cardiovascular Disease
Early evidence suggests that cannabidiol, or CBD, may help cardiovascular disease, although proponents suggest that more well-designed clinical trials are needed.
Preclinical studies show that CBD has anti-inflammatory effects and may reduce oxidative stress in patients with cardiovascular diseases, a new review reported.
"CBD worked very well in all the experimental models, compared to placebo," said the review's author, Mario Zúñiga, a cardiology fellow at Hospital Regional 1º de Octubre ISSSTE in Mexico City.
Upside: There's evidence that CBD relieves pain, cachexia, nausea and vomiting, multiple sclerosis spasticity, and epilepsy, Zúñiga added.
Downside: The bulk of the data are primarily from animal studies. The American Heart Association's 2020 clinical science statement said there's no evidence to support any cardiovascular benefit of CBD.
For more news, follow Medscape on Facebook, Twitter, Instagram, and YouTube
© 2022 WebMD, LLC

Send comments and news tips to news@medscape.net.
Cite this: 1 Million Transplants, but Problems Remain; Nature's Brain Benefits Confirmed; CBD May Help Cardiovascular Disease - Medscape - Sep 14, 2022.