Patients with melanoma who are deficient in vitamin D have significantly worse overall survival than those with higher levels, according to research presented at the 31st Congress of the European Academy of Dermatology and Venereology.
Whereas the 5-year overall survival was 90% when vitamin D serum levels were above a 10 ng/mL threshold, it was 84% when levels fell below it. Notably, the gap in overall survival between those above and below the threshold appeared to widen as time went on.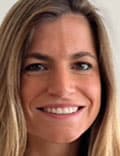 The research adds to existing evidence that "vitamin D levels can play an important and independent role in patients' survival outcomes," study investigator Inés Gracia-Darder, MD, told Medscape Dermatology. "The important application in clinical practice would be to know if vitamin D supplementation influences the survival of melanoma patients," said Gracia-Darder, a clinical specialist in dermatology at the Hospital Universitari Son Espases, Mallorca, Spain.
Known Association, but Not Much Data
"It is not a new finding," but there are limited data, especially in melanoma, said Julie De Smedt, MD, of KU Leuven in Leuven, Belgium, who was asked to comment on the results. Other groups have shown, certainly for cancer in general, that vitamin D can have an effect on overall survival.
"Low levels of vitamin D are associated with the pathological parameters of the melanoma, such as the thickness of the tumor," De Smedt said in an interview, indicating that it's not just overall survival that might be affected.
"So we assume that also has an effect on melanoma-specific survival," she added.
That assumption, however, is not supported by the data Gracia-Darder presented, as there was no difference in melanoma-specific survival among the two groups of patients that had been studied.
Retrospective Cohort Analysis
Vitamin D levels had been studied in 264 patients who were included in the retrospective cohort analysis. All had invasive melanomas, and all had been seen at the Hospital Clinic of Barcelona between January 1998 and June 2021. Their mean age was 57 years, and the median follow-up was 6.7 years.
For inclusion, all patients had to have had their vitamin D levels measured after being diagnosed with melanoma; those with a 25-hydroxyvitamin D3 serum level of less than 10 ng/mL were deemed to be vitamin D deficient, whereas those with levels of 10 ng/mL and above were deemed normal or insufficient.
A measurement less than 10 ng/mL is considered vitamin D deficiency, De Smedt said. "But there is a difference between countries and there's also a difference between societies," noting the cut-off used in the lab where she works is 20 ng/mL. This makes it difficult to compare studies, she said.
Independent Association With Overall Survival
Seasonal variation in vitamin D levels were considered as a possible confounding factor, but Gracia-Darder noted that there was a similar distribution of measurements taken between October to March and April to September.
Univariate and multivariate analyses established vitamin D deficiency as being independently associated with overall survival with hazard ratios of 2.34 and 2.45, respectively.
Other predictive factors were having a higher Breslow index, as well as older age and gender.
Time to Recommend Vitamin D Supplementation?
So should patients with melanoma have their vitamin D levels routinely checked? And what about advising them to take vitamin D supplements?
"In our practice, we analyze the vitamin D levels of our patients," Gracia-Darder said. Patients are told to limit their exposure to the sun because of their skin cancer, so are very likely to become vitamin D deficient.
While dietary changes or supplements might be suggested, there's no real evidence to support upping vitamin D levels to date, so "future prospective studies are needed," Gracia-Darder added.
Such studies have already started, including one in Italy, one in Australia, and another study that De Smedt has been involved with for the past few years.
Called the ViDMe study, it's a multicenter, randomized, double-blind trial in which patients are being given a high-dose oral vitamin D supplement or placebo once a month for at least 1 year. About 430 patients with a first cutaneous malignant melanoma have been included in the trial, which started in December 2012.
It is hoped that the results will show that the supplementation will have had a protective effect on the risk of relapse and that there will be a correlation between vitamin D levels in the blood and vitamin D receptor immunoreactivity in the tumor.
"The study is still blinded," De Smedt said. "We will unblind in the coming months and then at the end of the year, maybe next year, we will have the results."
The study reported by Gracia-Darder did not receive any specific funding. Gracia-Darder disclosed that the melanoma unit where the study was performed receives many grants and funds to carry out research. She reported no other relevant financial relationships. De Smedt had no relevant financial relationships. The ViDMe study is sponsored by the Universitaire Ziekenhuizen Leuven.
Congress of the European Academy of Dermatology and Venereology: Poster Presentation P0762. Presented September 7, 2022.
Sara Freeman is a freelance journalist based in London, England.
For more news, follow Medscape on Facebook, Twitter, Instagram, YouTube, and LinkedIn
Credits
Lead Image: iStock/Getty Images
Image 1: Dr Inés Gracia-Darder
Medscape Medical News © 2022 WebMD, LLC

Send news tips to news@medscape.net.
Cite this: Overall Survival Dips With Vitamin D Deficiency in Melanoma - Medscape - Sep 08, 2022.