Editor's note: Find the latest COVID-19 news and guidance in Medscape's Coronavirus Resource Center.
People who have received solid organ transplants have a higher risk for severe disease and death from COVID-19, compared with the general population, a new study shows.
A multicenter, prospective cohort study of more than 500 solid organ transplant recipients found that the prevalence of severe disease with a high mortality rate ranged from 31% for lung transplants to 4% for heart transplants, despite advances in treatment and vaccinations.
"The lung transplants had the most severe disease, with 1 in 4 lung transplant recipients dying. That was very shocking to us," senior author Deepali Kumar, MD, professor of medicine at the University of Toronto and director of transplant infectious diseases at University Health Network, Toronto, told Medscape Medical News.
The study was published August 29 in the Canadian Medical Association Journal.
High Hospitalization Rate
The investigators looked at all recipients of solid organ transplants from nine transplant programs in Canada who received a diagnosis of COVID-19 between March 2020 and November 2021. "We thought mortality would be higher than the general population, but we wanted to quantify just how high it actually is," Kumar said.
A total of 509 patients with solid organ transplants had confirmed COVID-19 during this period. Most (65.4%) were male, with a median age of 57.5 years. Most patients (64%) had kidney transplants.
A total of 82 (16.1%) patients had received one or more doses of vaccine, 53 (10.4%) had received two doses, and 3 patients (0.6%) had received three doses of vaccine against COVID-19.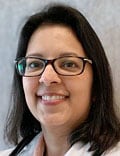 Age, number of comorbidities, having a lung transplant, and being on prednisone at baseline were associated with a need for supplemental oxygen. In addition, the need for supplemental oxygen was associated with a longer median length of hospital stay (14 days vs. 6 days, P < .001) and a greater proportion of fungal infections (6.3% vs 0%, P < .001), compared with lack of need for supplemental oxygen.
The high rate of hospitalization among transplant recipients (54.2%, n = 276 patients), was striking, according to the researchers. Of this group,190 (37.3%) required supplemental oxygen.
"About half of the patients in our cohort were hospitalized, a third of them actually needed oxygen, and 11% or so died within the first 30 days, which is a huge number. It's 1 in 10 patients, basically, who contracted COVID," said Kumar.
A total of 94 patients (18.5%) were admitted to the ICU, and 76 patients (14.9%) required mechanical ventilation.
Liver Transplant Protective?
Overall, 57 (11.2%) patients died within 28 days of COVID-19 diagnosis, and 21 more deaths occurred at up to 90 days post diagnosis.
Among patients who had been vaccinated, the 90-day all-cause mortality rate was 3 of 26 (11.5%) for patients who received one dose, 4 of 53 (7.6%) for patients who received two doses, and 0 of 3 in patients who received three vaccine doses.
Recipients of lung transplants (n = 48) were more likely to have severe disease with a high mortality rate (n = 15, 31.3%), compared with recipients of other organ transplants, including kidney (n = 48, 14.8%), heart (n = 1, 4.4%), liver (n = 9, 11.4%), and kidney–pancreas (n = 3, 12.0%).
The study also found that factors that protected against needing supplemental oxygen included having had a liver transplant and receiving azathioprine.
"Liver transplant recipients were probably the most protected. They still had an 11% mortality, which is still higher than the general population, but definitely lower than for lung transplant recipients, and I think it's because the liver transplant recipients are generally on less antirejection medication, which may be protective in terms of bad outcomes," said Kumar.
The results show how important it is for organ transplant recipients to take precautions against becoming infected and to get vaccinated and boosted, she said. "We have told our transplant patients to be very careful, make sure they get vaccinated, make sure they continue to mask even when others are not masking. Also, the people around them need to take precautions, because COVID can be so severe, especially in the lung population," said Kumar.
The results also suggest that transplant recipients should be placed first in line for vaccines and treatments against COVID, she added. "When we have vaccines and therapies that are limited in supply, or that we can only give out in a limited way, this study highlights the importance of prioritizing the transplant population. I think this is where the study is most helpful," said Kumar.
Need for Vigilance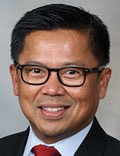 "This prospective study of over 500 solid organ transplant patients highlights the continued heightened risk imposed by the COVID-19 pandemic on our vulnerable immunosuppressed population," Raymund R. Razonable, MD, professor of medicine, director of the infectious diseases fellowship program, and vice chair of infectious diseases at the Mayo Clinic, Rochester, Minnesota, told Medscape. He did not participate in the study.
"While vaccination is recommended as primary prevention strategy, it is clear from this study and from clinical experience that transplant patients need a multilayered approach to prevention and treatment," Razonable continued.
"Public health measures such as masking and avoiding large gatherings, especially when there is prevalent community transmission, remain important. Preexposure prophylaxis with monoclonal antibodies is also highly suggested for these patients. In addition, patients with symptoms should get tested early, so that treatment with antivirals and monoclonal antibodies can also be provided as early as possible to curtail disease progression," he said.
The study was funded by the Ajmera Transplant Centre and a grant from Canadian Blood Services. Kumar and Razonable reported no relevant financial relationships.
CMAJ. Published August 29, 2022. Full text
For more Medscape Neurology news, join us on Facebook and Twitter
Credits:
Lead image: Dreamstime
Image 1: Sonika kumar
Image 2: Mayo Clinic
Medscape Medical News © 2022 WebMD, LLC

Send news tips to news@medscape.net.
Cite this: Transplant Recipients Face Higher Risk forSevere COVID - Medscape - Sep 08, 2022.