About six in 10 physicians, medical residents, and medical students in Canada say that their mental health is worse now than it was before the pandemic, according to the latest National Physician Health Survey.
In addition, about 80% of respondents reported experiences of harassment and a lack of professional fulfillment, which has led to burnout, moral distress, and an exit from the profession.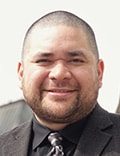 "It is clear that the health and wellness of our physicians, residents, and medical students is under great stress," Alika Lafontaine, MD, president of the Canadian Medical Association (CMA), told Medscape Medical News.
"We should be alarmed that the most resilient part of our health system is struggling," he said. "Supporting physicians, residents, and medical students with their health and wellness means greater support for our patients and their families in the healthcare system."
The CMA published the survey results online on August 24.
Intimidation Common
Since 2017, the CMA has surveyed physicians, residents, and medical students about their health and wellness. Even before the COVID-19 pandemic began in 2020, surveys of physicians across the country showed high risks for developing burnout, depression, and other forms of psychological distress.
Between October and December 2021, more than 4100 physicians, residents, and medical students completed the survey, up from nearly 3000 in 2017. The CMA promoted the survey via email to its members, as well as through social media, partner organizations, and advertising.
The latest results show that the mental health of physicians and medical learners has continued to decline in recent years, and the COVID-19 pandemic has worsened the existing issues in the healthcare system.
Notably, 60% of respondents said their mental health had worsened since the beginning of 2020. About 53% reported high levels of burnout.
In addition, 48% screened positive for depression, marking a significant increase from 34% in 2017. About 25% said they experience severe or moderate anxiety, with 10% reporting severe anxiety issues.
More than a third of respondents said they've had thoughts of suicide at some point in their lives, and 14% have had suicidal thoughts in the past year.
Within the medical profession, about one in five physicians and medical learners said they've felt moral distress "very often" or "always," and another third said they've felt moral distress "sometimes" since the beginning of the pandemic.
Some of the reasons included work-life integration issues, increased workload, and harassment in the workplace. About 51% said they were dissatisfied with work-life integration, and since the onset of the pandemic, 57% said they had higher workloads, which has contributed to worse mental health.
On average, respondents said they spend more than an extra working day on administrative tasks, with about 10 more hours per week of work. About half said the time spent on electronic medical records at home has become "excessive" or "moderately high."
Beyond that, 78% of physicians and medical learners reported experiences of intimidation, bullying, harassment, or microaggression during their careers. About 40% said they had these experiences frequently or often.
Nearly half of physicians — about 47% — reported low levels of social well-being or feeling like they don't have a sense of belonging in a community or something important to contribute to society. This proportion has increased significantly from 31% in 2017.
About eight in 10 physicians and medical learners scored low on professional fulfillment, and fewer than six in 10 reported being satisfied with their career in medicine. Only one in five scored high on professional fulfillment and said they feel happy, in control, and worthwhile at work.
At the same time, the survey respondents reported significant barriers to seeking help, citing concerns about stigma, availability, and confidentiality. About 30% of physicians said they were concerned about confidentiality, and 21% said they were worried about losing a medical license or being unable to practice if they sought support.
As a result, nearly half of respondents said they are thinking about reducing their clinical work in the next 2 years.
"We anticipated that physicians' mental health would be worse, compared with our 2017 survey, and unfortunately, this was the case," Lafontaine said. "The pandemic exacerbated and normalized many of the issues and stressors that magnify worsening health and wellness among physicians."
'Epidemic Within Healthcare'
The survey results revealed several at-risk groups who experience worse outcomes, including medical residents, younger doctors, those with 6-10 years in practice, women, parents, caregivers, those living with disabilities, and those working in small towns, rural areas, or isolated areas.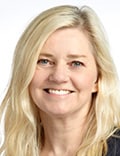 "Prior to the current pandemic, burnout was described as an epidemic within healthcare, and we knew that physicians often suffer poor mental health given the work that they do," Jane Lemaire, MD, professor of medicine and vice-chair of physician wellness and vitality at the University of Calgary's Cumming School of Medicine, Calgary, Alberta, Canada, told Medscape Medical News.
Lemaire, who wasn't involved with the survey, also serves as one of the directors for Well Doc Alberta. She and colleagues have researched the determinants of well-being, professional culture, and system-level issues that affect physician wellness and patient care.
"Certain groups of physicians have historically faced additional challenges in the profession based on, for example, their gender, race, or sexual identity," she said. "The pandemic has created additional burdens for them, so they have been disproportionately affected during the pandemic."
In coming months, the CMA will delve deeper into the survey results to better understand the causes of physician wellness concerns, as well as how to address the challenges facing the medical profession, including recommendations for system-level changes from medical school through retirement.
"As we evolved our understanding of physician wellness, it became clear that physician wellness is a responsibility to be shared amongst individual physicians, the profession of medicine, and the healthcare systems in which we work," said Lemaire. "These data help us identify the extent of the problem, allow us to advocate for physicians, and strengthen our health and wellness. The ultimate outcome is that well physicians also strengthen our healthcare systems to deliver better quality patient care."
The survey was supported by the CMA. Lafontaine and Lemaire reported no relevant disclosures.
CMA. Published August 24, 2022. Full text.
Carolyn Crist is a health and medical journalist who reports on the latest studies for Medscape, MDedge, and WebMD.
For more news, follow Medscape on Facebook, Twitter, Instagram, and YouTube.
Credits:
Lead image: Shutterstock
Image 1: Canadian Medical Association
Image 2: Well Doc Alberta
Medscape Medical News © 2022

Cite this: Canadian Physicians Report Declines in Mental Health, Professional Fulfillment - Medscape - Sep 06, 2022.