For most patients with eosinophilic esophagitis (EoE), symptoms can improve after patients complete the six-food elimination diet (SFED) and after foods that have been identified as triggers are reintroduced, according to a new study.
The diet temporarily removes common triggers, such as milk, wheat, soy, eggs, tree nuts/peanuts, and fish/shellfish. After reintroduction of foods, many patients were able to identify a single food trigger. The most common food triggers were milk, wheat, and soy.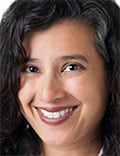 "Patients are looking for alternative ways to treat their disease — not just through medication," Nirmala Gonsalves, MD, professor of gastroenterology and hepatology and co-director of the Eosinophilic Gastrointestinal Disorders Program at the Northwestern University Feinberg School of Medicine, told Medscape Medical News.
"In shared decision-making conversations with patients, we've found that people are driven by trying to identify their own personal food triggers," she said. "Once identified, they also have the self-motivation to continue the process."
The study was published online in The American Journal of Gastroenterology.
Identifying Food Triggers
EoE is an immune-mediated inflammatory condition characterized by pathologic inflammation of eosinophils in the esophagus that leads to esophageal dysfunction. In adults, this inflammation typically leads to difficulty with swallowing and to food impaction.
Treatments for EoE include medical therapy, such as proton pump inhibitors and topical corticosteroids that are swallowed. Previous studies have indicated that dietary therapy in which food allergens are identified and are then removed can be effective in treating the condition, the study authors write.
Gonsalves and colleagues conducted a retrospective review of adult patients with EoE who were treated with the SFED at Northwestern University from 2006 to 2021. A diagnosis of EoE was confirmed with esophageal biopsy results that showed 15 or more eosinophils per high-power field (eos/hpf) after a proton pump inhibitor trial.
The researchers classified patients as full responders if eos/hpf levels were <15 after the 6-week food elimination diet. The researchers also recorded food triggers if food reintroduction was pursued after the diet.
Overall, 213 patients completed the SFED. Of those, 131 patients (62%) experienced a histologic response; for 115 patients (54%), eos/hpf was <15.
The degree of baseline inflammation was 54 eos/hpf for responders and 58 eos/hpf for nonresponders. After the SFED, on average, eos/hpf was 11 for responders and 64 for nonresponders. About 77% of responders and 37% of nonresponders reported improvement in dysphagia symptoms.
Among the initial nonresponders, 11 patients underwent another 6-week round of the SFED, and 15 patients underwent another 6-week round of diet elimination with additional food restrictions, including restrictions of corn, beef, legumes, or poultry. Of the 11 patients, 27% achieved eos/hpf of <15. Of the 15 patients, 33% achieved eos/hpf of <15.
Altogether, 123 patients (58%) achieved eos/hpf of <15 after initial or extended diet elimination. This implies that 31% of patients who don't initially respond may do so on a second attempt, the study authors write.
In addition, 78% of those who responded to the diet underwent food reintroduction to identify food triggers. For about 69%, one food trigger was identified; for 24%, two food triggers were identified; and for 4%, three allergens were identified. In addition, 11 patients completed full reintroduction without any trigger being identified and remission was sustained.
The most common food triggers were milk (37%), wheat (26%), and soy (13%), followed by eggs (10%), nuts (6%), seafood (4%), corn (1%), and poultry (1%). Among patients who completed a second round, the most common triggers were egg, dairy, soy, and wheat.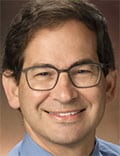 "In their retrospective study, 54% had histologic improvement, which is similar to rates reported with topical steroids," Jonathan Spergel, MD, PhD, chief of the allergy program at Children's Hospital of Philadelphia, told Medscape Medical News.
Spergel, who wasn't involved with this study, researches the natural history of eosinophilic gastrointestinal diseases and has written on the management of pediatric EoE.
"Their study suggests that single-food or six-food group elimination is a viable option for adult patients with EoE," he said. "Other groups have seen similar results in pediatrics."
Long-Term Considerations
Gonsalves and colleagues reviewed data from patients who were seen in the clinic during the past 3 years and found that 60% of responders and 35% of nonresponders are maintaining some form of dietary restriction. This suggests that diet therapy can be an effective long-term maintenance strategy, they write.
The researchers are studying other diets that could help patients, including patients with inflammatory conditions below the esophagus. In addition, they're studying accumulated tissue in patients to understand response predictors and to be able to identify patients who may benefit from diet elimination in the first place.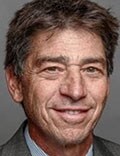 "EoE is a chronic disease associated with substantial morbidity. As such, studies that better define treatment responses are needed," Marc Rothenberg, MD, PhD, professor of pediatrics and director of the allergy and immunology division at Cincinnati Children's Hospital Medical Center, told Medscape Medical News.
Rothenberg, who wasn't involved with this study, also serves as director of the Cincinnati Center for Eosinophilic Disorders. He and colleagues research the cellular, molecular, and genetic causes of EoE with the goal of developing better treatments.
"Diet therapy is an attractive approach, as it avoids medicine and also directs treatment at the cardinal cause of the disease — food antigen-induced immune hypersensitivity," he said.
The study received no financial support. Several authors have received speaking and consulting fees from several companies, including AbbVie, AstraZeneca, and Regeneron-Sanofi. Spergel and Rothenberg report no relevant financial relationships.
Am J Gastroenterol. Published online August 12, 2022. Abstract
Carolyn Crist is a health and medical journalist who reports on the latest studies for Medscape, MDedge, and WebMD..
For more news, follow Medscape on Facebook, Twitter, Instagram, and YouTube.
Credits:
Lead image: Andrii Kucher/Dreamstime
Image 1: Dr Nirmala Gonsalves/Northwestern University
Image 2: Dr Jonathan Spergel/Children's Hospital of Philadelphia
Image 3: Dr Marc Rothenberg/Cincinnati Children's Hospital Medical Center
Medscape Medical News © 2022

Cite this: Majority of Adults With EoE Achieve Histologic Response After Six-Food Elimination Diet - Medscape - Sep 01, 2022.