People who use skin lightening products that contain hydroquinone may be at an increased risk for skin cancers, an analysis of records from a large research database suggests.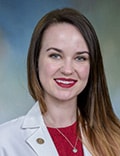 In the study, hydroquinone use was associated with an approximately threefold increase for skin cancer risk, co-author Brittany Miles, a fourth-year medical student at the University of Texas Medical Branch at Galveston's John Sealy School of Medicine, told Medscape Medical News. "The magnitude of the risk was surprising. Increased risk should be disclosed to patients considering hydroquinone treatment," she said in an email.
The results of the study were presented in a poster at the Society for Investigative Dermatology (SID) 2022 Annual Meeting.
Hydroquinone (multiple brand names), a tyrosinase inhibitor used worldwide for skin lightening due to its inhibition of melanin production, was once considered "generally safe and effective" by the FDA, the authors write.
The compound's use in over-the-counter products in the United States has been restricted based on suspicion of carcinogenicity, but few human studies have been conducted. In April, the FDA issued warning letters to 12 companies that sold hydroquinone in concentrations not generally recognized as safe and effective, because of other concerns including rashes, facial swelling, and ochronosis (skin discoloration).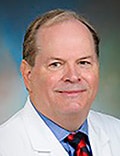 Miles and her co-author, Michael Wilkerson, MD, professor and chair of the Department of Dermatology at UTMB's John Sealy School of Medicine, analyzed data from TriNetX, the medical research database of anonymized medical record information from 61 million patients in 57 large healthcare organizations, almost all of them in the United States.
The researchers created two cohorts of patients age 15 years and older with no prior diagnosis of skin cancer: one group had been treated with hydroquinone (medication code 5509 in the TriNetX system), and the other had not been exposed to the drug. Using ICD-10 codes for melanoma, non-melanoma skin cancer, and all skin cancers, they investigated which groups of people were likely to develop these cancers.
They found that hydroquinone exposure was linked with a significant increase in skin cancers (P < .0001 for all):
Melanoma (relative risk 3.0; 95% CI, 1.704 - 5.281)

Non-melanoma skin cancers (relative risk 3.6; 95%; CI, 2.815 - 4.561)

All reported skin cancers combined (relative risk 3.4; 95% CI, 2.731 - 4.268)
While "the source of the data and the number of patients in the study are significant strengths," Miles said, "the inability to determine how long and how consistently the patients used hydroquinone is likely the biggest weakness."
Skin Lightening Is Big Business and More Research Is Needed
"The US market for skin lightening agents was approximately 330 million dollars in 2021, and 330,000 prescriptions containing hydroquinone were dispensed in 2019," Miles said.
Valencia D. Thomas, MD, professor in the Department of Dermatology of the University of Texas MD Anderson Cancer Center in Houston, said in an email that over-the-counter skin lightening products containing low-concentration hydroquinone are in widespread use and are commonly used in populations of color.
"Hydroquinone preparations in higher concentrations are unfortunately also available in the United States," added Thomas, who was not involved in the study and referred to the FDA warning letter issued in April.
Only one hydroquinone-containing medication — Tri-Luma at 4% concentration, used to treat melasma — is currently FDA-approved, she said.
The data in the study do not show an increased risk for skin cancer with hydroquinone exposure, but do show "an increased risk of cancer in the TriNetX medication code 5509 hydroquinone exposure group, which does not prove causation," Thomas commented.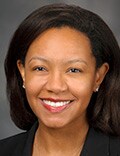 "Because 'hydroquinone exposure' is not defined, it is unclear how TriNetX identified the hydroquinone exposure cohort," she noted. "Does 'exposure' count prescriptions written and potentially not used, the use of hydroquinone products of high concentration not approved by the FDA, or the use of over-the-counter hydroquinone products?
"The strength of this study is its size," Thomas acknowledged. "This study is a wonderful starting point to further investigate the 'hydroquinone exposure' cohort to determine if hydroquinone is a driver of cancer, or if hydroquinone is itself a confounder."
These results highlight the need to examine the social determinants of health that may explain increased risk for cancer, including race, geography, and poverty, she added.
"Given the global consumption of hydroquinone, multinational collaboration investigating hydroquinone and cancer data will likely be needed to provide insight into this continuing question," Thomas advised.
Christiane Querfeld, MD, PhD, associate professor of dermatology and dermatopathology at City of Hope in Duarte, California, agrees that the occurrence of skin cancer following use of hydroquinone is largely understudied.
"The findings have a huge impact on how we counsel and monitor future patients," Querfeld, who also was not involved in the study, said in an email. "There may be a tradeoff at the start of treatment: Get rid of melasma but develop a skin cancer or melanoma with potentially severe outcomes.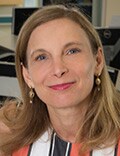 "It remains to be seen if there is a higher incidence of skin cancer following use of hydroquinone or other voluntary bleaching and depigmentation remedies in ethnic groups such as African American or Hispanic patient populations, who have historically been at low risk of developing skin cancer," she added. "It also remains to be seen if increased risk is due to direct effects or to indirect effects on already-photodamaged skin.
"These data are critical, and I am sure this will open further investigations to study effects in more detail," Querfeld said.
The study authors, Thomas, and Querfeld report no relevant financial relationships. The study did not receive external funding.
Society for Investigative Dermatology (SID) 2022 Annual Meeting. Virtual presentations May 20, and June 13 through August 14, 2022, online.
For more news, follow Medscape on Facebook, Twitter, Instagram, YouTube, and LinkedIn
Credits:
Lead image: Science Photo Library/Getty Images
Image 1: John Sealy School of Medicine
Image 2: John Sealy School of Medicine
Image 3: University of Texas MD Anderson Cancer Center
Image 4: City of Hope
Medscape Medical News © 2022 WebMD, LLC

Send news tips to news@medscape.net.
Cite this: Hydroquinone, Found in Skin Lightening Agents Worldwide, Linked With Increased Skin Cancer Risk - Medscape - Aug 26, 2022.