Canada will expand eligibility for medical assistance in dying (MAID) in 2023 to include individuals with a mental disorder as the sole underlying condition. The change is adding fuel to the MAID debate, which has been simmering among practitioners and the public since the law went into effect in 2016.
Data suggest that about 80% of Canadians support making it easier to make their own end-of-life decisions; however, that support is nuanced, according to Canada's Cardus think tank. Whereas 33% are "enthusiastic supporters" of MAID, 48% are "cautious supporters" who "express serious concerns about how MAID might harm aging and vulnerable Canadians as well as the Canadian healthcare system."

Donna M. Wilson, RN, PhD, a professor in the Faculty of Nursing at the University of Alberta in Edmonton, told Medscape Medical News, "If you're not terminally ill, if you've never been at the bedside of someone who is dying or had someone suffering from cancer, you might say, 'Oh, my goodness, they can just get palliative care. What's the problem?'
"But MAID is about respecting people who are going through a unique time of life, and it's hard to understand if you've never been through the experience," said Wilson, who is co-author with Herbert Northcott, PhD, of Dying and Death in Canada.
"Yes, there's a lot of controversy about moving toward mentally ill people having the right," she said. "But that's going to be discussed so it can be done safely. And we know there are mentally ill people who say, 'I'm really suffering, and I know I'm never going to be okay.' "
Eligibility Requirements
MAID became available in Canada in June 2016 for people with "a reasonably foreseeable" natural death. The law effectively decriminalized euthanasia and exempted doctors and nurse practitioners who provide MAID from criminal prosecution.
On September 11, 2019, the Superior Court of Québec determined that the law was unconstitutional because it limited access to MAID to people nearing the end of life (Truchon v. Attorney General of Canada). The law was amended throughout Canada on March 17, 2021, and is still in effect.
According to Canada's Department of Justice, the law was amended as a result of feedback from more than 300,000 experts, practitioners, and other stakeholders. The current version makes the following key changes to the original law:
It removes the requirement that a person's natural death be reasonably foreseeable.

It introduces a two-track approach to procedural safeguards that is based on whether a person's natural death is reasonably foreseeable.

It excludes individuals suffering solely from mental illness from eligibility for 24 months (until March 2023, when the law will be amended again).

It allows eligible persons whose natural death is reasonably foreseeable and who have a set date to receive MAID to waive final consent if they are at risk of losing capacity in the interim.

It allows for expanded data collection and analysis through the federal monitoring regime to provide a completer and more inclusive picture of MAID in Canada.
"Thankfully," Wilson said, "we've begun to recognize that death happens, and some people will choose not to have all the bells and whistles to extend their life by a few days or weeks or months or what have you."
Are Safeguards Sufficient?
The website of the Department of Justice summarizes MAID eligibility and safeguards for those whose natural death is foreseeable and those for whom it is not.
For Wilson, those are enough. "The person has to apply. There has to be an assessment by two qualified medical professionals, and there has to be sort of a grace period. It isn't like you apply today and it's done tomorrow."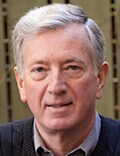 But Harvey Schipper, MD, a professor of medicine and adjunct professor of law at the University of Toronto, takes a different view. "Those requirements are mainly procedural and don't go far enough," he told Medscape. "They are not clear or uniformly applied. There is nothing in any academic teaching curriculum about it. It's really a Wild West moment here, and as a result, the rates of MAID on a population basis vary across Canada, from very, very low in the Maritimes to 4.8% of deaths on Vancouver Island.
"It used to be you needed to have a significant illness," said Schipper, who is a member of the Council of Canadian Academies Expert Panel on Advance Requests for MAID and the Expert Advisory Group on MAID. "Now it's not a last-resort option. Instead, if you've got a disease or disorder and you're just fed up with living, if you don't want a medical, surgical, or psychiatric treatment, you can have MAID."
Schipper pointed to cases in which the law may have been abused, including a case involving an individual with amyotrophic lateral sclerosis who apparently received "shoddy care" in the hospital, didn't want to stay there, and underwent MAID at home instead. The Vancouver Sun reported that, according to his family, the patient's life ended "earlier than he wished."
More recently, the Associated Press reported on a man with a history of hearing loss and depression whose brother claims that he was unlawfully "put to death" in 2019 after submitting a MAID application that listed hearing loss as the reason for his request.
"I argued back in 2014 that we shouldn't make MAID legal, and now we're stuck with it," Schipper said. "We've opened a Pandora's box of much greater complexity than anticipated. There's a range of terms to describe ending someone's life. You can call it murder. You can call it mercy killing. You can call it euthanasia, you can call it MAID, you can call it what you will. It's still ending someone's life, and that Pandora's box is causing ramifications across the healthcare system and across society.
"Now that we've decided to do it," he said, "I think we're obligated to do it with great care, great diligence, and meticulous attention to the detail of how this evolves — the same way we've done with everything from airline safety to drug safety. That hasn't been happening with MAID."
MAID on the Rise
The number of MAID deaths in Canada continues to rise. The latest report states that there were 10,064 deaths involving MAID in 2021, accounting for 3.3% of all deaths in Canada and bringing the total number of MAID cases since 2016 to 31,664. The number of persons provided with MAID grew by 32.4% in 2021, compared with 2020.
The number of practitioners providing MAID increased to 1577 in 2021, up 17.2% from 1345 in 2020. Most (94.4%) were physicians, and the remainder nurse practitioners.
Only 4% of applications for MAID were rejected, far less than in other countries, such as the Netherlands, which rejects 12% to 16% of applications, according to Trudo Lemmens, DCL, a University of Toronto law professor who, like Schipper, is a member of the Council of Canadian Academies Expert Panel on Advanced Requests for MAID. In an email comment to CTV News, Lemmens said, "It...may be an indication that restrictions (in my view, safeguards) are weaker here than in the most liberal euthanasia regimes."
Guidance and Support
Jean Marmoreo, MD, a family physician and MAID provider in Toronto, told Medscape Medical News, "It's my view as I turn 80 that people near the end of their lives, even if they are well physically fit and able and do not have any disability, can foresee what's ahead. If you've had a good life and lived it well, you should also have the ability to know when it's time to leave that life on your own terms."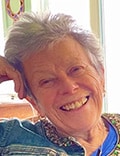 Marmoreo is aware of the challenges many practitioners face regarding MAID. "Practitioners have to come to terms with what their own comfort level is around having difficult conversations, know what their limit is, and what their tolerance is for moral and ethical dilemmas," she said. "They have to know when they're in a path that they are no longer comfortable with and that they can back out and refer on.
"Canada is a very big country with a very small population widely spread and very diverse, and every province has its own application of this law, who you answer to, and the oversight bodies," she noted.
In response to that fragmentation, the Canadian Association of MAID Assessors and Providers (CAMAP) emerged. CAMAP has been developing a curriculum that will be available across Canada in the fall to help practitioners with the legislative requirements and with developing the interviewing skills and other skills needed to handle patients' problems and dilemmas, according to Marmoreo. The goal is to provide standards and guidelines for MAID provision.
Marmoreo notes that CAMAP provides a secure forum where practitioners can get support, as well as information. "Next year, mental illness as the sole underlying cause will come into effect," she said. "There's a jolt every 2 years with this law, which means that the whole process of determining quality of life and what living means becomes more nuanced, more broad based. All that requires much more input and understanding. As a solo practitioner, I don't want that burden alone. I want help in this journey."
Follow Marilynn Larkin on Twitter: @MarilynnL.
For more news, follow Medscape on Facebook, Twitter, Instagram, and YouTube.
Credits:
Lead image: Moment/Getty Images
Image 1: Dr Donna Wilson
Image 2: Karen Minden
Image 3: Bob Ramsay
Medscape Medical News © 2022

Cite this: Medical Assistance in Dying in Canada: Too Much, Too Fast? - Medscape - Aug 23, 2022.