The drive from Texas to the clinic in Albuquerque, New Mexico, took 10 hours. It was mid-April of this year. There wasn't much to see along the mostly barren stretch, and there wasn't much for Kailee DeSpain to do aside from think about where she was going and why.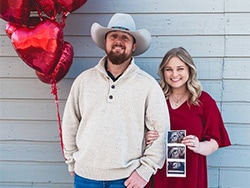 Her husband was driving. She sensed his nervous glances toward the passenger seat where she sat struggling to quiet her thoughts.
No, she wasn't having any pain, she told him. No, she wasn't feeling like she did the last time or the two times before that.
This pregnancy was different. It was the first in which she feared for her own life. Her fetus — Finley — had triploidy, a rare chromosomal abnormality. Because of the condition, which affects 1% to 3% of pregnancies, his heart, brain, and kidneys were not developing properly.
At 19 weeks, Finley was already struggling to draw breath from lungs squeezed inside an overcrowded chest cavity. DeSpain wanted nothing more than to carry Finley to term, hold him, meet him even for a moment before saying goodbye.
But his condition meant he would likely suffocate in utero well before that. And DeSpain knew that carrying him longer would likely raise her risk of bleeding and of her blood pressure increasing to dangerous highs.
"This could kill you," her husband told her. "Do you realize you could die bringing a baby into this world who is not going to live? I don't want to lose you.'"

Unlike her other pregnancies, the timing of this one and the decision she faced to end it put her health in even greater danger.
Imminent Danger
On September 1, 2021, a bill went into effect in Texas that banned abortions from as early as 6 weeks' gestation. Texas Senate Bill 8 (SB8) became one of the most restrictive abortion laws in the country. It prohibited abortions whenever a fetal heartbeat, defined by lawmakers, could be detected on an ultrasound, often before many women knew they were pregnant.
The Texas abortion law was hardly the last word on the topic. DeSpain didn't know it on her drive to New Mexico in April, but the US Supreme Court was weeks away from overturning the landmark Roe v. Wade decision.
On June 24, the Supreme Court delivered its 6-3 ruling overturning Roe v. Wade, the 1973 case that granted women the right to abortion.
This decision set in motion "trigger laws" in some states ― laws that essentially fullly banned abortions. Those states included DeSpain's home state of Texas, where abortion is now a felony except when the life of the mother is in peril.
However, legal definitions of what qualifies as "life-threatening" remain murky.
The law is unclear, says Lisa Harris, MD, PhD, professor in the Department of Obstetrics and Gynecology at the University of Michigan, Ann Arbor. "What does the risk of death have to be, and how imminent must it be?" she asked in a recent editorial in The New England Journal of Medicine. Is 25% enough? 50%? Or does a woman have to be moments from dying?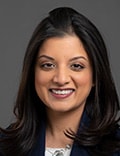 "This whole thing makes me so angry," says Shikha Jain, MD, a medical oncologist at University of Illinois Health, Chicago. "A patient may not be experiencing an emergency right now, but if we don't take care of the situation, it may become an emergency in 2 hours or 2 days."
Even before the Roe v. Wade decision, pregnancy had been a high-stakes endeavor for many women. In 2019, more than 750 women died from pregnancy-related events in the United States. In 2020, that number rose to 850. Each year dozens more suffer pregnancy-related events that require lifesaving interventions.
Now, in a post-Roe world, the number of maternal deaths will likely climb as more abortion bans take effect and fewer women have access to lifesaving care, experts say. A 2021 study that compared 2017 maternal mortality rates in states with different levels of abortion restrictions found that the rate of maternal mortality was almost two times higher in states that restricted abortion access compared with those that protected it — 28.5 per 100,000 women vs 15.7.
Some women living in states with abortion bans won't have the resources to cross state lines for care.
"This is just going to widen the healthcare disparities that are already so prevalent in this country," Jain says.
Navigating a Crossroads
DeSpain's medical history reads like a checklist of pregnancy-related perils: chronic high blood pressure, persistent clotting problems, and a high risk of hemorrhage. She was also diagnosed with cervical cancer in 2020, which left her body more fragile.
Cardiovascular conditions, including hypertension and hemorrhage, are the leading causes of maternal mortality, responsible for more than one third of pregnancy-related deaths. Preeclampsia, characterized by high blood pressure, accounts for more than 7% of maternal deaths in the US. Although less common, genetic disorders, such as spinal muscular atrophy and triploidy, or cancer during pregnancy can put a mother and fetus at risk.
Cancer — which affects about 1 in 1000 pregnant women and results in termination in as many as 28% of cases — brings sharp focus to the new dangers and complex decision-making patients and their doctors face as abortion bans take hold.
Before the Supreme Court decision, a pregnant woman with cancer was already facing great uncertainty. The decision to treat cancer during pregnancy involves "weighing the risk of exposing the fetus to medication vs the risk to the mother's untreated illness if you don't expose the fetus to medication," Elyce Cardonick, MD, an obstetrician at Cooper University Health Care who specializes in high-risk pregnancies, told the National Cancer Institute.
Oncologists generally agree that it's safe for pregnant women to receive chemotherapy during the second and third trimesters. But for women with aggressive cancers that are diagnosed in the first trimester, chemotherapy is dangerous. For women who need immunotherapy, the risks of treatment remain unclear.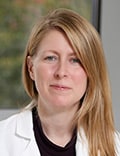 In these cases, Alice S. Mims, MD, must broach the possibility of terminating the pregnancy.
"Cancer is a very urgent condition," says Mims, a hematology specialist at the Ohio State University Comprehensive Cancer Center, Columbus, who sees patients who are pregnant. "These women may have other children at home, and they want to do their best to fight the disease so they can be around for their family long term."
Now the changing legal landscape on abortion will put hundreds more pregnant women with cancer in danger. In a recent viewpoint article published in JAMA Oncology, Jordyn Silverstein and Katherine Van Loon, MD, MPH, estimate that during the next year, up to 420 pregnant women living in states with restricted abortion access will face threats to their cancer care and potentially their life.
"The repercussions of overturning Roe v. Wade — and the failure of the Supreme Court to provide any guidance on exceptions related to the life and health of the mother — are potentially catastrophic for a subset of women who face a life-threating diagnosis of [pregnancy-associated cancer]," they write.
The choice DeSpain faced after her cervical cancer diagnosis was different. She was not pregnant at the time, but she was at a crossroads.
Although it was caught early, the cancer was aggressive. Her oncologist recommended that she undergo a hysterectomy — the surgery that would give her the best chance for a cancer-free future. It would also mean she could no longer become pregnant.
With a less invasive procedure, on the other hand, she could still carry a child, but she would face a much greater chance that the cancer would come back.
At 27, DeSpain was not ready to close the pregnancy door. She opted for a surgery in which part of her cervix was removed, allowing her to try for another baby.
But she faced a ticking clock in the event her cancer returned.
If you want to have a baby, "try soon," her doctor warned.
A Dead End
After her cancer surgery and a third miscarriage, DeSpain and her husband were surprised and excited when in late 2021 she again became pregnant.
The first trimester seemed blissfully uneventful. As the weeks passed, Finley's heart started to beat.
But the 16-week ultrasound signaled a turning point. The sonographer was too quiet.
"This is really bad, isn't it?" DeSpain asked her sonographer.
The doctors told her he wouldn't survive. Finley had no heart chambers. His heart couldn't pump blood properly. He was missing one kidney, and his brain was split in the back. With almost no amniotic fluid, her doctor said he would likely die in utero, crushed to death without support from the protective liquid.
She fought for him anyway. She sought specialty care, followed bedrest orders, and traveled 3 hours to Houston to enroll in a clinical trial.
But every road was a dead end.
Ultimately, testing revealed Finley had triploidy, and all lines led to one point.
"There were too many things wrong, too much wrong for them to fix," says DeSpain, recalling the news from her doctor in Houston. "I was in shock. My husband was just sitting with his hands flat on the table, staring at nothing, shaking a little bit."
However, Finley still had a heartbeat, making an abortion after 6 weeks a felony in Texas. Even a compassionate induction was now out of the question unless her death was imminent.
DeSpain called the abortion clinic in Albuquerque and made an appointment. She would have to wait 2 weeks because of an influx of pregnant patients coming from Texas.
She welcomed the wait...just in case she changed her mind.
"At that point I wanted to carry him as far as I could," she says.
For those 2 weeks, DeSpain remained on bed rest. She cried all day every day. She worried that Finley was experiencing pain.
Through this process, her doctor's support helped keep her grounded.
"She cried with us in her office and said, 'I wish that you didn't have to go, but I think you're doing the right thing, doing what keeps you safest,' " DeSpain recalls.
DeSpain declined to share the name of her doctor out of fear that even expressing compassion for a patient's safety could put the physician in legal jeopardy and provoke harassment.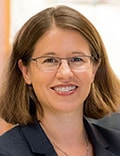 That fear is warranted. Some doctors will be forced to choose between doing what is legal — even though the law is vague — and doing what is right for patients, says law professor Jamie Abrams, JD, who was recently diagnosed with breast cancer.
To live in a world where there's talk of criminalizing doctors for taking care of their patients, where there's "this national movement to position some women to be shunned and exiled for seeking care that's right for them, their health, and might save their life is staggering and beyond comprehension," says Abrams, professor of law at the American University Washington College of Law, Washington, DC.
Abrams, who was diagnosed with hormone receptor–positive invasive breast cancer the same day she read the leaked Supreme Court draft on the decision to end of Roe v. Wade, said that "overnight, I became a person who would need an abortion if I became pregnant, because my treatment would compromise a healthy birth or delay necessary cancer care." Abrams was also told she could no longer use hormonal contraception.
Harris's advice to clinicians is to try to do what they feel is best for patients, including referring them to centers that have legal resources and protections regarding abortions.
Mims agrees and recommends that doctors reach out to those with more resources and legal backing for support. "I would advise doctors in [states with restrictive laws] to familiarize themselves with available resources and organizations taking action to deal with questionable cases," Mims says.
"Baby Killers Work Here"
Following her 10-hour drive to Albuquerque, DeSpain encountered lines of protestors at the clinic. They were holding signs that said, "Abortion is murder," and "Baby killers work here."
"Please don't kill your baby — we have resources for you," a woman screeched through a megaphone as DeSpain, nearly 20 weeks' pregnant, stepped out of the car to enter the clinic.
"I remember turning around, looking at her and making eye contact, and yelling back, 'My baby has triploidy — he is dying! He is going to suffocate if I carry him full term. You don't know what you're talking about!' "
A nurse held her hand during the procedure.
"He said, 'You're doing great, you're okay,' " she recalls. She knew there was a chance that Finley's face would be crushed by contractions during labor because of the lack of amniotic fluid, but she hoped not. DeSpain longed for a photo.
There was no photo to take home the next day, but DeSpain did receive Finley's footprints, and his heartbeat — as captured by the specialty team in Houston — lives on in a stuffed giraffe.
His ashes arrived a few weeks later.
By then, the Supreme Court draft had been leaked. DeSpain knew her predicament in Texas would soon affect women across the US and make any future pregnancy attempt for her even more risky.
The weeks and months that followed were a blur of grief, anger, and medical testing.
But she received some good news. A second triploidy pregnancy was extremely unlikely.
Several weeks later, DeSpain got more good news.
"I had a follow-up cancer appointment, and everything was completely clear," she says.
She remains hopeful that she will be able to give birth, but her doctor cautioned that it's no longer safe to become pregnant in Texas.
"I need you to understand that if you get pregnant and you have complications, we can't intervene unless the baby doesn't have a heartbeat, even if it would save your life," DeSpain recalls her doctor saying.
If Texas remains a dangerous place to be pregnant, DeSpain and her husband will have to move.
For now, DeSpain wants people to know her story and to continue to fight for her right to govern her body.
In a public post to Facebook, she laid bare her pregnancy journey.
"No one should have to share a story like mine to justify abortion," she wrote. "My choice is not yours to judge, and my rights are not yours to gleefully take away."
Abrams, DeSpain, Harris, Jain, and Mims have disclosed no relevant financial relationships.
Sharon Worcester, MA, is an award-winning medical journalist based in Birmingham, Alabama, writing for Medscape, MDedge and other affiliate sites. She currently covers oncology, but she has also written on a variety of other medical specialties and healthcare topics. Victoria Stern, MA, is an associate editor at Medscape covering oncology news and features.
For more news, follow Medscape on Facebook, Twitter, Instagram, and YouTube.
Credits:
Lead image: iStock/Getty Images
Image 1: Kailee DeSpain
Image 2: Dr Shikha Jain
Image 3: Dr Alice Mims
Image 4: Jamie Abrams, JD
Medscape Medical News © 2022 

Cite this: After Cancer, Abortion Experience Highlights Post-Roe Reality - Medscape - Aug 22, 2022.