Faarina Khan, MD, MPH, always knew she'd have to overcome obstacles to achieve her dream career in medicine. As an American citizen who attended Dow Medical College in Karachi, Pakistan, she knew her status as an international medical graduate (IMG) would work against her as she sought residency training in the US.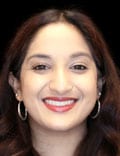 But Kahn didn't expect to fail the National Resident Matching Program (NRMP) four times.
Khan's situation is far from unique. Earlier this year, about 93% of US MDs and 91% of DOs matched. But only 61% of IMGs such as Khan matched, while 58% of non-US citizen IMGs did, according to a report from the NRMP.
Bryan Carmody, MD, an associate program director at Eastern Virginia Medical School, analyzes match trends on his medical education blog, "The Sheriff of Sodium." He relayed that there are about 1.33 PGY-1 positions available for each graduating US MD and DO student.
"However, there are not enough residency positions for every applicant when you include reapplicants and international medical graduates ― then, the ratio of positions to applicants falls to 0.85." He also noted that 2000 US MD seniors failed to match, along with over 5000 IMGs.
This perennial mismatch has led some states to search for ways to use unmatched graduates' medical expertise while increasing peoples' access to care. One solution has been the creation of assistant physician licenses. Assistant physicians — not to be confused with physician assistants — are graduates of medical school who have yet to complete residency.
In 2014, Missouri became the first state to create an assistant physician license. The first licenses were issued in 2017. The assistant physician license allows its holders to practice medicine in Missouri under a collaborative practice agreement with a physician, who is ultimately responsible for the care given.
The scope of practice of assistant physicians is similar to that of other midlevel practitioners, such as physician assistants or nurse practitioners, with whom they are sometimes confused. They perform physical exams, diagnose ailments, provide simple treatments, and have limited drug-prescribing privileges. An important distinction is that most other midlevel providers have master's-level training and can practice in a variety of settings, while assistant physicians are limited to outpatient settings.
Arizona, Arkansas, Utah, and Kansas have created licenses similar to that of Missouri's, and other states are considering them too.
Stepping Stone to Residency
For Khan, Missouri's assistant physician license became a professional lifeline. Her initial failures to match left her emotionally devastated but more determined than ever to succeed in medicine. After completing an internship year in Pakistan and a stint working as a medical assistant in Chicago, she enrolled in the University of Kansas' masters of public health program and became a research assistant there.
She then applied for and received a Missouri assistant physician license and eventually found her way to the Medina Clinic, in Grandview, Missouri, where she volunteered for 3 years.
Before the COVID-19 pandemic, she commuted 3 hours each way every Saturday from Witchita, Kansas, to the clinic to see patients throughout the morning and afternoon. "I didn't get paid a single dime as an assistant physician, but it was worth it. I did it for the experience and to benefit the patients," she says. "This is the only opportunity I've come across that lets you work at your proper level of training and brings you back into direct patient care."
Her peers at Medina included assistant physicians who flew in from other states, including New York, Connecticut, Michigan, and Texas, for their monthly volunteer shifts. "We're a very resilient bunch. We keep applying, we keep trying," she says of her former colleagues. "We've spent blood, sweat, and tears trying to become someone in medicine, and we're not willing to give up on that dream."
Medina's approach appears to be paying off. According to the clinic's website, 35 assistant physicians — just over half of Medina's total volunteer corps, including 10 this year — have matched into residency programs across the US since Medina first began working with assistant physicians.
In 2021, Khan joined that group. On her fifth try, she matched into family medicine at the Roseburg Family Medicine Residency, in Roseburg, Oregon. "I credit my assistant physician work with helping me finally break through," says Kahn, who is president of the National Association of Assistant/Associate Physicians, a nonprofit advocacy group. "It was an almost identical experience to what I do now in residency except that my Missouri experience was not ACGME [Accreditation Council for Graduate Medical Education] accredited."
Debate Over Licensing
Missouri's license is contingent upon assistant physicians practicing in outpatient settings in underserved areas. The state's Board of Healing Arts states that candidates must have completed Step 2 of the US Medical Licensing Examination (USMLE) within 3 years of medical school graduation and their application for an assistant physician license.
Kansas created a special license for graduates of the Kansas University School of Medicine who do not match with a residency program to let them practice under continuous direct supervision for a maximum of 2 years. A spokesperson for the state's only medical school declined an interview with Medscape because "our students have never used it."
Even in Missouri, license uptake is relatively low. The Board of Medical Licensure estimated that as of last summer, the number of assistant physicians in the state was 200 to 300, although the number who are actually practicing appears to be significantly lower. Openings for assistant physicians circulate mainly via word of mouth among unmatched physicians eager to gain clinical experience. Competition is fierce at the few sites willing to engage assistant physicians.
Clinical Experience License
While the Missouri model has proven popular with other states, the most recent state to grapple with the unmatched physician/increased access to care issue has taken a different approach. In October, Washington State began offering a medical license specifically for IMGs.
Known as a clinical experience license, it doesn't limit the physician's scope of practice or geographic location. License holders must pass all three steps of the USMLE and work under the supervision of a fully licensed physician. The clinical experience license is good for 2 years, with the option of 1 year of renewal, for a total of 4 years of practice in the state.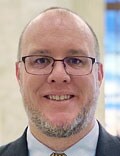 Micah Matthews, MPA, deputy executive and legislative director for the Washington Medical Commission, the state's licensing body, says his state specifically wanted to avoid Missouri's approach of requiring assistant physicians to practice primary care in underserved areas.
"The problem with that logic is you're telling an inexperienced physician to practice the broadest scope of medicine in a remote area without extensive support," he says. "That sends the message to people in our state that, if they live in a rural area, they should just expect to receive lesser or inferior medical care. That is not equitable."
In Missouri, collaborative physicians such as the Medina Clinic's Wael Mourad, MD, a clinical professor of community and family medicine at the University of Missouri–Kansas City, are taking it upon themselves to help prepare their assistant physicians to apply for residency by offering curriculum vitae reviews and mock interviews. In Washington, that residency-focused approach is built in.
"Our intent with this license is to funnel people into residency so they can complete that and come out as fully licensed doctors," Matthews says.
To that end, Washington State requires that any prospective sponsor have at least three full-time physicians delivering direct clinical care.
"Earning three good letters of recommendation is always noted as a barrier to residency entry for IMGs," Matthews says. "We set it up so that each IMG will get three solid letters of recommendation from licensed Washington physicians who will know the applicant's work and be easily accessible to discuss residency applicants."
Attention to International Grads
As to why Washington's new license focuses only on IMGs and not US graduates, Matthews believes that's a question both of equity and of bringing in more seasoned clinicians to help increase access to care. "The data I've seen shows that US grads who don't match have a higher likelihood of matching on year 2 than an IMG would on any year," Matthews says. He adds that many IMGs apply to dozens of residency programs without ever matching.
As in Missouri, uptake of the new license category has been slower than expected in Washington State. "We were told there were 50 to 60 IMGs who met all the requirements and an additional 400 more who need to complete one or more steps," Matthews says. "In our first 8 months, we issued 19 clinical experience licenses."
He believes that the lag in license applications may be due to the fact that applicants must identify their sponsors and clarify their duties before applying.
Clearly, the stakes involving assistant physician licenses are high, both on an individual level and a societal level, he says. Carmody sees the potential for both positive and negative consequences from the licenses.
"If you look at it from a patient standpoint, it's probably a win if they're better able to access care," he says. "If you look at it from the unmatched physician standpoint, I think it's a short-term win and a long-term loss if the assistant physician role doesn't let them pay down their medical school debt or residency programs don't look favorably on the experience."
He said he's also concerned about the inequities of creating a two-tiered physician system if the assistant physician license were to become a permanent option for clinicians.
Kahn does not share this concern. "We are not trying to bypass residency. The assistant physician license is meant to be a bridge to residency," she says. "It's a tool that's supposed to let us help ourselves and the residents of those states until we're able to give that proper training and licensure and be able to then serve as proper, fully licensed physicians in these states."
For more news, follow Medscape on Facebook, Twitter, Instagram, and YouTube.
Credits:
Lead image: E+/Getty Images
Image 1: Aviva Health
Image 2: Stephanie Mason
Medscape Medical News © 2022

Cite this: Can Assistant Physician Licenses Solve Unmatched Resident Issues? - Medscape - Aug 19, 2022.