Question: I have been dissatisfied with my institution's response to unsafe situations with patients or others on our property. For example, 3 years ago, we had a shooting at our clinic and a coworker was killed. We have had patients threaten staff, with little repercussion. This is not something that I'd like to share publicly, but I wonder to what extent institutions are obligated to keep staff and patients safe.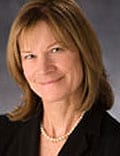 Workplace violence is becoming a huge problem. In the month of April 2022, 9 of 10 healthcare workers who were surveyed witnessed, were in close proximity to, or directly experienced violence from a patient or a patient's caregiver. For example:
In June 2022, a man walked into an emergency department in Los Angeles and asked for treatment for anxiety. During his evaluation, he stabbed a physician and two nurses. He had a history of arrest for battery, investigators found.

In July 2022, a patient receiving care at Duke Raleigh Hospital punched a nurse, knocking her unconscious and breaking her nose and eye socket. A security officer who stepped in suffered a broken finger. The patient had been charged with assault twice in the past month, in other settings.
Hospitals have a responsibility to staff and to patients to make reasonable efforts to protect the individuals' safety. Employer responsibility to protect employee safety is set by government agencies, accreditation agencies, and by civil law; that is, precedent from court cases where a victim has sued an institution. Courts have held that employers have a duty to protect employees from people with a known dangerous propensity.
In the Duke Raleigh Hospital case described above, in a news report about the incident, a hospital administrator stated that the institution evaluated their security protocols regularly. Security measures in place included 24/7 security guards and metal detectors in the emergency department.
It's good that the hospital had round-the-clock security guards in the emergency department, but that didn't prevent the nurse's injury. It is not clear whether the hospital administrators should have known about the patient's propensity toward violence and taken extra measures. No registry of violent individuals exists that would allow admissions staff to determine whether a patient who has arrived at an emergency department has a history of violence.
Just how employers are expected to protect employees isn't entirely clear. Efforts to prevent or contain violence might include:
Training of healthcare workers and security personnel;

Screening of employees for history of violence;

Security guards, both at entrances and available for assistance; and

Policies on communication when an individual with known violent history is on premises: for example, when a prisoner is on-site for medical care.
If there has been an incident of workplace violence, an employer has a responsibility to assess what happened and try to prevent future incidents.
Here is how The Joint Commission, the Occupational Safety and Health Administration (OSHA), and civil law weigh in on employer responsibilities:
New Accreditation Standards on Workplace Violence
The Joint Commission instituted new standards on workplace violence prevention in January 2022. Here is a summary of what hospitals must do to maintain accreditation:
Have a workplace violence prevention program led by a designated individual and developed by a multidisciplinary team that includes:

Policies and procedures to prevent and respond to workplace violence;

A process to report incidents in order to analyze incidents and trends;

A process for follow-up and support to victims and witnesses, including counseling, if necessary; and

Reporting of workplace violence incidents to the governing body.

Conduct an annual worksite analysis related to the workplace violence prevention program and take action to mitigate or resolve safety and security risks.

Establish processes for continually monitoring, internally reporting, and investigating:

Injuries to patients or others;

Occupational illnesses and staff injuries;

Incidents of property damage; and

Safety and security incidents involving patients, staff, or others.

Provide training, education, and resources to leadership, staff, and licensed practitioners. The hospital determines what aspects of training are appropriate for individuals based on their roles and responsibilities. The training, education, and resources must address prevention, recognition, response, and reporting of workplace violence as follows:

What constitutes workplace violence;

Education on the roles and responsibilities of leadership, clinical staff, security personnel, and external law enforcement;

Training in de-escalation, nonphysical intervention skills, physical intervention techniques, and response to emergency incidents; and

The reporting process for workplace violence incidents.
Occupational Safety and Health Administration
OSHA has not issued any formal standards on workplace violence. A 1995 case held that employers are not strictly liable for workplace violence under the Occupational Safety and Health (OSH) Act. However, OSHA put out this statement:
An employer that has experienced acts of workplace violence, or becomes aware of threats, intimidation, or other indicators showing that the potential for violence in the workplace exists, would be on notice of the risk of workplace violence and should implement a workplace violence prevention program combined with engineering controls, administrative controls, and training.
And
...Failure of an employer to implement feasible means of abatement of these hazards could result in the finding of an OSH Act violation.
However, the occurrence of acts of violence which are not "recognized" as characteristic of employment and represent random antisocial acts which may occur anywhere would not subject the employer to a citation for a violation of the OSH Act.
In 2014, OSHA fined a hospital in New York after dozens of incidents in which patients and visitors assaulted employees.
Civil Litigation
While there is legal precedent holding that employers have a duty to use reasonable care and skill to provide a safe workplace, most cases involving employer liability for worker injuries revolve around machines, rather than people. I found no court cases holding a hospital liable for injuries to a staff member caused by a patient. That may be because any compensation to victims of workplace violence is supposed to come from the Workers' Compensation Program.
However, there are cases where hospitals were held liable for negligent hiring, when an employee was the perpetrator of violence, the employee had a history of violence, and the hospital should have known about that history through a background check. And, if a prisoner is being treated in a hospital, the hospital could be liable for victims if the hospital does not implement extra security precautions.
Disposition of a lawsuit would depend on whether the assault was foreseeable. Factors affecting foreseeability include whether the hospital is in a high-crime area, whether there have been other attacks, whether the facility had protocols and policies in place to train security personnel and staff, and whether the hospital's efforts compared favorably with those of other hospitals that were similarly situated.
State laws vary as to theories of liability under which an injured staff member or patient could recover monetary damages after being assaulted at the hospital. A worker or patient who is assaulted while in a hospital should consult a qualified attorney in their state.
A victim could sue the perpetrator of the violence, however. And assailants are likely to face criminal charges.
Legislation
Currently, no federal law protects healthcare workers from workplace assault. HR7961, the Safety from Violence for Healthcare Employees (SAVE) Act, was introduced in the US House of Representatives in June 2022. That law would provide for fines and/or imprisonment if an individual assaults a hospital employee at the workplace.
Several states are working on or have passed legislation to make workplace assault on a healthcare worker a felony.
Efforts to protect of healthcare workers are evolving. It is going to take some advocating within organizations, and some lobbying of Congress and state legislatures, before we see progress.
Carolyn Buppert (www.buppert.com) is an attorney and former nurse practitioner who focuses on the legal issues affecting nurse practitioners.
Follow Medscape on Facebook, Twitter, Instagram, and YouTube
Credits:
Lead image: Medscape Illustration/Dreamstime
Medscape © 2022 WebMD, LLC

Any views expressed above are the author's own and do not necessarily reflect the views of WebMD or Medscape.
Cite this: Health Employers Must Do More to Protect Staff From Violence - Medscape - Aug 23, 2022.