After New York–based yoga instructor Erin Conley's two sisters gave birth, Conley suggested a few advanced poses to help strengthen their pelvic floor.
"With one of my sisters, she said, 'Honestly right now, I just can't even stand up,'" Conley recalled.
Conley's other sister could do slightly more advanced poses — leading Conley to recognize that after delivery, women's ability to practice yoga varied widely.
"Post-birth is certainly a progression for each woman," she said. "You can't just go into these advance postures."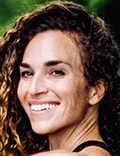 Conley tailored a slow sequence of 30-second poses that each sister could start with, and they eventually reported an improvement of pelvic floor issues. Conley's suggestions to her sisters are backed by a small but growing body of research. One study published in August in the journal Urology suggests that yoga may be a way to help treat multiple types of pelvic floor disorders.
More than 1 in 4 women in the United States experience pelvic floor disorders, such as bowel or urinary incontinence or pelvic organ prolapse, many as a result of giving birth. But less than 15% of these women seek medical treatment for their symptoms, according to Hari Tunuguntla, MD, associate professor of urologic surgery at Rutgers University's Robert Wood Johnson Medical School, in New Brunswick, New Jersey.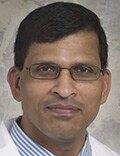 For those who do seek medical help, many patients have trouble complying with initial lifestyle-based recommendations, such as refraining from drinking caffeinated and carbonated beverages, Tunuguntla said.
"It requires a lot of persistence and knowledge and compliance," he said.
Medication as well as physical therapy are routes doctors can order before considering surgery, but some patients find clinical-based interventions to be costly. The cost of the interventions can add up depending on what a person's insurance policy covers, Tunuguntla said.
With those struggles in mind, he and his colleagues set out to study the efficacy of the mobile app Yoga of Immortals, which offers a holistic form of yoga that includes postures, breathing exercises, sound therapy, and meditation.
"It includes sound therapy, summative breathing exercise," Tunuguntla said. "These are useful not just for the condition but for general well-being."
For the study, Tunuguntla and his colleagues emailed surveys to 420 people between ages 18 and 74 years in 23 countries who reported having any type of urinary incontinence, regardless of severity. The participants, most of whom were women, used the yoga app for 30 minutes a day for 8 weeks.
More than three quarters of participants reported that the frequency and severity of their incontinence improved after 8 weeks of practice compared with when they started, without having to visit their healthcare provider. Most participants also said that they felt "very much better" after 8 weeks compared with when they began the yoga regimen, the researchers found.
The study did not compare the effectiveness of the approach with other standard treatments for incontinence, like physical therapy, medication, or surgery.
Conley, an instructor since 2010, said that one of the benefits of yoga is building strength and flexibility slowly and simultaneously. She uses yoga poses that focus less on movement and more on holding positions for longer periods of time.
"I'll do sequences of a mountain pose with a block to activate the core in the most basic ways, and really focus on the breathing," she said.
Another benefit of slower forms of yoga is that they can help participants become more aware of the structures of their pelvic floor, according to Alison Huang, MD, professor of medicine, urology and epidemiology, and biostatistics at University of California, San Francisco.
"In some ways we can think of it as a complementary substitute for rehabilitation therapy," Huang said.
Huang and her colleagues published a short report recently in The Journal of Integrative and Complementary Medicine showing that even telehealth-based yoga programs for older women with urinary incontinence can offer an accessible way for women of any background to take advantage of yoga's benefits.
An estimated 93% of 66 participants who practiced yoga through planned telehealth appointments reported feeling "very or moderately satisfied" with their practice. Huang said that the study is not yet complete but offers a glimpse into some of the advantages of yoga for women with urinary incontinence.
"Any kind of treatment that relies on intensive one-on-one visits with specialists is going to be harder to access for some women," Huang told Medscape Medical News. "Yoga is typically practiced in a community setting, outside of traditional healthcare settings."
The accessibility of yoga and its community-based practice may help eliminate any obstacles to care and compliance that clinicians like her and Tunuguntla at times experience. Mounting studies have also indicated that yoga may help improve overall wellness, manage stress, promote healthier eating, and benefit a person's mental and emotional health.
Despite emerging research on the link between yoga and pelvic floor disorders, Huang said that it's still early for clinicians to recommend the exercise form for every patient.
"We just don't have the [solid] evidence to show your pelvic floor will improve," she said.
"For any woman who is starting out more sedentary, I think there are benefits to practice yoga for overall health," Huang said. "Most clinicians would say there are opportunities to practice yoga regularly in a way that is safe, with a knowledgeable instructor."
According to Conley, yoga is only as beneficial as a person's level of consistency in the practice.
"The dedication to yoga is your willingness to showing up," said Conley. "I think depending on your commitment to the practice, if you're really committed to the practice — just like you show up to physical therapy everyday — you will improve," said Conley.
"Being gentle and patient with the process is important too," she said.
Tunuguntla and coauthors report no relevant financial relationships.
Urology. Published online June 30, 2022. Full text
Lara Salahi is a journalist living near Boston.
Follow Medscape on Facebook, Twitter, Instagram, and YouTube
Credits:
Lead image: DigitalVision/Getty Images
Image 1: Erin Conley
Image 2: Rutgers University
Medscape Medical News © 2022 WebMD, LLC

Send news tips to news@medscape.net.
Cite this: Is Yoga the Answer to Pelvic Floor Woes? - Medscape - Aug 17, 2022.