A monoclonal antibody (mAb), L9LS, shows promise in preventing malaria infection, according to the results of a small, proof-of-concept study reported in The New England Journal of Medicine .
Of 17 participants who received a single dose of L9LS in the phase 1 study, 15 (88%) were protected against malaria infection.
In a similar small, phase 1 study reported last year, the monoclonal antibody CIS43LS showed promising results in providing protection. L9LS is three times more potent than CIS43, the parent antibody of CIS43LS.
Malaria is the most common infectious cause of death in children younger than 5 years, killing one of them every minute; these early childhood deaths account for 80% of all malaria deaths. The recent RTS,S/AS01 vaccine (Mosquirix), recommended by the World Health Organization (WHO) last year for use among children, is a welcome advance but provides only about 36% protection after 4 years.
In this open-label clinical trial, participants received one dose of L9LS at an intravenous (IV) dose of 1 mg/kg of body weight, 5 mg/kg, or 20 mg/kg or a subcutaneous (SQ) dose of 5 mg/kg . They were challenged 2-6 weeks later with bites from five infected mosquitoes. Malaria-infected mosquitoes also fed on six control volunteers who were not pretreated with the mAb. Only 2 in 17 L9LS recipients developed parasitemia — one who had received 1 mg/kg/IV and the other 5 mg/kg/SQ, both lower doses. None of those who received a higher dose became ill. All six control participants became parasitemic (P < .001).
All participants were given directly observed therapy with a standard treatment of 1 g of atovaquone and 400 mg of proguanil hydrochloride for 3 consecutive days, either when they were found to be parasitemic or on day 21 of the study.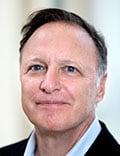 "When you give a monoclonal antibody passively, it should induce the same level of antibody no matter who you are, where you are in the world, or what age you are," Robert Seder, MD, chief of National Institutes of Health's Cellular Immunity Section and study lead, told Medscape Medical News. The antibody should then bind the surface of the infecting sporozoite and neutralize it by preventing the liver phase of parasite infection, thus breaking its life cycle.
An advantage of the mAb, he added, is that "it takes away a lot of the uncertainty that you might get with vaccines, and theoretically, you should have much better potency."
The major disadvantage, he acknowledged, "is that you have no memory. It's an antibody. It's a protein that goes down over time. So it's absolutely time limited."
Tuan Tran, MD, PhD, is a malaria researcher and immunologist at Indiana University who was not affiliated with this study, although he is working on L9LS. He told Medscape Medical News that "The design of this particular monoclonal is important because it targets a junctional region within the circumsporozoite protein" and may help prevent "eventual [immune] escape by parasites, similar to what you might see with a vaccine."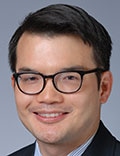 He added that "This mechanism of neutralization has to be 100% effective. Just a single sporozoite that does not get sufficiently coated by the antibody can potentially invade a liver cell and start a blood-stage infection. So it just requires one parasite escaping to cause failure, leading to malaria."
Though Tran sees an important role for mAbs now, he would prefer "a highly effective vaccine, meaning one that has at least 75% efficacy by the WHO's benchmark, especially one that is more durable."
In West Africa, "they get malaria for 6 months a year. And the current standard of care is they get drug treatment orally four times during the season," Seder explained. "That requires the mom to take the baby in four times…you can understand that compliance might be an issue."
With the mAb, "one shot subcutaneously (with no adjuvant) would last for 6 months. That's a pretty good solution." And "if it lasted for an entire year, it could work in East Africa," he said. The major caveat is that "it's a small study, proof of principle."
Tran believes "the most immediate role for [mAbs] against malaria would be for people traveling to malaria-endemic areas who need malaria prophylaxis for a longer period than what is generally recommended for chemoprophylaxis."
Seder agreed that it would benefit travelers and the military but adds that a more impactful benefit is that mAb "would be ideal for pregnancy."
Malaria causes 10% low birth weight, many miscarriages, and a number of deaths during pregnancy; one shot between the first and second trimesters would eliminate much of this, he said. But the "big kahuna is eliminating malaria. You can treat a country with drugs to get rid of their parasites and give the shot of the antibody at the same time."
Seder's immediate goal? "We can make life better for kids and pregnant women."
Seder and Tran report no relevant financial relationships.
Tran reports he is involved in a trial of L9LS in Malian children (secondary analysis of samples from that study).
N Engl J Med. Published online August 4, 2022. Full text
Judy Stone, MD, is an infectious disease specialist and author of Resilience: One Family's Story of Hope and Triumph Over Evil and of Conducting Clinical Research , the essential guide to the topic. You can find her at drjudystone.com or on Twitter @drjudystone .
Follow Medscape on Facebook, Twitter, Instagram, and YouTube
Credits:
Lead image: Dreamstime
Image 1: National Institutes of Health/National Institute of Allergy and Infectious Diseases
Image 2: Indiana University
Medscape Medical News © 2022 WebMD, LLC

Send news tips to news@medscape.net.
Cite this: Second Monoclonal Antibody to Prevent Malaria Shows Promise - Medscape - Aug 17, 2022.