A combination of betadine and silver colloidal gel was more effective than either agent alone in killing bacteria in biofilms in vitro, according to study results published in the American Journal of Infection Control. This combination may hold promise for improving topical therapy for wounds and burns, study authors suggest.
The treatments were tested against five bacteria commonly found in wounds and burns: Staphylococcus aureus, Pseudomonas aeruginosa, Klebsiella pneumoniae, S epidermidis, and methicillin-resistant S aureus (MRSA)
The bacteria were incubated to enable them to grow biofilms. Then discs of cellulose paper treated with betadine, silver colloid gel, or both were exposed to the bacteria.
For the iodine solution, 10% povidone-iodine or betadine topical solution was diluted to 5% in phosphate buffered saline. The silver was colloidal silver (Ago) in a gel form (Ag-gel), tested as 50 mg spread on the paper disc. Samples were examined by confocal laser scanning microscopy and by the growth of colony-forming units.
Betadine showed approximately 1 log of growth inhibition for the test strains of S aureus and clinical isolates of K pneumoniae, S epidermidis, and MRSA. It showed little or no inhibition of P aeruginosa.
The silver gel fared better than betadine. It showed inhibition of over 7 logs of the bacterial growth (100%) in each case in comparison with the untreated samples except for K pneumoniae, which showed approximately 5 logs of inhibition.
The combination of the two antimicrobials showed complete (100%) inhibition of all the bacteria tested.
"Betadine's easy to use [and it's cheap]. But its ability to kill enough of the pathogen is really not very good, and in most cases, it maybe kills 60% of a particular pathogen. But that leaves a lot of bacteria behind," study author Ted Reid, PhD, professor of microbiology and immunology at Texas Tech University, told Medscape Medical News. "What was surprising," he added, was that betadine, when added to the colloidal silver, did better than just the silver alone. "There was a synergistic effect between the two."
Asked about potential problems, he said, "We don't see any inhibition of wound healing with the amount that's used in combination."
Reid said his group is conducting similar testing on older antibiotics. The group will also be testing with animals and will then move on to human studies.
Research partners include American Biotech Labs, LLC, a nano-silver biotech company touting "immune support" lozenges, supplements, and skin products, and Viridis BioPharma Pvt Ltd, Mumbai, which specializes in medicated wound dressings, among other things.
Their methods lack rigor.
Elinor Pulcini, PhD, assistant research professor of chemical and biological engineering, Montana State University–Bozeman, and a Medical Biofilms Laboratory manager, reviewed the article. She told Medscape Medical News via email, "The authors base their data on the assumption that a bacterial spread plate is a biofilm, which it is not.... So, given that they are working with basically a planktonic culture and did not neutralize, of course they are going to get really good results with the silver gel and the silver betadine combo.... It doesn't surprise me that they get no growth on the silver discs either with or without betadine. Silver is an effective agent, and again, this does not demonstrate efficacy on biofilms."
She added, "Their methods lack rigor. The efficacy of silver and betadine cannot be assessed from the data presented in this paper."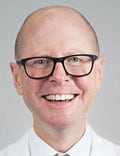 David G. Armstrong, MD, is professor of surgery at the Keck School of Medicine of the University of Southern California. He told Medscape Medical News, "What we're really in need of may not be necessarily just things that treat biofilms, but before we do that, things that can detect biofilms rapidly.
"Probably the best tool to treat biofilm...is good-quality surgical intervention, meaning just a sharp debridement," he added.
After preclinical testing, as was done in this study, safety tests are conducted on animals. When a product gets to human trials, with topical wound treatments, as with other clinical trials for antibiotics, for example, "the standard is, if possible, a double-blind, randomized controlled trial," Armstrong said. In studies in which it is not possible to blind the trial totally, the "goal is to try to blind maybe the observer."
He emphasized patient beneficence in any study. "Typically, the standard-of-care arm is just that it's good-quality care." The other treatment arm would be "good care plus something else." Sometimes two products are compared for safety and efficacy, he said, but in a well-done clinical trial, patients are always randomly assigned to study groups.
The authors report no relevant financial relationships.
Am J Infect Control. Published online April 15, 2022. Abstract
Judy Stone, MD, is an infectious disease specialist and author of Resilience: One Family's Story of Hope and Triumph Over Evil and of Conducting Clinical Research, the essential guide to the topic. You can find her at drjudystone.com or on Twitter @drjudystone.
For more news, follow Medscape on Facebook, Twitter, Instagram, and YouTube.
Credits:
Lead image: iStock/Getty Images
Image 1: University of Southern California
Medscape Medical News © 2022

Cite this: Do Betadine and Colloidal Silver Inhibit Growth of Biofilms? - Medscape - Aug 16, 2022.