Progress has occurred in reducing maternal-to-child transmission of hepatitis B but is still lagging, particularly in Africa, according to a recent report from the Centers for Disease Control and Prevention (CDC) on maternal-to-child transmission (MTCT) of hepatitis B virus (HBV).
By December 2020, 190 (98%) of 194 World Health Organization (WHO) member states had introduced universal infant vaccination with hepatitis B vaccine (HepB), four countries more than in 2016. During this period, there was a 10% increase in providing hepatitis B birth dose (HepB-BD) to all newborns within 24 hours of birth, up to 110 countries (57%).
The slow increase suggests progress may have stalled, the authors write. In 2020, fewer than half of infants globally were given a HepB-BD shot.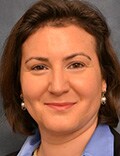 Rania Tohme, MD, MPH, the team lead of the Hepatitis B and Tetanus Team in the Global Immunization Division at the CDC, told Medscape Medical News: "There are still almost 50 countries that do not provide the hepatitis B birth dose, most of them in the African region…The coverage has dropped more recently in 2020 and 2021 as a result of the COVID 19 pandemic, which impacted the access and the use of healthcare services."
She emphasized that Africa "has the highest prevalence of hepatitis B infection in children, over 4 million infected with hepatitis B, representing a 2.5% prevalence of chronic infection in children under 5, which is the highest among all regions globally."
Other regions have less than 1% prevalence of hepatitis B in children. Yet, "despite the higher burden in the African region, it's still lagging behind in the introduction of the hepatitis B birth dose and HepB3," Tohme said.
Hepatitis B Leading Cause of Liver Disease
HBV is the leading cause of cirrhosis of the liver and liver cancer in adulthood. The scale of the problem is vast. If not prevented with vaccination, 90% of children will become infected at birth. There are currently 6.4 million young children with chronic HBV globally.
Initially, the World Health Assembly focused on three doses of the hepatitis B vaccine (HepB3). In 2016, they set a new goal to also attain ≥ 90% coverage with HepB-BD. WHA aims to eliminate viral hepatitis as a public health threat by 2030. Demonstrating a ≤ 0.1% prevalence of HBV surface antigen (HBsAg) among children aged 5 and younger and vaccinated would validate that their goal had been reached. In 11 countries in 2020, prevalence of HBV surface antigen among children was less than 0.1%, the report says.
Asked why African countries lag behind other nations in vaccination, Tohme said policymakers "might not be giving it as much attention or priority as some of the other maybe vaccine-preventable diseases in children because it is a silent infection…They will only start to manifest themselves in terms of liver disease, cirrhosis, and cancer when they are older…so people don't link this to a transmission that happened during birth or childhood."
In countries with historically low HBV prevalence, "ensuring equal access for foreign-born women to antenatal services and MTCT prevention interventions is important," Tohme and colleagues write in the report.
Tohme said, "Countries that do not have a high prevalence of hepatitis B, in general, have to remain aware about screening for hepatitis B and also making sure the children are vaccinated for hepatitis B when people are coming from other countries."
She emphasized the magnitude of the problem and the urgency of improving vaccination. "There are 296 million people living with hepatitis B around the world, including 6 million children under the age of 5," Tohme said. "And it's a disease that is vaccine-preventable. It is the leading cause of cirrhosis and liver cancer. And if children are not vaccinated at birth, and are infected at birth, then 9 out of 10 children will get chronic disease and will be at risk of liver cancer."
Public Education Key to Improve Vaccination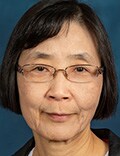 Anna Suk-Fong Lok, MD, is assistant dean for clinical research and professor in hepatology at the University of Michigan Medical School in Ann Arbor. Lok, who was not involved with the article in the CDC's Morbidity and Mortality Weekly Report, noted that one of the reasons HepB-BD is not given in many African countries is that many children are born at home, in rural areas.
Lok suggested that educating both physicians and the public was key to improving vaccination rates.
"But a public can be requesting things to happen also," she says. "If the public is not aware, they cannot be pushing; they cannot be requesting. They cannot be asking: 'Why is my baby not getting the vaccine? Or can you make sure that my baby gets a vaccine?' So the public has to be educated…and to know that this is what the baby's going to be getting."
Lok echoed that lack of governments' willpower and resources was a barrier. Her take-home message is: "We need to do a better job. We know that we have very effective means that can prevent MTCT transmission…If you compare 2016 and 2020, it seems that we're not making progress, but if you compare to 2000, we've made progress."
There needs to be more focus and funding for hepatitis, Lok concluded, but with both governments and NGOs the focus "stays on HIV, malaria, and TB."
Tohme and Lok report no relevant financial relationships.
MMWR. Published online July 29, 2022. Full text
Judy Stone, MD, is an infectious disease specialist and author of Resilience: One Family's Story of Hope and Triumph Over Evil and of Conducting Clinical Research , the essential guide to the topic. You can find her at drjudystone.com or on Twitter @drjudystone .
For more news, follow Medscape on Facebook, Twitter, Instagram, YouTube, and LinkedIn
Credits:
Lead image: Dreamstime
Image 1: Centers for Disease Control and Prevention
Image 2: University of Michigan
Medscape Medical News © 2022 WebMD, LLC

Send news tips to news@medscape.net.
Cite this: CDC Says More Is Needed to Protect Infants From Hepatitis B - Medscape - Aug 11, 2022.