An adult working at a daycare center in Rantoul, an agricultural community about 15 miles north of Urbana-Champaign, has tested positive for monkeypox virus (MPV), Illinois health officials report. The patient also had one home healthcare client.
The infected person is in isolation, being medically monitored, and is doing well, Illinois public health officials said in a media briefing on August 5, and no other local cases have been reported to date. The Illinois Department of Public Health and the Champaign-Urbana Public Health District (CUPHD) are investigating the case.
"The good news here is that there's a vaccine for MPV, and we are working with the Centers for Disease Control and Prevention and the federal government to secure vaccine for impacted individuals," Sameer Vohra, MD, JD, director of the Illinois Department of Public Health, said during the briefing. "We have already begun administering doses throughout the state."
"We are pleased that at our request the Food and Drug Administration has authorized use of the vaccine for anyone under 18, without jumping through the normal hoops in this process. That means that anyone with their guardian's approval will be vaccinated today," he said.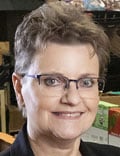 Pediatricians were already testing and vaccinating children and their families, Vohra added. Local, state, and federal resources are being deployed to provide the affected families with information and resources, and Illinois Governor J. B. Pritzker's administration is working to provide financial resources for affected families so they can quarantine safely without worrying about losing income or work.
Julie A. Pryde, MSW, LSW, MPH, administrator for the CUPHD, noted in the briefing that the district had learned about the case the day before and that it's the third monkeypox case in Champaign county.
Pryde said that the daycare center has been thoroughly cleaned and is open, and that the people who have been exposed do not need to quarantine, adding, "Anyone with even a tiny little suspicion, we will put them in isolation pending any type of results."
Pryde stressed that monkeypox does not spread as easily as COVID-19.
"Monkeypox is not airborne. It is primarily spread through close skin-to-skin contact, but it can also be spread by droplets during prolonged close contact and through contact with items that may have been contaminated, such as towels or bedding," she said.
"Monkeypox is not a sexually transmitted infection. It's a virus, and viruses do not discriminate who they infect," she added.
The CUPHD has provided more information and advice about monkeypox in a press release:
Monkeypox, an orthopoxvirus, is rare but potentially serious.

Monkeypox typically begins with flu-like symptoms and lymph node swelling, followed by a rash on the face and body. The rash looks like pimples or blisters and may appear on the face, inside the mouth, and elsewhere, including the hands, feet, chest, genitals, or anus. Most infections last 2 to 4 weeks.

People who develop a new or unexplained rash, sores, or symptoms, or have been exposed to someone with the virus, should see a healthcare provider and avoid sex or being intimate with anyone until their healthcare visit.

If a person or their partner has monkeypox, they should follow their provider's treatment and prevention recommendations and avoid sex or being intimate with anyone until all sores have healed or a fresh layer of skin has formed.
The Centers for Disease Control and Prevention provides details about monkeypox here.
Follow Medscape on Facebook, Twitter, Instagram, and YouTube.
Credits:
Lead image: Moment/Getty Images
Headshot 1: Illinois Department of Public Health
Headshot 2: L. Brian Stauffer
Medscape Medical News © 2022 WebMD, LLC

Send comments and news tips to news@medscape.net.
Cite this: Monkeypox Found in Illinois Adult Working in Daycare and Home Healthcare - Medscape - Aug 09, 2022.