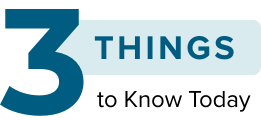 Women Receive Unnecessary Medical Practices More Often Than Do Men
"Low-value" medical indications that are considered unnecessary and potentially more harmful are performed more frequently in women than in men, according to a new Spanish study.
Low-value practices: Examples include benzodiazepines for those older than 65 years and experiencing insomnia, nonsteroidal anti-inflammatory drugs for people with hypertension or chronic kidney disease, antibiotics for acute bronchitis in patients without certain comorbidities, and imaging tests for low back pain without other warning signs before 6 weeks.
Gender factors to blame: Spanish researchers attribute the differential treatment to the general perception that women have greater weakness or less capacity.
Gender of physicians not a factor: The differential treatment is not dependent on whether the medical professional is a man or woman, according to the study. One striking finding was that recommendations to avoid certain treatments were ignored more often in female patients than in male ones.




Which Insomnia Drugs Are the Most Effective?
Some drugs are better than others when it comes to treating insomnia, according to new a systemic review and meta-analysis.
Most favorable profiles: Eszopiclone (Lunesta) and lemborexant (Dayvigo) were the top choices.
Lacking data: Doxepin (Silenor), seltorexant, and zaleplon (Sonata) were well tolerated but lacked data for efficacy.
Poor tolerability: Many licensed drugs (such as benzodiazepines, daridorexant [Quviviq], suvorexant [Belsomra], and trazodone [Oleptro]) were effective for acute treatment of insomnia but had poor tolerability or lacked sufficient data on long-term outcomes.
Outcomes that were analyzed included efficacy measured as patient-reported sleep quality, all-cause discontinuation, tolerability, and safety.




Why You Should Prescribe Nature
More physicians have been writing nature prescriptions than ever before thanks to research that revealed the psychological benefits of nature through validated questionnaires and neural imaging studies.
Psychological benefits: Research finds that walking in nature decreases rumination, depression, and anxiety.
Other rewards: Green spaces that promote physical activity have also been shown to decrease diabetes and cardiometabolic disease, lower cortisol and blood pressure, and reduce overall mortality.
Recommended dose: Research suggests that the recommended dose of nature is 2 hours a week in at least 20-minute intervals.
Kaitlin Edwards is a staff medical editor based in New York City. You can follow her on Twitter @kaitmedwards. For more news, follow Medscape on Facebook, Twitter, Instagram, and YouTube.
© 2022 WebMD, LLC

Send comments and news tips to news@medscape.net.
Cite this: Women Get More Unnecessary Medical Treatment Than Do Men; Most Effective Insomnia Drugs; It's Time to Prescribe Nature - Medscape - Aug 10, 2022.