Primary care clinicians often struggle to care for their patients with chronic obstructive pulmonary disease (COPD), thanks to a lack of real-world evidence as to which treatments work best.
As a result, potentially preventable life-threatening exacerbations are common among people with the condition. Central to the problem, some experts believe, is that the average patient bears little resemblance to participants in clinical trials of the medications used to treat COPD.
Indeed, a recent study showed that many COPD patients who were receiving maintenance therapy that should have been controlling their disease experienced severe flare-ups ― a finding that caught the researchers by surprise.
"We know the benefit of COPD treatments in the context of clinical trials. However, the kinds of patients in primary care may not completely mimic those in clinical trials," one of the authors, MeiLan Han, MD, a professor of medicine in the Division of Pulmonary and Critical Care at the University of Michigan, Ann Arbor, told Medscape Medical News. Han, a volunteer medical spokesperson for the American Lung Association, added that patients "may not be as adherent to medications in real life as they are in clinical trials."
Randomized controlled trials that support regulatory drug approvals typically enroll patients who do not have comorbid conditions, who are younger than the average patient with COPD, and who typically are male. Patients are seen in resource-abundant settings designed to maximize adherence to treatment, with supports such as free medication and frequent monitoring ― settings far different from those in which most primary care physicians practice.
The authors of the new article said trials conducted with typical patients in primary care settings could help physicians to optimize treatment.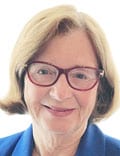 Real-world evidence can shed light on physicians' intent and on barriers to following guidelines, as well as important patient factors, such as adherence and good inhaler technique, Barbara Yawn, MD, an adjunct professor in the Department of Family and Community Health at the University of Minnesota, Minneapolis, and a co-author of the study, told Medscape Medical News.
A Window Onto Patient Burden
According to the Centers for Disease Control and Prevention, an estimated $15 million Americans have COPD. Annual costs to the healthcare system approach $50 billion a year. The death rate for COPD has increased since 1969 as death rates of other major killers in the United States, such as heart disease and cancer, declined, according to a 2015 analysis of death records.
The new study, published in the July/August issue of the Annals of Family Medicine, provides a snapshot of COPD's toll on patients.
Researchers examined electronic health records of 17,192 patients treated at primary care clinics in five states using a dataset maintained by DARTNet Institute, a nonprofit organization that supports research and quality improvement. They also analyzed self-reported assessments from 1354 patients in the dataset who are in a registry called Advancing the Patient Experience in COPD.
Over half (56%) of patients were female, White (64%), aged 55 to 84 years (81%), and current or ex-smokers (80%). The vast majority had three or more comorbidities, including hypertension, diabetes, and depression.
Serious flare-ups were common; 38% of patients had experienced one or more exacerbations in the previous year. Of registry respondents, half said they had had at least one exacerbation, and 20% said they had been hospitalized for COPD during that period.
Among patients in the registry, 43% reported that COPD had a high or very high impact on their health, and 45% could not walk at a normal pace without losing their breath.
Almost 90% of patients were receiving a maintenance therapy regimen. The number of exacerbations was "somewhat surprising," the authors say. They write that the findings may indicate that patients were not receiving appropriate treatment or were not complying with their medication regimens and that there may be a need for nonpharmacologic interventions, such as smoking cessation. They also write that physician education is needed to support earlier diagnosis and treatment so as to delay declines in lung function.
The researchers say their findings highlight "the need for more real-life effectiveness trials to better support decision making at the primary care level."
Yawn is a co-investigator of one such study, called CAPTURE, which is assessing a screening tool for COPD in primary care practices.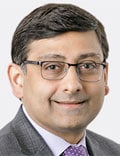 At the University of Illinois Chicago, Jerry Krishnan, MD, PhD, pulmonologist and professor of medicine and public health, is running the RELIANCE study, which is comparing the use of azithromycin and roflumilast in preventing hospitalization and death among patients with COPD who continue to have exacerbations.
Although RELIANCE involves pulmonologists, Krishnan told Medscape it offers a model for building real-world evidence on questions relevant to primary care. "We don't really know if medications used by patients in my clinic are as effective as reported in clinical trials that were used to obtain regulatory approvals by the US Food and Drug Administration," he said.
Wilson Pace, MD, a family physician and chief medical officer and chief technology officer of DARTNet, said funders of research are becoming aware of the need for real-world studies along with "gold standard" efficacy trials.
Pace, who helped conduct the new study, said a remaining obstacle to improving care is "a defeatist attitude of clinicians" who are skeptical about the ability of therapy to have an effect.
Real-world evidence could remedy clinician frustrations, he said. When clinicians are shown that they can improve patients' quality of life and maybe even reduce the cost of care, "then they will hopefully pay attention," he said.
Some experts who were not involved in the study said the findings offer an illuminating, although incomplete, picture. Nonpharmacologic interventions, the management of other health problems, and access to specialty care are not addressed, and the researchers didn't have data on treatment adherence, inhaler technique, and patients' peak inspiratory flow ― factors that influence the effectiveness of medications. The study also lacked information on whether patients received pulmonary rehabilitation to help their heart and lungs work better.
Nicola Hanania, MD, a professor of medicine and director of the Airways Clinical Research Center at Baylor College of Medicine, Houston, Texas, said the study "adds a lot to what we have known" but pointed out that COPD is grossly underdiagnosed.
According to one analysis of National Health and Nutrition Examination Surveys, 72% of individuals with COPD don't know they have the condition. Such patients were not included in the study, Hanania noted.
"We need pragmatic studies over multiple years to better understand" the condition, Yawn said. Real-world evidence "based in an academic setting or specialty practices is not sufficient," she added. "We need to see results from patients and clinics that look like what we have."
The registry was established and funded by Optimum Patient Care Global, a nonprofit organization, and Boehringer Ingelheim. Han has consulted for Boehringer Ingelheim, GlaxoSmithKline, and AstraZeneca and has received research support from Novartis and Sunovion. Yawn has served on advisory boards for GlaxoSmithKline, Astra- Zeneca, Novartis, and Boehringer Ingelheim and has received research funds from GlaxoSmithKline, Boehringer Ingelheim, AstraZeneca, and Novartis. Krishnan has disclosed no relevant financial relationshps. Hanania has received honoraria for serving as consultant or advisory board member for GSK, Boehringer Ingelheim, Novartis, Sanofi, AstraZeneca, Teva, Genentech, and Amgen. His institution has received research grant support on his behalf from GSK, Sanofi, Boehringer Ingelheim, AstraZeneca, Genentech, Teva, and Novartis. Pace is on the advisory board for Mylan and has received stock from Novo Nordisk, Pfizer, Novartis, Johnson & Johnson, Stryker, Amgen, Gilead, and Sanofi.
Ann Fam Med. 2022;20:319-327. Full text
Mary Chris Jaklevic is a healthcare journalist in the Midwest.
For more news, follow Medscape on Facebook, Twitter, Instagram, and YouTube.
Credits:
Lead image: Dreamstime
Image 1: Dr Roy Yawn
Image 2: University of Illinois Chicago
Medscape Medical News © 2022

Cite this: Trials Data on COPD Leave Primary Care Docs in the Dark - Medscape - Aug 08, 2022.