Isocyanate adhesives found in polyurethane (PU)–based diabetes devices and wound dressings may cause allergic contact dermatitis (ACD), results of a small case series suggest.
"Isocyanates, widely used in the production of paints, coatings, glues,
adhesives, and PU foams, are well-known causes of occupational ACD and asthmatic reactions," the study authors write, and they recommend patch tests with isocyanates.
"In the work-up of patients with suspected ACD from diabetes devices and wound dressings patch tests with isocyanates may be worthwhile as such devices may effectively contain these skin sensitizers, particularly MDI [4,4'-methylene diphenyl diisocyanate], and to a lesser extent IPDI [isophorone diisocyanate] and TDI [2,4-toluene diisocyanate]," they write.
"Besides MDA [4,4'-diaminodiphenylmethane] and PMDI [polymeric methylene diphenyl diisocyanate], perhaps also TDI might be useful to detect MDI-sensitization," they add.
Documenting Isocyanate Sensitization
Lead study author Ella Dendooven, RPharm, PhD, and her colleagues at the University of Antwerp in Belgium conducted a retrospective review of 19 patients who were patch tested in one clinic to an isocyanate series. The patients ranged in age, from 9 to 71 years, and had suspected ACD from diabetes devices, wound dressings, or both.
Using gas chromatography-mass spectrometry to analyze six diabetes devices, four commercial wound dressings, and four monomeric isocyanate patch test preparations, the researchers found:
5 in 6 diabetes device models contained MDI, and one device also contained IPDI; no medical devices contained 1,6-hexamethylene diisocyanate (HDI).

3 in 4 commercial wound dressing products contained one or more isocyanates: MDI, TDI, or IPDI.

In patch testing, eight patients reacted to isocyanates and corresponding amines: three to IPDI, four to MDA, four to TDI, and one to PMDI; none reacted to MDI.
Specialized Patch Test Panels Needed for Isocyanates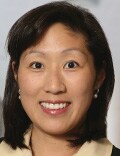 "Diabetes devices, such as continuous glucose monitors and insulin pumps, have been game changers for our diabetic patients," Susan Massick, MD, a dermatologist and clinical associate professor of internal medicine at The Ohio State University Wexner Medical Center in Westerville, told Medscape Medical News.
"Because these devices need to stay in place and in contact with the skin for extended periods of time, people can develop contact dermatitis, either allergic (true allergy) or irritant (sensitivity) contact dermatitis," she explained in an email. "The rash can be related to any part of the device, the cannula or tubing, the dressing, or the adhesive on the dressing itself."
Massick noted that isocyanates may cause ACD rashes but escape detection on typical patch test panels.
"Current patch test panels are limited to the most common allergens, but they are not comprehensive," Massick, who was not involved in the study, said. "If a person has a negative patch test to standard panels, you may have to do more investigative work to find the culprit. Consider alternative potential allergens, such as isocyanates."
"When people continue to have rashes or irritation from their devices, we should not dismiss or ignore them," she advises. "We need to keep looking until we pinpoint the cause or at least control related symptoms."
Consider Isocyanates in ACD Rash
James R. Baker, Jr, MD, professor emeritus and founding director of the Mary H. Weiser Food Allergy Center at Michigan Medicine in Ann Arbor, was not surprised by the findings.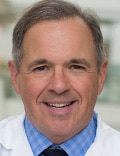 "These adhesives are known to cause sensitivity reactions in occupational settings," he said in an email, "and related adhesives, such as 'super glues,' are also known to cause sensitivity reactions.
"However, in this study, many of the patients also reacted to other chemicals, so it is not definitive that the isocyanates were the cause in all cases," Baker, who also was not involved in the study, added.
With the proliferation of glucose monitors and other devices that attach to the skin, clinicians need to be aware that isocyanates may be causing their patients' ACD, Baker advises.
"Patients having reactions might be switched to different types of adhesives to avoid the reactions," he added.
The researchers recommend future larger studies.
The authors, Massick, and Baker declare no conflicts of interest. Funding information was not provided.
Contact Dermatitis. Published online July 11, 2022. Abstract
Follow Medscape on Facebook, Twitter, Instagram, and YouTube
Credits:
Lead image: E+/Getty Images
Image 1: The Ohio State Wexner Medical Center
Image 2: Michigan Medicine
Medscape Medical News © 2022 WebMD, LLC

Send news tips to news@medscape.net.
Cite this: Isocyanates Linked to Allergic Contact Dermatitis From Diabetes Devices and Wound Dressings - Medscape - Aug 08, 2022.