A minimally invasive skin test can accurately diagnose Alzheimer's Disease (AD) with high sensitivity and specificity, even in the presence of comorbid pathologies, new research suggests.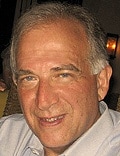 The test, which measures factors related to synaptic connections in the brain, could be added to other testing to "tremendously enhance the certainty of making [an AD] diagnosis," Daniel Alkon, MD, chief scientific advisor at SYNAPS Dx, the company behind the test, told Medscape Medical News.
The findings were presented at the Alzheimer's Association International Conference (AAIC) 2022.
Better Specificity Needed
Clinical trials testing potential AD therapies typically include patients without a definitive diagnosis for AD dementia. That is because diagnoses are often uncertain, particularly during the first 4-5 years of the disease.
Several tests to detect AD signs have been developed. These include MRI and PET scan tests for amyloid plaque, cerebrospinal fluid, and plasma measures of soluble amyloid and tau, and blood levels of tau.
However, none of these tests have been extensively validated at autopsy, said Alkon. Previous studies have shown over 50% of patients do not have AD alone. Instead, they also have other pathologies, such as Parkinson's Disease, frontal lobe dementia, or multi-infarct dementia, Alkon noted.
"It's not enough for a test to discriminate Alzheimer's from a control person who is not demented. It is only valuable if you can discriminate it from other kinds of dementia," Alkon said.
He noted that while beta-amyloid and tau are used as "pathological red flags" to identify AD at autopsy, they are not great at definitively diagnosing the disease because they are not closely correlated with cognitive deficits.
There is an "urgent unmet medical need" for a highly accurate, easily accessible AD biomarker, he said.
Enter the industry certified DISCERN test (SYNAPS Dx) that measures factors related to synaptic connections in the brain, which Alkon said is a better indicator of AD than amyloid or tau. Such factors include synaptic loss, neuronal death, inflammation, amyloid deposition, and hyperphosphorylation of tau protein.
One of the assays in the test is the Morphometric Imaging assay, which was previously shown to closely correlate skin cell abnormalities with dementia and presence of AD pathology in the brains of patients with AD.
"The studies correlate what's happening in the brain of a patient with what's happening elsewhere," said Alkon. "The inference is [that] the disease has systemic expression; it's not just affecting the brain but affecting the whole system."
New and Unique?
In the current study, researchers obtained a small skin sample through a skin punch biopsy from 74 participants. Of these participants, 26 had AD, which was later confirmed following an autopsy; 21 had non-AD dementia (non-ADD); and 27 did not have dementia and acted as the control group.
The investigators found that AD cell lines formed large aggregates, while non-ADD or control-group cell samples formed smaller and more numerous aggregates. The researchers then counted the number of aggregates and measured the aggregates' average area.
This led them to distinguish patients with AD from those with non-ADD. The probability distributions of the morphometric imaging signals showed clear separation of the measurements for individual patients with AD and for group values for patients with non-ADD.
Based on these results, the sensitivity of the MI assay for diagnosing AD was determined to be 100% (95% CI, 86% - 100%), while the specificity was also 100% (95% CI, 84% - 100%).
Researchers also used samples from patients with dementia who were older than 55 years and who had a blinded autopsy examination. AD specificity held up even in cases with pathologic co-morbidity, including AD with dementias such as Parkinson's disease, Pick's disease, and frontal lobe dementia.
"What's new and unique is we have shown we can measure AD even in patients who have comorbidity; that is, patients who have these other dementias," said Alkon.
Next Steps
Alkon noted this type of research is time-consuming and requires "resources, persistence and determination." A death and confirming autopsy can take place years after a skin test and clinical diagnosis.
The company's main laboratory already analyzes samples of suspected AD cases, but "we are getting ready to launch nationally," said Alkon.
"Clinicians should use all available armamentarium measurements they can before making a diagnosis of Alzheimer's Disease, and they should be thorough and cautious," he added.
The company is currently seeking US Food and Drug Administration approval of the skin test and has received breakthrough status.
The test could help rule out other causes of dementia for which there are treatments, such as a thyroid disorder, major depression, and vitamin B12 deficiency, Alkon noted.
He acknowledged that if the test does indicate AD, there are few effective treatments available. "In my opinion, none of the drugs available today actually treat the underlying disease," he said.
However, he noted that could change. Alkon is also president of Synaptogenix, a company developing a therapeutic aimed at enhancing the synaptic growth pathway.
Early Days
Commenting on the study for Medscape Medical News, Rebecca Edelmayer, PhD, senior director of scientific engagement at the Alzheimer's Association, said she is encouraged by this skin puncture test and other research into Alzheimer's diagnostics.
However, she cautioned these tests are at a very early stage. "An important step in moving these tests forward for broader use is to study them in large-scale clinical trials," Edelmayer said.
She noted the DISCERN test analyzes protein kinase C (PKC) signaling markers, which have not yet been validated in large trials to support their use as a diagnostic for AD.
Edelmayer also pointed out this test does not have FDA clearance. "It's important for consumers to be informed about how broad or not these tools have been evaluated," she said.
There is currently no single test that diagnoses AD, she added.
The study was funded by SYNAPS.
Alzheimer's Association International Conference (AAIC) 2022: Abstract 63141. Presented July 31, 2022.
For more Medscape Neurology news, join us on Facebook and Twitter
Credits:
Lead image: National Cancer Institute/Unsplash
Medscape Medical News © 2022 WebMD, LLC

Send news tips to news@medscape.net.
Cite this: Skin Test Accurately IDs Alzheimer's Even in the Presence of Comorbid Pathologies - Medscape - Aug 04, 2022.