A quiet academic debate over a physician's right to refuse specific healthcare services on the basis of moral or ethical objections or religious beliefs is spilling over into the HIV arena in some states, pitting some patients requesting preventive medication (preexposure prophylaxis or PrEP) against legislators and lawyers.
The concept of conscientious objection or refusal in healthcare is not new; even the American Medical Association (AMA) supports the rights of physicians to act in accordance with conscience. But its application beyond what was once mostly under the aegis of the United States Conference of Catholic Bishops into unchartered territory has some experts understandably worried.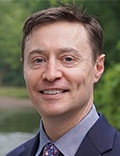 "One of the things that you've seen over the last couple of decades is this phenomenon called conscience creep, the way that conscientious objection creeps outside traditional contexts – [like] abortion, sterilization, organ transplantation," Abram Brummett, PhD, an assistant professor of Foundational Medical Studies at Oakland University William Beaumont School of Medicine in Rochester, Michigan, told Medscape Medical News.
"How can we constrain some of these conscience claims especially from becoming a mask for stigma or discrimination in medicine?" he pondered.
Brummett speaks from personal experience. As a graduate student at Saint Louis University, he was denied a prescription for PrEP — first on the basis of his university's Catholic commitments (ironically, the Church does not formally object to PrEP) and then because his physician was against "enabling immoral sexual behavior." (Brummett is bisexual.)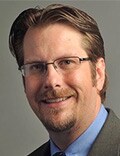 "When it comes to prescribing PrEP and any medical objection to somehow being complicit in someone's sexual life and sexual identity — that's coming from a strictly religious basis," explained Jason Eberl, PhD, a healthcare ethics professor at the Gnaegi Center for Health Care Ethics at Catholic-based Saint Louis University.
But "the Catholic position is basically that every human being should be respected in terms of their inherent dignity. [Granted], physicians can be overly scrupulous, even more scrupulous than the churches, but this does not mean that a physician should not do what is necessary to help protect that patient from being infected with HIV," Eberl said.
Opening Pandora's Box of Conscience Clauses
Eberl notes that the debate among medical ethicists over conscientious objection falls under three major positions:
Conscious absolutism, which argues that physicians should have a legally protected right to exercise their conscience.

The incompatibility thesis, which argues that conscience and the exercise of conscience is incompatible with one's identity as a healthcare professional.

A compromise view (such as that adopted by the AMA and other professional organizations), which acknowledges physicians' and other clinicians' rights to refuse service so long as they meet certain conditions like communicating accurate, unbiased information about available services and refer patients to other healthcare professionals willing to provide that service.
Granted, almost all US states currently have some iteration of a conscience clause that protects healthcare professionals' rights to refuse to perform certain services to which they have moral or religious objections.
But conscience creep is showing itself to be formidable opponent, and numerous states have already adopted or are considering laws that appear to affect mostly underserved populations and LGBTQ people directly and negatively, raising questions about discriminatory care provision.
For example, in June, South Carolina legislators passed the Medical Ethics and Diversity Act (H3518) that not only allows providers to refuse care but also protects them from all civil, criminal, or administrative liability. In addition, the law includes a provision for insurers, entitling them to refuse to pay for certain services that violate their personal convictions.
South Carolina is not alone in the movement to protect providers and insurers. The US District Court for the Northern District of Texas-Fort Worth Division is currently hearing arguments in a class action suit (Kelly vs Azar ) aimed at dismantling an Affordable Care Act provision that requires insurers to cover the cost of PrEP on the basis that it violates the Religious Freedom Restoration Act. When Medscape reached out to lead attorney Jonathan Mitchell for comment, he declined to go on record about the case.
Texas infectious disease specialists are understandably concerned. However, physicians and healthcare providers practicing in other states might wish to pay attention.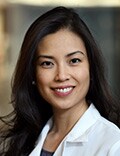 "When you look at the epidemiology of the HIV epidemic in the United States, what we have here [in Texas] is similar," said Galant Chan, MD, an assistant professor of medicine-infectious diseases at Baylor College of Medicine in Houston, Texas, and director of the Thomas Street Health Center, one of the largest and oldest HIV prevention and care clinics in the country.
"That's why it's so important to provide HIV prevention services, really to a demographic that is bearing the burden of the HIV epidemic in the United States."
Newly released AIDSVu data provide a clearer picture of what Chan is referring to, especially when it comes to PrEP. From 2020 to 2021, Black people made up 52% of new HIV diagnoses in the South, but comprised only 21% of PrEP users, while Hispanic/Latinx people represented 27% of new HIV diagnoses and 17% of PrEP users.
In Texas specifically, the PrEP-to-need ratio (ratio of the number of PrEP users in 2021 to the number of those newly diagnosed with HIV in 2019) is 8.05 overall. Broken down by race, the ratio is just 3.02 in Black people and 4.96 in Hispanic/Latinx people, but it reaches 27.16 in White people.
"If you're talking about marginalized populations, there's already a hesitancy to engage, there's already a mistrust with the medical system. Issues like this only contribute to that hesitancy," said Chan.
When Stigma and Conscientious Objection Collide
Recent survey findings published July 2 in the Journal of the International Association of Providers of AIDS Care suggest there's no consensus among healthcare providers. Roughly a quarter of healthcare providers (including physicians, nurse practitioners, physician assistants, and midwives) agreed (28.2%), disagreed (22.3%), or strongly disagreed (27.3%), that providing HIV prevention services was part of their clinical practice, even though the majority felt comfortable talking about HIV acquisition risk.
Findings from a study conducted among 820 primary care clinicians in the Southeast US suggested that overall, fewer than 40% discussed sexual health with their patients. The study was published online July 28 in the journal Family Practice. Among those who offered HIV testing (75.8%), only 16% ever prescribed PrEP. In their discussion, the authors wrote that although they did not directly examine stigma, the "existing literature indicates that HIV-related stigma could be negatively affecting HIV prevention and care during clinical encounters."
According to Brummett, one of the biggest concerns is that the laws being enacted don't draw the distinction between people and procedures. Also known as unconscious bias, the distinction describes a situation in which objections to providing a certain type of care or performing a procedure are not about the procedure itself, but rather, a person's race, age, or sexual preferences.
"I think that we are right to worry about laws not being able to constrain discriminatory conscious claims, especially in those states where anti-discrimination laws may not necessarily cover sexual orientation or gender identify," Brummett said.
Sarah Hull, MD, MBE, a cardiologist and associate director of the Program for Biomedical Ethics at Yale School of Medicine in New Haven, Connecticut, is more emphatic in her viewpoint on conscientious objection in HIV.
"It's unethical to pick and choose to whom we are willing to provide care based on identities or life choices," she emphasized.
"We know that LGBTQ+ individuals [and] individuals with substance use disorder are subject to a lot of stigma in society. So, they are already coming to the healthcare system with less privilege," Hull explained. "If we selectively deny them more care, we're only going to worsen their access and deepen the inequities," she added.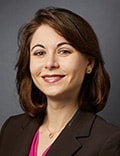 In the newly-released Consolidated Guidelines on HIV, Viral Hepatitis, and STIs, the World Health Organization points to the ramifications when care is not directed toward key population groups disproportionately affected by HIV compared with people outside those groups. One of the most important is that preventing new infections and reducing viral loads in these key populations has a greater impact on ongoing transmission and population incidence and prevalence compared with focusing solely on lower-risk networks outside these groups.
Eberl pointed out that although PrEP is only one part of the HIV prevention toolbox, denying evidence-based HIV treatment because of moral, religious, or personal philosophical objections to specific patients' lifestyle or private choices is incompatible with the Ethical and Religious Directives for Catholic Health Care Services (ERDs). Rather, it's an all or nothing proposition: refuse PrEP prescriptions across the board or not at all.
As Texas physicians wait anxiously for the outcome of Kelly vs Azar, Chan points to the obvious.
"Compared with the national average, our HIV incidence and prevalence rates are higher. This will be a big hit in terms of our efforts to make headway in the HIV epidemic," she said.
Brummett, Eberl, Chan, and Hull report no relevant financial relationships.
Liz Scherer is an independent journalist specializing in infectious and emerging diseases, cannabinoid therapeutics, neurology, oncology, and women's health.
For more news, follow Medscape on Facebook, Twitter, Instagram, YouTube, and LinkedIn
Credits:
Lead image: iStockphoto/Getty Images
Image 1: Oakland University William Beaumont School of Medicine
Image 2: Saint Louis University
Image 3: Baylor College of Medicine

Image 4: Yale School of Medicine
Medscape Medical News © 2022 WebMD, LLC

Send news tips to news@medscape.net.
Cite this: When HIV Stigma and Conscientious Objection Collide - Medscape - Aug 04, 2022.