During the COVID-19 pandemic, many Canadian adults reported actively taking care of their mental health through activities such as staying in touch with loved ones and participating in hobbies, according to a new report.
The vast majority of those who responded to a survey said they communicated with friends and family, and more than half said they participated in hobbies and engaged in outdoor exercise.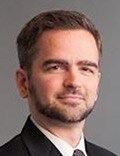 "The COVID-19 pandemic continues to have a significant effect on the mental health and substance use of our family members, friends, and colleagues," Mark Johnson, a spokesperson for Health Canada and the Public Health Agency of Canada, told Medscape Medical News.
"Now more than ever, it is critical that everyone in Canada have access to the services and supports they need, as well as effective tools to support their mental health and well-being and credible and reliable information about mental health and substance use," he said.
The report was published by the Public Health Agency of Canada on July 18.
Demographic Trends
The Public Health Agency of Canada funded a 2021 survey on COVID-19 and mental health to better understand the pandemic's effects on mental health and well-being. Statistics Canada collected responses from adults living in Canada's 10 provinces and three territorial capitals between February and May 2021.
About 25% of respondents screened positive for symptoms of depression, anxiety, or posttraumatic stress disorder in spring 2021, which was up from 21% in fall 2020.
Many Canadians reported that they looked after their mental health during this time. About 86% said they communicated with friends and family, and 55% participated in hobbies.
Physical and spiritual activities were important as well. About 56% exercised outdoors, and 43% exercised indoors. In addition, 32% prayed or sought spiritual guidance, and 22% meditated.
Some Canadians adapted their health habits to protect their mental health. About 26% changed their food choices, and 19% changed their sleep patterns.
The trends varied by different sociodemographic factors. For instance, women were generally more likely to engage in activities for their mental health than men. Those younger than 65 years were more likely to change their sleeping and eating patterns for their mental health. Women and Canadians from racialized groups were more likely to pray or seek spiritual guidance.
Physical activity varied by location, too. Canadians from rural areas were more likely to exercise outdoors for their mental health, and those from urban centers were more likely to exercise indoors.
Overall, about 10% said they communicated with a professional to help their mental health during the pandemic in early 2021.
"This information is important because it allows us to better understand how people from various communities in Canada take care of their own mental health," Johnson said. "This can be used to inform the Government of Canada's policies, programs, and services to support positive mental health and well-being, prevent mental illness and suicide, and provide appropriate care."
Johnson encouraged people to seek virtual mental health and substance use support through the Wellness Together Canada portal, as well as its companion app, PocketWell. To date, more than 2.4 million people in Canada had accessed support through the portal, he said, which offers free educational content, self-guided therapy, moderated peer-to-peer support, and one-to-one counseling with qualified health professionals.
Canadians can also receive urgent crisis support from distress centers in their communities, said Johnson. These services include 24-hour crisis support, professional counseling, peer support, and referrals.
Systems-Level Strategies Needed
"The mental health impacts of the pandemic have helped to clearly demonstrate the need for systems-level strategies to respond to the differential mental health needs of our populations," Emily Jenkins, PhD, an associate professor of nursing and a mental health researcher at the University of British Columbia, told Medscape. The need is particularly acute among patients who were already experiencing health and social inequities that contributed to significant mental health challenges amid the pandemic, Jenkins added.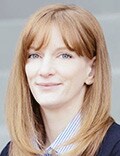 Jenkins, who wasn't involved with the survey, has been involved in several studies of the effects of the COVID-19 pandemic on mental health. She and colleagues found significant disparities, particularly with respect to preexisting mental health conditions, disability, sexual orientation, and Indigenous identity.
"Knowing what we know from decades of population health research, we must invest in efforts that go beyond individual responsibility and behavior recommendations to also include those that create conditions conducive to the mental health of everyone," she said.
Researchers continue to study the effects of the pandemic on mental health and well-being, particularly with the aim of identifying increases in mood disorders, substance abuse, and suicide.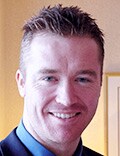 "When we experience a shock to the population, it takes 6 months, a year, 3 years for the mental health manifestations to occur, and with inflation on top of that, the stressors have further amplified," Roger McIntyre, MD, professor of psychiatry and pharmacology at the University of Toronto, told Medscape.
McIntyre, who wasn't involved with the survey, has researched pandemic-related effects on mental health. He and colleagues found high rates of symptoms associated with anxiety, depression, stress, posttraumatic stress disorder, and psychological distress across several countries, particularly among women, adults younger than 40 years, those with mental health conditions, and those who were frequently exposed to social media and news updates about the pandemic.
"We've had three pandemics at once — COVID-19, as well as the pandemic of loneliness and the pandemic of mental health-related problems, which both predated COVID," he said. "It's a triple threat, and we need to not only ascertain the burden of mental health concerns but also preempt the problems in the first place."
The survey was funded by the Public Health Agency of Canada. Johnson, Jenkins, and McIntyre reported no relevant financial relationships.
Public Health Agency of Canada. Published online July 18, 2022. Full text
For more news, follow Medscape on Facebook, Twitter, Instagram, and YouTube.
Credits:
Lead image: XXX
Image 1: Carleton University
Image 2: University of Toronto
Image 3: University of British Columbia
Medscape Medical News © 2022

Cite this: How Are Canadians Minding Their Mental Health During COVID? - Medscape - Jul 29, 2022.