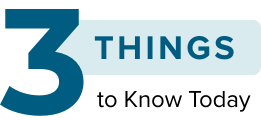 To Gauge Monkeypox Spread, Researchers Eye Cases in Women
As cases of monkeypox continue to mount in the United States and abroad, infectious disease experts are closely monitoring one group of people in particular: women.
The numbers: Though cases in women remain low, researchers are keeping close tabs on the proportion of cases in women compared with cases in men to assess the spread.
Transmission dynamics: Transmission among household contacts, including women and children, has been reported.
Monkeypox and pregnancy: Researchers have recently published guidance on monkeypox for ob/gyns, maternal-fetal medicine subspecialists, and people who are pregnant or breastfeeding in anticipation of the possibility of more cases in women.




New Risk Factors of Psychosis Identified
New research explores the risk factors of psychosis, looking into the potentially causative role of sexual assault.
A new risk factor: Being a victim of sexual assault was found to be a potential causal risk factor for psychotic experiences. Other risk factors included experiencing a physically violent crime and risk-taking behavior.
"From a clinical perspective, clinicians should be aware of the harmful influence of traumatic experiences on mental health and address this through interventions such as trauma-informed care," said senior author Sinan Guloksuz, MD.




Potent Cannabis Linked to More Worldwide Addiction
People who use higher concentrations of tetrahydrocannabinol, or THC, are more likely to have addiction and mental health problems, according to a new study published in Lancet Psychiatry.
"One of the highest-quality studies included in our publication found that use of high-potency cannabis, compared to low-potency cannabis, was linked to a four-fold increased risk of addiction," Tom Freeman, PhD, the senior study author and director of the Addiction and Mental Health Group at the University of Bath in the United Kingdom, told CNN.
Getting help: During the past decade, the European Monitoring Centre for Drugs and Drug Addiction found a 76% increase in people entering treatment for cannabis addiction.
Kaitlin Edwards is a staff medical editor based in New York City. You can follow her on Twitter @kaitmedwards. For more news, follow Medscape on Facebook, Twitter, Instagram, and YouTube.
© 2022 WebMD, LLC

Send comments and news tips to news@medscape.net.
Cite this: Monkeypox in Women Offers Clues; New Psychosis Risk Factors Identified; Potent Cannabis Linked to Addiction - Medscape - Jul 27, 2022.